Property Tax and wealth Protection - Online
Looking to protect your wealth and legally avoid property taxes?
Look no further than Samuel Leeds' Property Tax & Wealth Protection online program!
Drawing on his personal experience and extensive research, Samuel covers all the key strategies used by the rich to minimise their tax liability and safeguard their assets. From utilising capital allowances and offsetting losses and expenses to taking advantage of property tax reliefs and setting up trusts and pensions, this comprehensive program gives you all the tools you need to maximise your wealth.
But Samuel didn't stop there. In a bid to provide you with the most accurate and up-to-date information available, he brought in some of the best specialist tax advisors in the industry. These advisors shared their invaluable insights and expertise, ensuring you receive the most comprehensive and cutting-edge advice available.
So whether you're a seasoned property investor or just starting out, this program has something for everyone. Learn how to pay zero inheritance tax, set up company structures, and even explore offshore options, all while staying within the bounds of the law.
Don't leave your wealth up to chance. Sign up for Samuel Leeds' Property Tax & Wealth Protection online program and take control of your financial future today!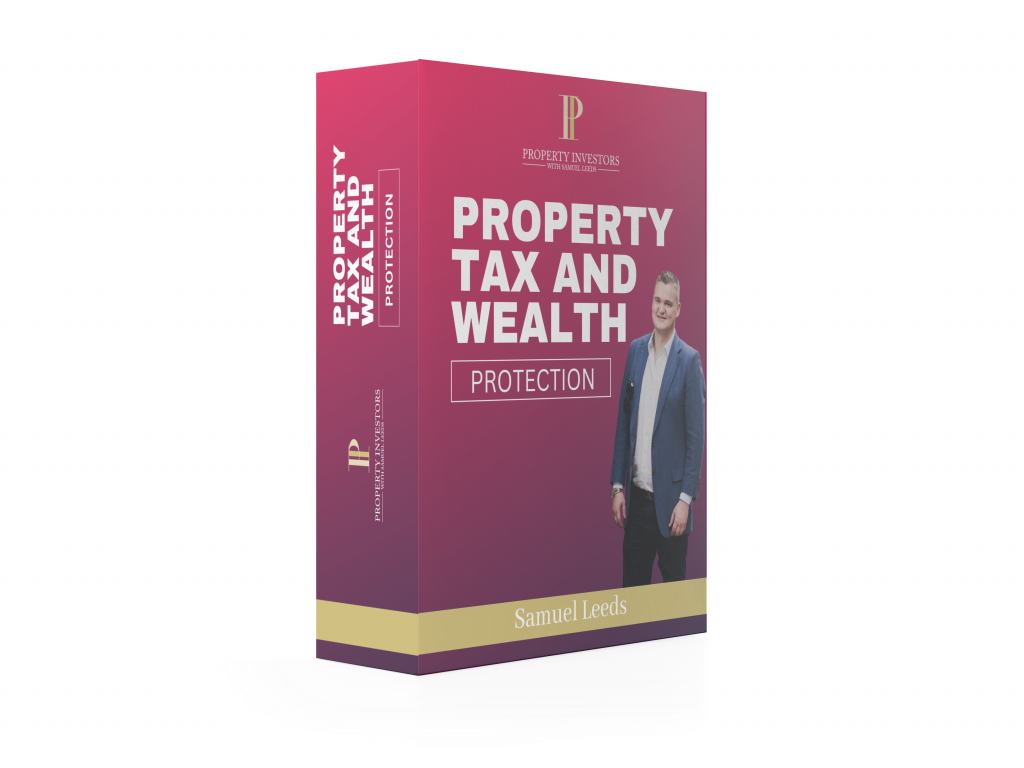 Speak to a training advisor
Learn the hottest property strategy today!