Lease Option 101 Mini Course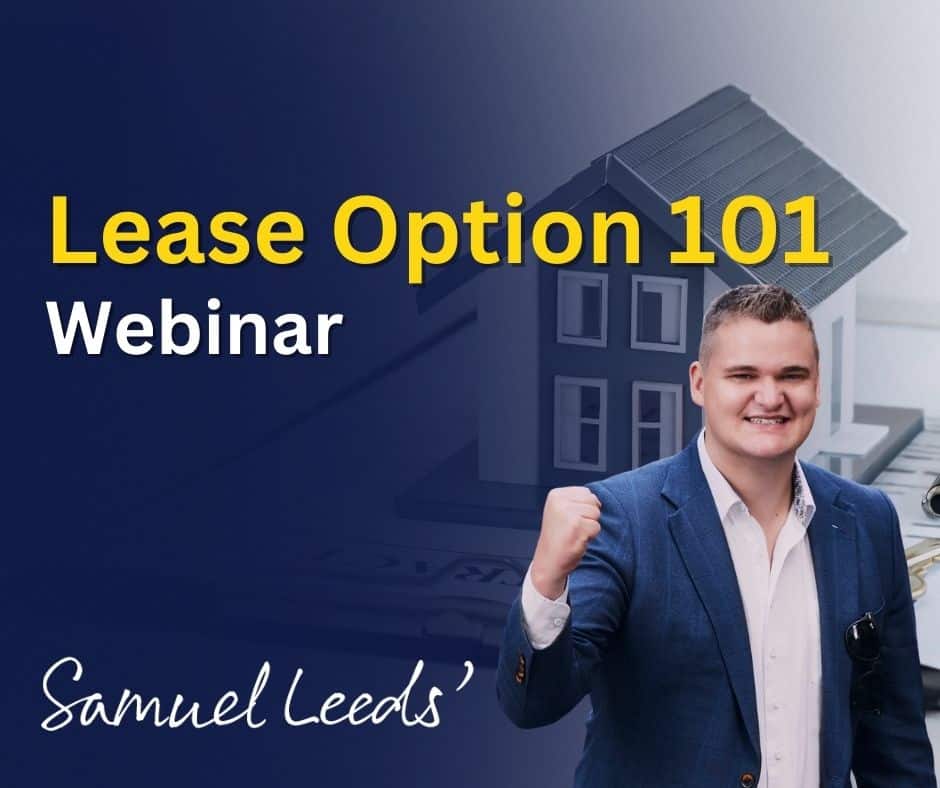 FREE Online Training With Samuel Leeds!
It's a crazy time right now but if you've been watching my YouTube channel you'll see that I just bought a house with using none of my own money. This was achieved using a strategy called "Lease Option Agreements" 
I actually used the same strategy to buy some of my first properties way back in 2008.
This is a genius method that myself and other intelligent investors are using right NOW, to take control of properties using no or very little money, even during lockdown.
At Lease Options 101 I'm going to show you step-by-step how I did it and exactly how you can too.
Join Samuel NOW on the FREE course to receive exclusive offers!
By attending this free online course, you'll get access to a special offer for the Lease Option Bootcamp plus tonnes of free added extras.
It's exclusive to this course, so make sure you watch until the end!
Get access to the course now!
In This FREE Online Course You Will learn:
Learn Lease Option 101 With Us Today
Claim Your FREE Course Now!
You don't have to be present for course. Register and watch the video at your convenience.