Mother and son team up to become financially free through property!
Mother and son Prity and Kyle Chauhan have become financially independent after building up a property portfolio together with the help of Samuel Leeds' academy. It was a life-changing event which set them on the path to realising their dreams of becoming entrepreneurs, as Prity revealed when they appeared on a Winners on a Wednesday interview to talk about their journey.
'Recovering from emergency op gave me time to think'
A love of property is something Prity and Kyle share. Kyle knew from the age of 16 it was how he wanted to make his living. Prity had dabbled in it before her son was born, helping a friend to do up rental properties on a shoestring.
"She paid me to go shopping and stage a house. She said I want you to do exactly what you've done in your house. I absolutely loved it and then I was pregnant with Kyle, and I stopped doing all of that," says Prity.
Her interest was rekindled years later when Kyle said he would like them to work together in property.
"I've always watched programmes like Homes under the Hammer with my mother. We knew we wanted to get into it together. We just didn't know how," explains Kyle.
Prity told her son they needed to get some money first and advised him to take up a trade so he could at least do some of the work himself if he invested in a property.
Kyle then took up an apprenticeship as a plumber. Meanwhile, she bought a single let by releasing funds from refinancing her home. Fate intervened to change their approach when Prity had a minor operation. 
"It was supposed to take 30 minutes, but the procedure went horribly wrong. I ended up being taken in for emergency surgery, a four-hour operation."
She learnt afterwards there was a 25 per cent mortality rate for this type of surgery. Thankfully, she survived, although it put her out of action for three months. Recovering at home gave her the opportunity to consider how she and her son could go into business together.
"I got to thinking [about] the children. I'm a single parent. I thought, they're not babies but what if something happened on the financial side of things. Neither of them was working full time.
"I knew Kyle always wanted to get into property, so I thought let me start to do some research."
While trawling the internet, Prity came across Samuel Leeds, Property Investors' dynamic founder, and his YouTube channel. She watched a couple of his Winners on a Wednesday interviews featuring successful students and was bowled over by them.
In the caption below, there was information about the training firm's crash course. The two-day event was free, apart from the £1 registration fee. So, it was a 'no brainer' for the two of them to go along.
They were accompanied by her partner, and her daughter and boyfriend.
"We were absolutely buzzing. Both nights, after the event, we were like this is the best thing we've ever done."
After the crash course, in November 2020, they signed up for the Property Investors Academy. By this time, Kyle and Prity had decided to pursue the rent-to-rent strategy. But then a lockdown was imposed to curb the spread of Covid, which delayed their training.
'First deal is a disaster'
The lockdown generally prohibited people meeting others inside. As a result, academy students had their memberships paused while the training modules were put online.
That didn't stop Kyle and his mother from researching their chosen strategy. They were also able to log in to Samuel Leeds' weekly webinar calls. Seeing how others were succeeding kept them going. Then, when the restrictions were eased, they opted to do the rent-to-rent course first.
It took about three months for them to land their first deal – on a seven-bedroom house in Leicester. 
"It took a lot of hard work. There were times when we felt down, but we persisted with it and eventually got the first one which was great," recalls Kyle.
He was studying full time, while Prity had a job as a civil servant.
"It was really difficult. We started after five every day. We'd switch the laptops on and go through the training ourselves because it was online in the lockdown," she says.
They studied each night for up to two hours. Then Kyle began ringing agents.
"Before doing any of the training I didn't really have a lot of confidence. I remember attempting to ring agents. It lasted around 10 seconds before I'd put the phone down. But in the end, I stayed consistent with it and here we are now."
He adds: "Going to the Property Investors Crash Course and being around like-minded people really helped build my confidence up and attending an event called Tell the World." 
The latter course teaches students to tell as many people as possible, including family and friends, what they do to attract potential deals and customers.
Having secured that all-important first deal, the mother and son duo rolled up their sleeves, ready to make a success of their venture, only to see it go disastrously wrong.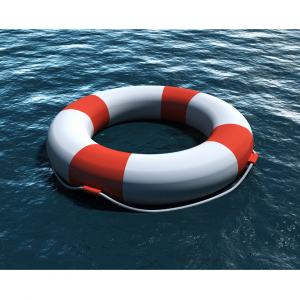 Samuel Leeds comes to the rescue
Prity and Kyle had negotiated a rent-free period to give them time to do up the rundown house before getting tenants in. However, instead of just renting out the rooms individually they waited until they were all done up.
"That was the first mistake, we realised afterwards, because we carried on past the rent-free period still doing the other rooms up. It meant we ended up paying another month's rent without anyone in the house," she says.
They made other errors, admits Kyle. "There was a lot of work involved. We should have got other tradesmen in like painters, for example. We ended up running past the six-week grace period just solely from painting and decorating."
What they did do was to use their network, as Samuel had taught them in their training, bringing in family and friends to help complete the job.
Prity says the three-storey house looked beautiful when all the hard work was done. However, they adopted the wrong tactic by showing prospective tenants all the rooms and insisting they bring documentation with them.
"I remembered from Samuel's training you should always secure it [the tenancy] at the point they come to view the property."
Prity asked potential clients before they came to view the property to bring a deposit, a holding fee and some identification. She told them they would then carry out some checks. 
"For some reason they all said, 'well at the moment can I just think about it? I want to just go. We didn't know what to do. So, they'd just go [to see the house]."
During a Monday Mastermind call with their mentor and other Property Investors Academy members, Prity asked for help.
"We absolutely loved that because when we were feeling low and wondering whether we were going to do this we got on the call. Everyone is winning or sharing problems and helping each other out. So, I just piped up, 'Samuel, I'm having a real problem and I'm not sleeping. 
"We'd already paid one month's rent out of our own pockets, and it wasn't tenanted. I thought the rent is £2,200 a month. I can't keep doing this. Samuel asked me how he could help. I really appreciated that.
"I said I'd love it if you would come and just tell me what I'm doing wrong. It was great because people on the network were also offering me advice."
When the Property Investors chairman visited Kyle and Prity at the property, they got a tenant straight away. Together, they produced a video about how to fill rooms quickly. They showed people one room at a time, held block viewings and refreshed their advertisement.
A year on, and they are making a profit of £1,200 a month on the house.
Kyle says: "Since Samuel came round and helped us it's been easier to get tenants in. We use different platforms like SpareRoom, Facebook Marketplace, Gumtree and OpenRent. We still make sure the advert is live in case we have other opportunities, and I can show them our other rent-to-rents. I would recommend that for anyone."
Prity pitches a BRR deal on TV 
Prity and her son have gone on to clinch two more rent-to-rent deals. One of the things which has helped them is changing their mindset. On the Financial Freedom Intensive course students learn about adapting their financial thermostat – so that they don't stop at what they were earning as an employee.
They also make a point of calling in on estate agents to build a rapport with them. This has led to them receiving calls from agents, offering them more deals.
"They've got to know, like and trust you. It's easier for them to do that if they can see you face to face. They're more inclined to say yes to your face than over the phone," Kyle points out.
He supervises their second rent-to-rent house which is two minutes away from the first one. With six bedrooms and two bathrooms, that property is generating a monthly profit of £1,000. His mother looks after the other house.
"What works well with me and my mum is that I'm the hands on side of it and she's got the business side of it. Two heads are better than one."
He plans to go into property full time when he finishes his apprenticeship, having already built up a network of tradesmen, including friends who are builders.
Kyle used his contacts to obtain a buy, refurbish, refinance project through an estate agent he had worked for part-time when he was a schoolboy. 
The agent, who lives on the same street as him, passed him the deal.
"Samuel says tell everyone what you're doing. That's exactly what I did. The agent gave me this. It's a probate property off market. I've managed to get it £45,000 below market value."
Prity and her partner are part-funding the purchase of the house for £480,000. She has also obtained finance from two investors after successfully pitching the deal on a Dragon's Den style TV show called Property Elevators.
A Property Investors coach helped her prepare her script which she presented to a panel of investors who complimented her on her presentation.
The refurbishment is costing £130,000 and they are factoring in another £20,000 for legal fees, bringing the total spend to £630,000. They originally planned to turn it into an HMO, but the property was in an Article 4 area restricting such developments. So, they are converting it into self-contained flats, on the advice of Samuel's mother Sue who is also in property.
Prity says they hadn't considered this before, but it will make the seven-bedroom house worth more. The end value is expected to be around £840,000, enabling them to pull out all their money. 
She is proud of her 23-year-old son and the fact he is now set up for life.
"That is the path I wanted him to take. My daughter is doing something similar. That's exactly what I wanted for my children to be entrepreneurs, to not have a nine to five and be in the rat race."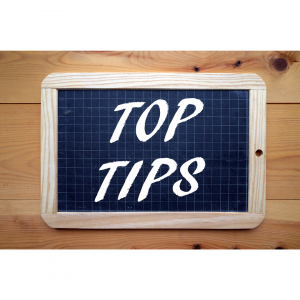 Prity's and Kyle's tips
Give value first. Serve first and success follows.
If you want people to invest in you, you've got to first invest in yourself.
Stay consistent and persistent.
Samuel Leeds' verdict
"I remember coming up to Prity and Kyle at the Property Investors Crash Course and saying you guys are going to do big things. Since then, they've gone on to become financially free and have secured no money down deals. They've literally done everything step by step from the training and it's worked beautifully."
Share this video: https://youtu.be/AfDOH7sS57Q
🎥 How to build a property portfolio from scratch in 7 DAYS: https://youtu.be/RWEkj1y8XKs
📖 My favourite book: https://amzn.to/39VcYLa
❓ Have a question about property? Join my Property Facebook Group: https://www.facebook.com/groups/77861…
🗣️FOLLOW ME ON SOCIAL MEDIA:
Instagram: https://www.instagram.com/samuelleeds…
Facebook Group: https://www.facebook.com/groups/77861…
Facebook Page: https://www.facebook.com/OfficialSamu…
Twitter: https://twitter.com/samuel_leeds
LinkedIn: https://www.linkedin.com/in/samuel-le…
For collaboration enquires please email [email protected]
🔔 Subscribe for daily content: https://www.youtube.com/SamuelLeeds?s…