Property Investors student builds a portfolio of 8 BRRs in 2 years….
Rugby fan Ben Jones sacrificed watching England in the world cup final to attend a Property Investors Crash Course. His commitment paid off after he followed that up by joining the academy. Two years later he is about to complete his eighth buy, refurbish, refinance project in Liverpool. Once it is finished, the rents from the properties will generate around £110,000 a year. Remarkably, Ben has built up the £1.3m portfolio with a friend while holding down a full-time job.
'I was over reliant on a job'
For over a decade Ben depended on his salary, working as an engineer in a contracting business. Then in 2016, a downturn in the market led to him being out of work for six months, and then again for the same period in 2019.
It was at that point that Ben recognised he had been over reliant on a job. He read a book about building wealth through investing in assets, such as real estate, and then searched for a course to give him some ideas.
After googling 'property course London', Samuel Leeds' named appeared at the top of the search results, along with details of his free crash course.
Straight away Ben booked himself on the first event available, not realising it overlapped with the rugby world cup final taking place that November. 
Ben recalls: "I'm a big rugby fan. I didn't know England would be in the final but as it turned out they were. The course was on a Friday and Saturday. Samuel let everyone know that to get anywhere you've got to be committed. I really wanted to watch the game, but I cancelled my plans and came to the course on the second day."
Ben says he made the right choice. "The crash course was at Earl's Court, with about 1,000 people there. I thought it was powerful that Samuel was able to attract that size of audience and felt there was a lot of value in it. I liked what I heard and that's why I signed up to the academy that weekend. It gave me a great foundation."
By now he was working again and could afford to take up training with Property Investors. He also saw it as an opportunity to meet new people and pick up ideas from their deals.
"It's given me a great network and I've also completed the property development course. I've really enjoyed it."
Ben studied the strategies available to property entrepreneurs to make money in the housing market. Afterwards he started looking for a patch where he could put his knowledge into practice.
Properties in South West London, where he lives, were too expensive, so he headed north to Liverpool where he could get a much better return on investment.
"One of the houses in our portfolio is worth £90,000. It makes £600 a month in rent. If you times those numbers by ten, there are lots of houses near me for £900,000 but you'd never get £6,000 in rent," says Ben.
Liverpool appealed to him particularly because he felt the city had 'something about it,' with its universities and football teams. There was also lot of development going on which made it an excellent hunting ground for investors like himself.
"We were in the right place at the right time'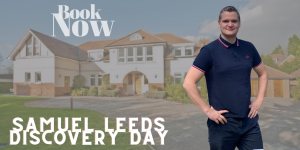 On one of Samuel's Discovery Days at his house he suggested Ben should recycle his money rather than sink £100,000 into two buy-to-lets which would give him a minimal profit. So, Ben began knocking on agents' doors with his business partner to try to secure a buy, refurbish, refinance deal. 
If he could find a run-down house and buy it at a knockdown price, he could renovate it and push up its worth. Then the property could be remortgaged to its new value to give him funds for another deal.
By chance they found an agent who was helping a client to buy a portfolio of 50 properties. They were in the hands of a receiver and the buyer wanted to sell some of them to release cash for refurbishing the remaining stock.
"They were really dilapidated. She needed a quick sale as I think she'd bought the whole portfolio using some sort of finance. So, it was quite expensive to her. She was really motivated to sell, and we were motivated to buy. We were in the right place at the right time," Ben explains.
Initially, Ben and his business partner Mike pooled their money to buy three of the properties for just under £40,000 each to avoid paying stamp duty. The asking price was £40,000 but Ben managed to negotiate it down to £30,950 which saved them £3,600.
They spent around £30,000 on refurbishing each one. Once the work was finished the end valuations came in at £85,000, £90,000 and £92,000. After all the fees were paid, it meant they could pull out 95 per cent of their money. They then repeated the process until they had acquired eight properties.
"The eighth one isn't tenanted yet as the refurb is still ongoing. Once that is complete the gross rent annually will be about £110,000. The profit is roughly 50 per cent," says Ben.
'Pulling the trigger was hard'
One of the biggest challenges for Ben and Mike was pulling the trigger when it came to purchasing the three properties. They wanted to achieve an end valuation of £90,000 but other comparable houses in the area were selling for less. 
Doubts set in and they worried their margins might be too low. However, they decided to go ahead. As the seller wanted to move quickly, they had to act fast as well.  
"That was one of the biggest things – learning to move quickly and make decisions. You've got to be decisive otherwise you're going to miss the opportunity," says Ben. 
He adds: "The builder's quote came in pretty much on the money. There were a couple of little variations but nothing major. He started when he said he was going to start and finished when he said he would. It was ideal."
The sale went through in early September 2020 and three months later two of the three properties were tenanted.
As they had owned them for less than six months, there were only a handful of lenders they could apply to for a mortgage. When the valuations came in, they were told each property was worth what they had paid for it, plus the cost of the refurbishment – so £70,000. 
Disappointed with this estimate, Ben rang his mentor Samuel for advice. "I thought this can't be right, but Samuel said my expectations were too high, not on the value but on the timescale."
So, they bided their time, having already bought their fourth property.
"We had the money to do the fourth one. We weren't overly concerned in the sense we were still progressing. So, we just thought we'd wait until we'd owned them for six months."
Their patience was rewarded when they were given a valuation of £90,000 by another lender.
Ben acknowledges that whilst he is building wealth through forcing up the equity in a property, the cashflow could be improved.
"Take one of those £90,000 properties. We're probably making £250 to £300 a month. It feels like a lot of time and effort for £300 a month. But it's nice that it's sat there. It should be £300 a month forever.
"You need to do a mix of things. We're focused on BRRs now but maybe we need to think of some other strategies, like Samuel says."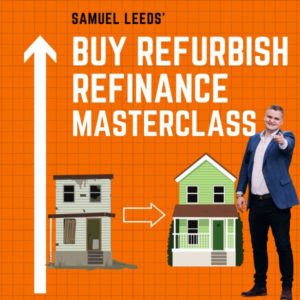 Most of their annual rent roll of £110,000 will be coming from their HMOs but they began by having some single lets.
"If you do your first one as a BRR HMO, you're going to be limited to a certain number of lenders who do that. We wanted to make sure we had a couple of single lets first. It makes your life easier for the HMOs because you'll open up a wider group of lenders. Also, BRRs tend to be more efficient if they're a single let because there's less to be done to them.
"We've got a four-bed HMO we've refurbed. The amount of money it takes to convert that is quite high relatively. We spent £30,000 refurbing a two up two down. It can cost double that for an HMO because you've got to fit things like fire doors, smoke alarms and en suites.
"You could spend £60,000 to £70,000 converting not exactly the same house but not too far off and then you won't pull all your money out."
On the flip side, the HMOs generate more rent. It's 'swings and roundabouts,' Ben concedes.
"One of the properties we bought was an operating HMO. There is the potential to do it up and probably increase the rent."
'Deal sourcing may come next'
When Ben and his partner were buying their houses in 2020, estate agents were warning that the Liverpool property market was about to crash. It left them feeling nervous. However, they were reassured by Samuel's prediction that prices would rise which proved to be the case.
Ben also felt the situation with the coronavirus pandemic would be short-lived and there would be a solution.
"When we spoke to agents there was still quite high demand for rentals. We were targeting families for our single lets, rather than students who'd gone home because of Covid, causing landlords to have voids. So, it didn't feel like it applied to us."
Ben rejected pursuing other strategies like rent-to-rent and deal sourcing which produce 'a fast pound,' because he believed he would just be creating another job for himself. Now, with experience under his belt, he is looking at deal sourcing as an option.
"We want to think about getting into deal sourcing because you're assessing deals anyway. A deal might not necessarily be appropriate for you, but it could well be appropriate for somebody else. But saying I'm going to quit my job and make that my job, we're not ready for that yet."
They also have another property deal lined up in London.
"It has got a lot of potential to flip. It's a loft conversion and an extension. It is similar to some of the stuff we've done in Liverpool but it's on a bigger scale. It feels like a natural progression. The work isn't that much different but because of the location it makes it much more lucrative."
He credits his wife for helping him juggle his property business with work. They have just had a baby, and she also looks after their other children.
"She's helping me not have to put in time with the kids so I can do this. Obviously, it's for us at the end of the day. Having a partner helps as well. If I go on holiday, Mike looks after things and vice versa."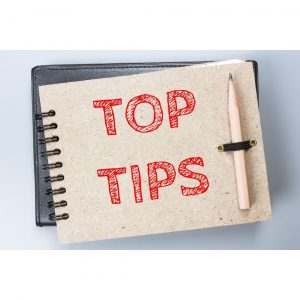 Ben's tips
When you're approaching an agent about a BRR deal, just be yourself and have a chat.  We call beforehand to make sure there is somebody available to talk to us.

We've found independent agents are more willing to think out of the box than the High Street ones.

I've learnt you have to put the hours in and sometimes things can take a little time in property.
Samuel Leeds' verdict
"Ben has shown incredible commitment over the past two years. I remember saying there's nothing wrong with watching rugby, but you've got to be rooting for yourself to win. There's never a perfect time to start in property. You can either find excuses or get rich."
Share this video: https://youtu.be/Ri0bTv-b-Zc
Bens Linkedin details : https://www.linkedin.com/in/benjamin-…
🎥 How to build a property portfolio from scratch in 7 DAYS: https://youtu.be/RWEkj1y8XKs
📖 My favourite book: https://amzn.to/39VcYLa
❓ Have a question about property? Join my Property Facebook Group: https://www.facebook.com/groups/77861…
🗣️FOLLOW ME ON SOCIAL MEDIA:
Instagram: https://www.instagram.com/samuelleeds…
Facebook Group: https://www.facebook.com/groups/77861…
Facebook Page: https://www.facebook.com/OfficialSamu…
Twitter: https://twitter.com/samuel_leeds
LinkedIn: https://www.linkedin.com/in/samuel-le…