The rent-to-rent strategy is providing rich pickings for Property Investors Academy members Omar and Julia Pike. The couple got their first deal on a serviced accommodation apartment in June. Now they control four properties making them £2,000 to £3,000 a month, with a fifth one due to go live soon. For mother-of-six Julia, having this passive income is a safety net should Omar who has sickle cell disease be unable to work.
'Finally getting a yes was the best thing ever'
Omar and Julia are in a comfortable position right now, but it took persistence to get there. They had hundreds of rejections before finally securing their first rent-to-rent agreement.
It was two months before they got their breakthrough which seemed a long time to them when they were getting 'no' after 'no' from agents.
"There were some days where I thought I don't want to do this any more. Let me have a break. I guess my why didn't kick in then because if it had I would have just continued. But the next day it was like, let's try again. The key is being around other people who have done it and are doing it," says Julia.
Their journey in property began when Omar was surfing the net one day and came across a YouTube video featuring Evans Willie, winner of Property Investors' The Eviction contest. Evans' prize was spending a week with Samuel Leeds who helped him become financially free.
"When I saw the video, it was inspiring. As soon as Julia came home, I said you need to watch this. My daughter also wanted to watch it with me," recalls Omar who at the time was working as an electrical engineer on the railways.
Keen to find out more, Omar and Julia came along to a £1 Property Investors Crash Course at the end of February in Birmingham.
"We were so amazed at what was going on, we said let's purchase a few [training] packages. We started off with the Rent-to-Rent Accelerator," says Omar.
The pair also learnt about serviced accommodation, HMOs and deal selling after attending another crash course in Newcastle. They then decided to go into property full time, joining the academy in April.
Omar and Julia shared the task of ringing agents to try to find a property which they could take on as a company let and then rent out themselves. Being able to hear about the success of other students on a weekly Mastermind call spurred them on to keep going.
Julia describes the moment they got their first 'yes' on an apartment in Bedford as 'the best thing ever' after they finally found an agent who was familiar with the rent-to-rent concept.
"We explained that it was not going to be us living there ourselves. It would be a company let. They said, 'That's fine. We do take them. We've got one in the building already. We were like, yes!"
As they already had their company set up, it was simply a case then of paying the required funds to clinch the deal. However, when they got down to the 'nitty-gritty' of the contract there was a condition stating the property had to be rented out for a minimum of 40 nights.
Julia and Omar wanted to list the property on sites like Airbnb and booking.com and were concerned that no one would want to stay that long. They, therefore, decided to walk away from the deal, even after the minimum rental period was lowered to five days.
It was only when Julia spoke to a Property Investors mentor about the issue that they changed their minds.
"She said, 'It's possible. Just go for it.' So far, the minimum guests have booked is two weeks."
Julia admits she still found the five-night requirement 'scary.' So, they immediately placed the flat in the hands of a serviced accommodation manager. After outlining the situation to her, she offered a 25 per cent discount to anyone who booked the place for a month.
It proved to be a wise move as there is a steady demand for temporary, furnished accommodation from contractors, professionals and people relocating to other areas.
"That's when we started to get pure monthly bookings coming in. In the first month we made a profit of around £1,200," says Omar.
The couple pay the landlord £830 a month and take care of all the bills. Julia also opted to furnish and dress the apartment herself, rather than leaving it to the manager to organise.
"That was right up my street. I love making things look how I would want it if I was staying there. That's how I've dressed all the properties we have."
Julia confesses that she had doubts as to whether the strategy would work, being sceptical by nature, but soon revised her opinion when she saw the money roll in.
"I thought it's not going to work. It's just too good to be true. Then I saw this is real. It does work."
The husband and wife team wasted no time chasing their second deal. As soon as their first rent-to-rent was generating cash flow, they took on another one. They approached the landlord directly this time to tie up an arrangement.
Knowing they could get an income from a rent-to-rent gave them confidence when speaking to property owners and agents, Julia points out. And now this landlord calls them all the time offering them various opportunities.
So far, they have picked up four sets of keys, with the contract agreed on a fifth rent-to-rent which is being handled by the same agent who dealt with their first one.
'My aunt is a bus driver and wants to come on board.'
Unlike many property investors who find a patch and stick with it, Julia and Omar have spread their wings, taking on rental properties in various parts of the country.
Apart from their fourth rent-to-rent which is in the Wolverton area of Milton Keynes, the others are all in places beginning with a 'b.' Their first one in Bedford was followed by a second one in the centre of Birmingham and a third in Buckingham where they live. The fifth one which they are lining up is in Brighton.
Their children have remarked on the coincidence, says Omar, while Julia jokes that they will have to find another town starting with a 'b' to invest in next time.
They spend about 10 hours a week managing their portfolio, giving them the flexibility to be at home with the 'kids.'
"It's the cleaners you need to manage more than anything else," explains Julia who like Omar grew up in Jamaica.
Their aim when they set out was to provide luxury accommodation and so they expect high standards to be maintained.
Julia and Omar put their success down to the quality of the training they have received, as well as being around like-minded people. They have also taken advantage of being able to get regular advice from mentors as their learning continues and new strategies beckon.
Next on their agenda is a commercial development. The plan is to buy a redundant Co-op building and convert it into three smaller shops on the ground floor and three flats above.
Omar says: "I'm looking to a development loan or a bridging to finance it. I've got investors who say they will put some money upfront."
He initially offered the asking price of £475,000 but is now intending to submit a revised offer after it was pointed out on a Mastermind call that market conditions have changed. His new offer will be subject to the build cost and estimated end value once the work is completed.
Omar and Julia, who used to be a hairdresser, come from very different backgrounds. Her mother, who still lives in Jamaica, brought her up single-handedly.
"I often tease Omar about what he saw in me because his family had money. My family was poor. I definitely would not want my kids to go through this. That's my why and what keeps me going. Even when it's not going how I want it to, I just pick myself up and think, this is why you're doing it. Remember where you're coming from. Remember how it was hard for you."
Whilst Omar was materially better off, his mother died when he was 10 and they have never had grandparents or other relatives around to support them. As a result, they have had to rely on their own efforts to look after themselves.
For Julia this was particularly testing as at one point she was caring for three children under five. She also had a food trailer at one stage which went well, despite her not enjoying cooking.
"When I was growing up, I hated cooking. It just makes you stink because I used to cook on a wood fire, and it was so smoky everywhere. I was shocked when people then told me they loved my food."
She worries about Omar, who is the main breadwinner, having to go into hospital because of his sickle cell disease, an inherited condition that affects the red blood cells.
"God forbid if anything should happen to him. I need to know if he's not here the kids are okay. We're not struggling."
Omar's reason for being in property also revolves around his children. "Growing up my family wasn't there for me. It was difficult and I need to set something up for my kids. At this minute we're trying to build an empire to leave for them."
He adds: "One of my aunts is a bus driver and she wants to come on board now after seeing the success we've had. She's going to remortgage her house and wants to buy a property and do a joint venture with me."
They are grateful to Property Investors' 31-year-old founder, Samuel Leeds, for helping them to carve out a new career. Julia still cannot believe how young their guru is, considering he is already a multi-millionaire: "When we were 11, he was just a baby. He is such an inspirational person to us. He's taught us so much."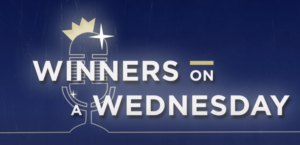 Julia and Omar's tips
If, for whatever reason, you know within yourself where I'm at now is not where I should be, just try property.




When you have knowledge, you're confident. When you've got confidence, you can do anything.

Don't think that something is too good to be true because if other people are doing it there's no reason why you can't.

Follow the process, be persistent and work hard to succeed.
Samuel Leeds' verdict
"Omar and Julia will definitely leave that legacy for their kids – but not just for them because even within the academy they are such a bright light and so humble. They will be crewing at an event or just sitting there asking questions. People don't realise these guys have got a whole bunch of rent-to-rents and they're making very good money. They've also systemised their business nicely. I'm inspired by them too."
? Available Now – 'Property Millionaire The Board Game' – can you become a property millionaire? https://www.samuelleeds.com/property-millionaire-board-game/
? My #1 best selling book is available: School Drop Out to Multi-Millionaire: A Copy and Paste Guide to Getting Seriously Rich
? How to build a property portfolio from scratch in 7 DAYS: https://youtu.be/RWEkj1y8XKs
❓Have a question about property? Join my Property Facebook Group: https://www.facebook.com/groups/
?️FOLLOW ME ON SOCIAL MEDIA:
Instagram: https://www.instagram.com/samuelleedsofficial
Facebook Group: https://www.facebook.com/groups/
Facebook Page: https://www.facebook.com/OfficialSamuelLeeds
Twitter: https://twitter.com/samuel_leeds