Property Investors Academy student Adriana Cafasso may only be 23 but she has already made more money in a month than most people earn in a year. In the past few weeks, Adriana has notched up £23,000 from deal sourcing and three rent-to-rent properties – not to mention securing £25,000 to provide a project management service. She says reaching the semi-final of The Eviction 2022 helped to kick-start her success.
'My biggest lesson was get in the room and speak to everybody'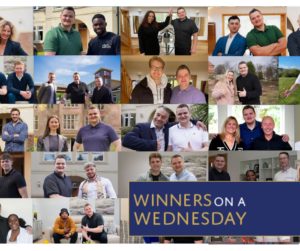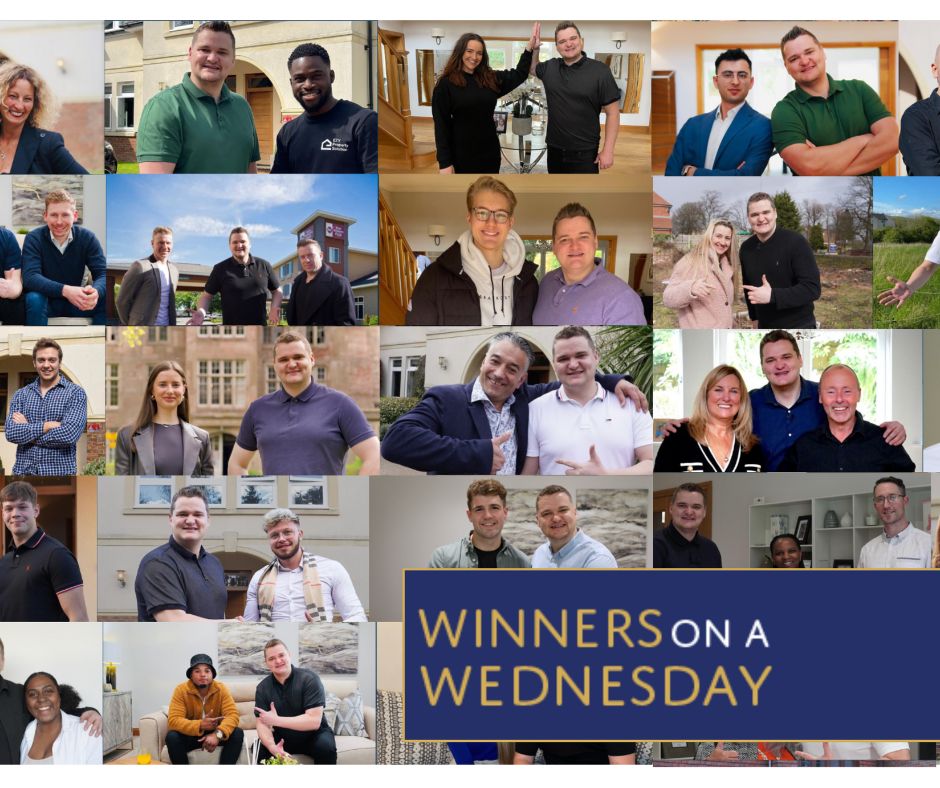 Like many property entrepreneurs, Adriana came into the industry having started out on a completely different path and feeling unfulfilled. In Adriana's case she wanted to be a lawyer. So, she went to university to study law. It seemed a logical step to take. But then she realised being her own boss was important to her, especially coming from a business background.
Adriana was also dyslexic and questioned whether a legal career was the right choice.
"At the end of it I was like, am I really going to spend four or five years working up a corporate company for something I don't enjoy?"
So, after graduating during the pandemic Adriana got a part-time job in marketing to cover her bills and started a small social media business on the side, customising and selling training shoes. The business went well, and she was busy during lockdown, but it wasn't exactly where she wanted to be in life.
At that point property seemed like a good option. With that in mind, Adriana attended a Property Investors Crash Course. After that she enrolled on the four-day Deal Selling Masterclass where she was inspired by seeing Samuel Leeds selling deals on stage. 
"I was texting my mum saying I can't sleep again tonight. I was just too excited to get back."
Adriana then paid £12,000 to join the academy after speaking to other students who said it had changed their lives.
This time she was sure it was the right call. The year-long programme gave her access to a full range of courses, as well as mentors and a large community network. Those closest to her, however, were less convinced.
"My family and everybody said, 'What have you done? Is it a scam? I was like no, trust me it'll work."
And it did. After just 10 months in the Property Investors Academy, she has already recouped the fee, and much more.
From day one the law graduate decided she wanted to go into property full time, moving back home to be with her parents who are restaurateurs.
"I was living in Newcastle at the time, and I thought if I'm going to do it, I'm going all in. I'm going to make it work."
It was an uphill struggle initially with no money to invest in property, admits Adriana. "I had an office in one of the rooms at home. I was working every day and doing part-time work at the restaurant, earning a couple of hundred pounds here and there. But I was in my overdraft. Normally I'd been quite good with money before that, so it was a complete shift."
Then Adriana was at an academy dinner when she got talking to two students who she had spoken to briefly before on a four-day rent-to-rent course. The three of them got on well and after a while they offered her a business proposition.
"They said, 'We've got a deal in Liverpool. Do you want to joint venture on it? You manage it.' I borrowed the money to do my side of it and then paid that back. So, that first deal was no money in of my own.
"That wouldn't have happened had we not been at that dinner. One of my biggest lessons has been get yourself in the room and speak to everybody."
'I've sold around 40 property deals'
Putting herself out there has enabled Adriana to build up her property business. She attends as many Property Investors events as possible and participates in weekly Mastermind calls where students share their knowledge and experiences. She also uses her social media to get connections.
 At the same time Adriana is keenly aware of the need to offer a quality service to her investors and customers.
"It's not just about being in the room. It's making sure you are good at what you do and what you put out to the world is top tier because it's competitive. I make sure the deals and properties I'm putting out are the absolute best."
Whilst her main source of income is deal selling, she also makes a healthy living from renting out serviced accommodation, having just recorded her biggest month financially. 
"I've made £23,000. That includes the income from my rent-to-rents. They average about £3,000 a month. That's across three properties. The rest of the money is from deal selling."
So far Adriana has sold around 40 property deals to investors, charging an average finder's fee of £3,000 for each one. Her usual commission for project management is 10 per cent of the build cost on a house which, for example, is to be converted into an HMO.
"At the moment we're offering full cash out for our investors on a buy, refurbish, refinance deal. We offer the project management because a lot of investors want hands-off. We've got a strong build team who understand everything to do with HMOs. So, we can guide our investors all the way through the process. We've also got brokers and architects. We literally give the full package to our investors."
The BRR strategy is popular with investors because they can buy a property and remortgage it to its new value after the accommodation has been improved. This then gives them cash in their hand to reinvest in more money-spinning projects.
Adriana adds: "A lot of our investors are from down south. They're not going to have access to the people we do. Once they're recycling their money and know they're getting a good deal from us, they want to go again and again."
She gives her clients an investors' pack and goes over the figures with them so that they have all the information they need to see the value in the deal. Some of her customers are people starting out as property entrepreneurs.
"With my connections I'm able to secure these really good deals because of the networks I've built up. Sometimes people think I don't want to bang my head against a brick wall and get a load of no's, I just want to get on the ladder and get started."
A lot of her business comes from her presence on social media, as well as word of mouth. Potential investors on her mailing list receive one deal a week which they can buy. She also provides a bespoke sourcing service, based on an individual client's requirements. 
Increasingly she is working with co-deal sourcers, helping them to find good investment opportunities which she then sells.
"Ultimately the better they can package up a deal the easier it is for me to say, yes that looks good. Send that out to my investor."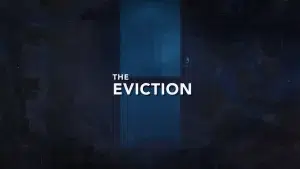 Competing in The Eviction leaves Adriana hungry for success
Property Investors' annual, Apprentice-style competition, The Eviction, hosted by the company's founder Samuel Leeds, proved to be a turning point for Adriana. 
"That is what kick-started my success. It was just amazing. Everybody in there was so hard working. I thrived in that environment. Every challenge involved a completely different skill set. Then I grew and grew, and my confidence built."
Although Adriana didn't win, she says the contest made her stronger and she learned so much, leaving her 'hungry' for success.
"A month after that I got my first very own rent-to-rent. It was a lot of negotiating. It was a property which I fully refurbed. I got a new floor in there. I painted and decorated it, and I did it all myself. 
"I was sleeping on a mattress on the floor for three weeks. I didn't have any hot water and I was grafting, but I was documenting it. People were seeing she's serious about what she's doing. Look what she's prepared to do to get her deal over the line. That built up my network and credibility.
"That all stemmed from The Eviction. When we were furnishing the house, we slept on the floor. We didn't stop. We worked till four or five o'clock in the morning every day."
One of her rent-to-rents is now booked up for three months and she has channel management teams in place which allow her to concentrate on her deal sourcing.
Having success buddies on the Property Investors Academy and being able to chat to millionaires has also been crucial in enabling her to progress so quickly, Adriana believes.
"For example, on the weekly calls, when you're hearing so many people getting amazing results it makes you think, I need to wake up. I can do this. 
"You come to the networking dinners and you're up till three in the morning just chatting and there's business done. You learn so much from other people. You jump on Zoom calls with somebody else. They say maybe try this in your business or they ask for advice. 
"Now my phone blows up all the time, or if I've ever got a problem, I'll send voice notes to five or six people and get a response from every person. That's just priceless."
She has been impressed too with the mentors who specialise in different aspects of property investing and are constantly on hand to give one-to-one support.
"Having such a wide variety of mentors has been huge because you're never alone."
With a growing list of investors and more deals coming in, Adriana now has her sights set on taking on her own buy, refurbish, refinance venture within the next four months. 
A key ambition is also to go into schools and teach teenagers that they don't have to go to university or take up an apprenticeship and then get stuck in a nine-to-five routine. They can run a business.  
"Yes, you might work really hard but at the end of the day it's for you."
She adds: "The bigger picture is I want to get to a point where I'm leaving a legacy. I can be out there helping people young people change their lives and take things to the next level. That's what drives me."
Adriana's tips
If I was advising myself a year or two ago, I'd say have more confidence. You have to get up and go and make it work.
Your reputation is very hard to build and very easy to lose. Focus on your reputation. When you're sending out a deal make sure that you've got every bit of information you can get your hands on, and you present that clearly to your investor.
Never ever give up. I strongly think everybody can achieve success. But what separates you from those who fail is how hard you are you prepared to work and how many problems you are prepared to deal with.
You need to get the training.
Samuel Leeds' verdict 
"I can't believe how much Adriana has achieved at the age she is, and in the timeframe she's done it in. I'm excited to see her continue to go from strength to strength. The next thing she will learn is how to scale her business. Now's the time to do that and to bring on staff."
? Available Now – 'Property Millionaire The Board Game' – can you become a property millionaire? https://www.samuelleeds.com/property-millionaire-board-game/ 
? My #1 best selling book is available: School Drop Out to Multi-Millionaire: A Copy and Paste Guide to Getting Seriously Rich 
? How to build a property portfolio from scratch in 7 DAYS: https://youtu.be/RWEkj1y8XKs
❓Have a question about property? Join my Property Facebook Group: https://www.facebook.com/groups/
?️FOLLOW ME ON SOCIAL MEDIA:
Instagram: https://www.instagram.com/samuelleedsofficial
Facebook Group: https://www.facebook.com/groups/
Facebook Page: https://www.facebook.com/OfficialSamuelLeeds
Twitter: https://twitter.com/samuel_leeds
YouTube: https://www.youtube.com/c/SamuelLeeds