Champion Thai boxer's rent-to-rent portfolio makes £12,000 a month…
Personal trainer Dan Bowie lifted the WBC British Thai Boxing title in 2013. Now he is smashing it in property too after joining the Property Investors Academy. The former postman is making a clean profit of £12,000 a month from renting out properties he doesn't even own to the rich and famous. His portfolio of three rent-to-rents includes a £1.6m town house with views of Windsor Castle and he is about to pick up the keys to another one. He has also just refinanced his house to buy two properties in the north which are being converted into HMOs.
'I knew straight away it would work'
It took Dan three months to land his first deal but, like the true champion that he is, he never gave up pursuing his first rent-to-rent property, despite the knock-backs.
Estate agents told him he was wasting his time because not only were landlords 'not up for it,' rent-to-rent agreements were not permitted with leasehold accommodation. 
Dan, however, knew from his training on the Property Investors Academy that he could set up a company let arrangement and so kept going. Eventually, he struck up a relationship with an agent who appreciated his work ethic and could see he was genuine.
The breakthrough came when he pushed himself to go out on a rainy day.
"There was one day, I'll never forget it, it was chucking it down with rain. It was on a Tuesday. I keep Tuesdays free now so I can do my property investing. I was like, man I can't be bothered to go out. I've got no viewings or meetings, but then I had a proper word with myself. I went to this agent in Windsor I'd built a relationship with. I said to the lady, I know you were going to call me if anything comes up, but have you got anything? 
"She goes, I've got this house… I knew straight away it was going to work because of the location. You can see the castle and the Thames. It had just undergone a full refurbishment. It couldn't not work!"
The house turned out to be a five-bedroom town house, valued at £1.6m, in Eton, on the opposite side of the river to Windsor. Dan admits there was this element of doubt in him because of his inexperience and the size of the house. Originally, he had been looking to take on a two-bedroom flat with two bathrooms.
However, when Dan managed to negotiate a discount on the rent from £4,000 to £3,350 a month, he was determined to press ahead. Even so, a series of obstacles stood in his way before he could start letting out the accommodation. Firstly, the council told him he needed an HMO licence, causing the landlady to have cold feet. 
Dan insisted he would not be running the property as an HMO and got the council to confirm in writing that a licence was not required. Having got the owner back on board, the council then advised him that he needed planning permission. Dan disputed this. As a result, the local authority carried out an inspection of the property. 
Everything was found to be in order, apart from a wall in the en suite on the fourth floor where there was a boiler and a water tank. The inspectors demanded that it be fire proofed. The landlady paid £1,500 to have the work done and Dan thought he was in the clear –
only for him to be told he needed a guarantor because his business was new, and his earnings were insufficient to cover the high rent.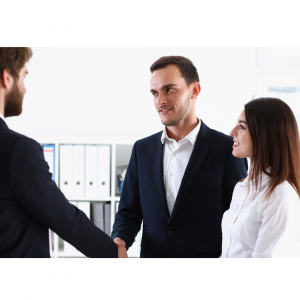 Dan takes up the story: "I found a guarantor, a friend of mine, but then he wouldn't sign the paperwork because he didn't want
them seeing his bank statements and knowing his finances.
"Then they wanted six month's rent up front, so we had to get a third joint venture partner to do the finances. We didn't want to lose the deal. Then, even after we paid six months' rent up front, they still wanted a guarantor, but they didn't want the proof of his earnings or bank statements, so he was our guarantor."
The landlady interviewed Dan and his business partner before agreeing to allow them to rent out her house at a profit in exchange for a guaranteed monthly rent.
"Her main concern was that her house was going to get wrecked. I think it was £130,000 she'd spent on having it all done up. Because it's Eton, cup of cocoa in bed at 10, she was worried there was going to be disturbance. But then when she met us, we explained exactly how we were going to run it. We said our cleaners were going to be in there two or three times a week and that if there was any damage our guests would pay for it. We also said we would give it back to her in the same condition, and she was relieved."
His partner Hollie takes care of the interior design and marketing. Dan attributes their success to her skill in this area. She furnished the property and built an Instagram page to promote the accommodation.
Consequently, it has proved to be a highly profitable enterprise.
"Initially, it was a worry that we wouldn't be able to get people in and we would have to pay the landlord anyway, but then no. Even through lockdown we've never lost money. Our first guest came from that agent who got me it."
The guest stayed for five months and paid £7,000 per month. 
"It was a dream start. It was worth all the hassle and it's smashing it still," says Dan. "We've just had a couple from America. They were there for nine months paying £7,000 a month. We had our cleaners go in every two weeks and they left it spotless. It's about £2,600 pure profit taking away the maintenance as well."
He adds: "The owner is just building another property right now in the same area in the back garden – two bedrooms, two bathrooms. She rang me up and said Dan you can take that when it's done."
'Rent-to-rent Revolution course helped me secure my first deal'
Dan worked for the Post Office for 21 years before being made redundant. At the time, he was still fighting professionally and had a brick-built gym in his garden. He supplemented his wages teaching Thai boxing part-time. 
After taking redundancy, he became a full-time coach and personal trainer, but realised that due to the physical nature of the job this was not something he could do forever. 
"I needed another income stream. I always had a passion for property. After talking to Hollie about what we wanted to do, we decided property was a good vehicle.
"I just engulfed myself into books and YouTube property videos and that's when I came across Samuel Leeds.
"I was a postman for six years and then I went into the cash handling side. I was the man with the helmet and the smoke and dye box making other people rich basically. But I was happy. It was good money but then the redundancies came, and I decided to take the plunge. It wasn't an easy decision."
Dan attended the free, two-day Property Investors Crash Course in February 2019 with Hollie. He describes it as a brilliant experience, although it took him a while to get used to everyone getting up and dancing on stage.
"We were like, what's this about? But it was great. It was long days, but I learnt so much and I walked away feeling fired up: this is definitely what I want to do and where I want to go."
The course taught him the foundations of property investing and opened his eyes to the options open to him, such as being able to refinance his house and get access to funds.
"I wasn't earning much as a personal trainer. I thought you needed a lot of money [to be a property entrepreneur]. So, I was excited."
He and Hollie went on to complete the Deal Finding Extravaganza programme and immediately joined the Property Investors Academy, attending the Launchpad event in July of that year.
"We both learnt loads at the DFE. We went home that night, and we were doing scripts driving home on a motorway. We were pretending we were talking to landlords."
Afterwards, Dan started visiting local agents in Watford where he lives.
"I didn't really get anywhere at first but then I joined the academy and went to the Rent-to- Rent Revolution and learnt more about rent-to-rents. That gave me the confidence to just go out there and secure my first deal." 
His definition of the strategy is straightforward.
"I'm paying the landlords their rent every single month. We agree on a three-year term with a 12-month break clause. I pay all the bills. I've got a great maintenance and cleaning team. I've got a lot of things systemised now and I run it on short-term lets.
"I do use OTAs (online travel agencies) like Airbnb, booking.com, Trivago and brb. I run it like a hotel. The guests check themselves in with a key safe. They check out and then the cleaners come in and make it look all nice again."
His second rent-to-rent deal was for another five-bedroom house in a prime location. It is five minutes on foot from the centre of Windsor and has a drive long enough to take six Minis. The accommodation includes a large, extended, fully equipped kitchen diner with Bluetooth speakers, a living room and a master bedroom with an en suite. Hollie again looked after the design.
Dan negotiated the rental agreement down from £3,500 to £3,000 per month for three years.
"We've had celebrities, footballers and influencers in there. I think it's what Hollie's done with the design. We have people contacting us regularly wanting to do video shoots and filming in there."
The boxer also rents out a flat and says that over July and August 2021 the net profit on the three rent-to-rents in his portfolio amounted to £12,000 a month. 
In addition, Dan is due to pick up the keys later this month to a converted barn. His target market is wealthy individuals wanting somewhere to stay for between a month and a year. A footballer has already been booked in to view the barn.
He has also refinanced his house to buy two derelict properties. One is a seven-bedroom property in Burnley which will be converted into a six-bed, all en suite HMO, with the basement made into a two-bedroom flat.
The other property in Darlington is currently divided into four flats. That one will be turned into a seven-bed, luxury HMO and rented out to professionals.
Dan and his partner expect to pull out all their money and some more from the Burnley project, using the buy, refurbish, refinance strategy, which he learnt on the academy. They anticipate leaving in about £10,000 each in the Darlington house. The rent will generate around £1,500 for him, he says.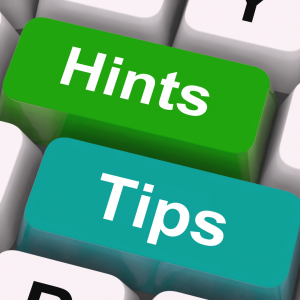 Dan's tips
You need a decent 'why.' if you're just getting in there to make the money, you'll quit more easily.
You've got to be able to just go for the 'no's and just stay positive.
If you get the training and you've got the right people around you, you minimise the risks.
Samuel Leeds' verdict
"Normally people make £500 to £1,000 per month per rent-to-rent property. You only need three or four of those and you can replace your income. Dan has got two or three of those and the profits from them are ridiculous. 
"Part of his success has been down to luck. His first guests were waiting to move but then that got delayed during the lockdown and they were stuck there. Nevertheless, he deserves massive congratulations for what he's achieved so far."

Share this video: https://youtu.be/FMuARGXIm6w
🎥 How to build a property portfolio from scratch in 7 DAYS: https://youtu.be/RWEkj1y8XKs
📖 My favourite book: https://amzn.to/39VcYLa
❓ Have a question about property? Join my Property Facebook Group: https://www.facebook.com/groups/77861…
🗣️FOLLOW ME ON SOCIAL MEDIA:
Instagram: https://www.instagram.com/samuelleeds…
Facebook Group: https://www.facebook.com/groups/77861…
Facebook Page: https://www.facebook.com/OfficialSamu…
Twitter: https://twitter.com/samuel_leeds
LinkedIn: https://www.linkedin.com/in/samuel-le…