Property Investors student who once survived on £1 meals makes £10K a month 
Three years ago, Reza Askari was jobless and living in Birmingham. Then he moved to London where he worked in a bar and a letting agency before setting up his own business. Now he rents out HMOs, earning around £10,000 a month on average from 19 properties owned by one landlord. The Iranian-born entrepreneur found success after meeting Samuel Leeds on one of his Financial Freedom Challenges and enrolling on his training.
'Samuel said you don't need money to start a business'
Reza first met Samuel Leeds when giving him and his student, Amelia Asante, a tour of a penthouse apartment in Canary Wharf. At the time Reza was working as a letting agent. He recognised Samuel straight away because he had been watching his property videos.
"I was shocked. I thought what's Samuel Leeds doing here," Reza remembers. 
It was while he was still working in a bar and sharing a room with seven others in Whitechapel in London's East End that he came across Samuel.
"I've always been excited about property. It's something I love. I was trying to find a way to get into the market, but many people told me you can't do it. 
"So, I started to explore YouTube and Google to find out how to get into property. When I typed property in YouTube the first video that came up was by Samuel Leeds."
Reza started listening to his plethora of videos and was inspired by the message that anyone can make a living from real estate with the right training, hard work and initiative.
Determined to make a go of it, Reza walked into a serviced accommodation agency and asked for help.
"I said I don't know anything. I want to start. Would you help me?'
The direct approach worked. The agency offered him a two-week placement, telling him if they liked him, he would be hired. Reza ended up staying for a year there before moving to a letting agency and then meeting his guru, Samuel, in the flesh.
"That's when my inspiration level went much higher. I thought, let's try something else because Samuel Leeds is telling me you don't need money to start a business."
Reza began by ringing his contacts and asking if they would be prepared to hand over the management of their properties to him without demanding a deposit or any rent upfront. It was the only way he could get a foothold in the market as he had no funds himself. What he did have was knowledge, as he pointed out to landlords.
The first two owners he called laughed at him but the third one gave him a chance. He offered him two houses on condition that he filled them fully with tenants in a month.
It was a do or die situation, but Reza rose to the challenge. In four days, all seven rooms in both houses were rented out, he says.
"I paid the landlord – he was quite happy with the methods I'd gone through – and slowly he gave me more and more properties."
Reza finds rich pickings in Canary Wharf 
All of Reza's rent-to-rent properties are in Canary Wharf, the capital's plush business district which is home to the richest people in the world.
While his average monthly profit is just under £10,000, some months it is lower, he explains.
"HMOs have costs. Sometimes you need furniture and this and that. However, the lowest I make these days is £6,000 to £7,000. It's guaranteed 100 per cent.
"It's fantastic. Two years ago, I was making £1,200 a month in a bar but now I work two days a week or less than that."
Reza says Samuel's videos and classes have literally 'changed his life.'
"I've done my own research as well, but it all started with Samuel showing and telling people that it's actually not that hard. You just need to be focused and do it."
Working in a letting agency before setting himself up in business gave him an advantage, Reza concedes.
"When you work with a landlord or an investor it gives them that assurance that you can take care of the property and you know what you are doing. But then again if you have no experience of letting you can still do it. You have to study and do some courses."
Remarkably, Reza has built up his rent-to-rent portfolio while on a five-year work visa in Britain. Due to his visa expiring, he has been unable to apply for a mortgage to buy a house. However, he is hoping to renew it in August and then get onto the property ladder himself.
He has also had to start his business without the benefit of a loan because of his status. It meant he had an overdraft of £200 on the day he registered his company. However, what Reza lacked in finance he made up with courage and experience. 
After filling the rooms of his first two houses, he was left with nearly £1,000 once he had paid the landlord his rent, he says. 
The young entrepreneur couldn't believe that in four days he had made virtually the same as his previous monthly salary as a barman.
'One deal paid for the Deal Selling Masterclass'
Reza capitalised on his success by attending Property Investors' Deal Selling Masterclass. Within a fortnight he had sold one deal, picking up a finder's fee of £2,000. Just that one deal covered the cost of the £1,995 course. He then sold another deal in a day.
As with anything in life, he says the industry is not without its risks. Once two tenants in one of the houses under his control failed to pay the rent. Making sure the landlord got his guaranteed rent was imperative to him, so he made up the deficit himself.
The alternative to not taking risks is to remain in a poorly paid job, says Reza. One way he has reduced the odds of a tenant defaulting on their rent is to only have professional people living in his houses because they always pay up in his experience.
He also avoids mixing students with professionals and people on benefits, all living under one roof, because they come in and out at different times of the day, disturbing each other.
"It doesn't work at all. Someone wakes up at about 4am. Someone comes back at 2am. They bother each other. The tenants are unhappy. After a couple of months, they leave you, so you lose your business."
He took over a portfolio of eight properties two months ago from a company which, in his opinion, made the same mistake of mixing tenants.
Reza is a firm believer in also having a good contract in place to minimise any potential for loss, as recommended by his mentor. One method, which he has adopted of protecting himself from rising energy costs, is to implement a fair use policy.
All the bills are included in the rent, but if they exceed an agreed credit limit the tenants share the extra cost.
"For example, I just rented a room this morning (April 2022) and the bill for that three-bedroom house comes to nearly £130 a month. I've told the tenants this house has a £150 credit limit for all bills included in the contract. If it's less than that no problem, but if your bills go to £200 the three rooms should pay £15 each."
He introduced the measure after discovering some of his tenants were at home for just two hours a day but were leaving the heating on all the time. It left him having to pay nearly £300 when he was counting on only having to pay half that amount.
The actual bill comes to £130 per month but he has set the credit limit at £150 so that even if his tenants waste some energy they are not penalised.
"They didn't care because all the bills were included. Now [with the new contract] they turn the heating off. It's good because since I changed my contract all my energy bills have come down from what I even expected."
Reza's landlord has a total of 50 properties which he hopes in time will all pass to him to rent out. In return, Reza looks after the 19 properties he has taken on so far.
"He could hire someone else to do it, but he is a super busy person. He doesn't care if I make £10,000 or £100,000 on these properties. What he cares about is getting his rent. Each property is taken care of, and he does not pay any management fee.
"I make £10,000 a month but he saves £10,000 a month on not paying the commissions and he's got a rent guaranteed for the next five to ten years."
Reza employs a team of trusted handymen and plumbers who are on call to deal with repairs. Tenants ring them directly if they have a problem and Reza gets sent the bill, freeing up his time. Any handyman who overcharges him is replaced.
'Pandemic was a good time to launch my business'
The pandemic was raging when Reza launched his HMO business, but that didn't put him off.
"I thought the time that no one opens a business I will open a business. If I can't rent out a couple of properties in one of the biggest and best cities in the world, it's ridiculous. I have to do it or lose the opportunity."
His properties range in size from a one-bed flat with two rooms to six-bedroom houses. 
When he started out, he was up at 5am so that he could do some research and training before going off to work.
"I set a plan for myself and followed it for three months. In that time my life changed."
Reza displayed that same single-minded mentality when he left the security of his home. One day he announced to his mother he was tired of living in Birmingham and wanted to go to London. His family and friends told him he was stupid, but Reza went anyway and found work in a bar when previously he had been unemployed.
"I was a guy who all of them thought I couldn't be, but I made it in less than three years. If you believe in yourself, you'll do it."
The training has been pivotal in transforming his fortunes. 
"The energy you get from it motivates you. I also like the fact that Samuel shows you what to do and then forces you to do it. You can't run away. You have to do it."
Nowadays Reza describes himself as a big spender. 
"When I lived in Whitechapel I couldn't afford to eat that much. I would have to go to Iceland and buy £1 frozen Bolognese.
"Now I go to the best restaurants in the city. I buy whatever I want. I go wherever I want and I set my own times. If I'm not in the mood to work today I just don't work. If I want to work more, I'll do it."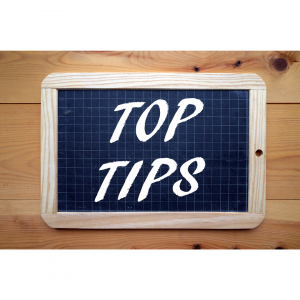 Reza's tips
Don't start a business and then think you can learn later. If you lose someone's trust once you've lost it forever. Educate yourself before doing anything.
Attend networking events. You could know how to do it and have the money but if you don't have the connections, you don't have anything.
Check your area. Find out what price you can rent out a property for and who you are targeting as a tenant.
Samuel Leeds' verdict
"I'm inspired by Reza's story. It's incredible what he's achieved with nothing in one of the most expensive parts of the UK. He's found his niche and now he's about to launch his own letting agency. I'm excited to be helping him reach a whole new level."

Share this video: https://youtu.be/fo6wv3Ik8og
🎥 How to build a property portfolio from scratch in 7 DAYS: https://youtu.be/RWEkj1y8XKs
📖 My favourite book: https://amzn.to/39VcYLa
❓ Have a question about property? Join my Property Facebook Group: https://www.facebook.com/groups/77861…
🗣️FOLLOW ME ON SOCIAL MEDIA:
Instagram: https://www.instagram.com/samuelleeds…
Facebook Group: https://www.facebook.com/groups/77861…
Facebook Page: https://www.facebook.com/OfficialSamu…
Twitter: https://twitter.com/samuel_leeds
LinkedIn: https://www.linkedin.com/in/samuel-le…