Property manager Nicholas Ifill, who specialises in rent-to-rents, has been busy expanding his portfolio since competing in The Eviction 2022. He has taken on three serviced accommodation units in addition to the five HMOs he already controlled. He also has two buy-to-lets and sells luxury real estate. In his first year, the former driving instructor notched up fees of around £100,000 on sales of £5m and now has his own estate agency.
'Being in the Property Investors Academy pushes you to do more'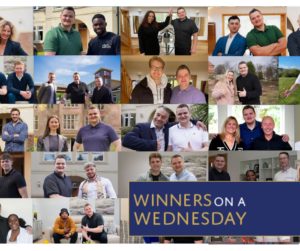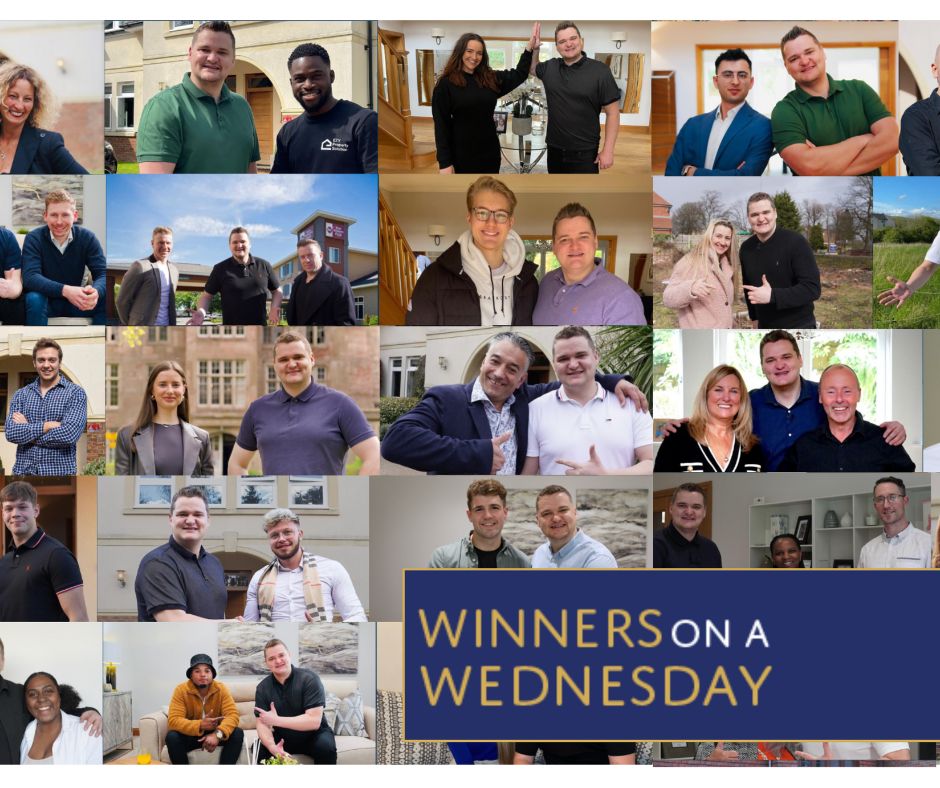 Diversification is something Nicholas is used to. In fact, you might say he is a man of many parts. After studying business and marketing at university, he became a self-employed driving instructor. It paid him well and his intention was to save up a pot of cash to invest in property.
Then came the financial crisis of 2007 and his plans altered.
"I thought I can't invest in property now. Everyone was saying the market's crashing. At the time I was uneducated. That would have been the best time to take advantage of that situation," Nicholas realises in hindsight.
It was an opportunity missed, but new avenues beckoned. Wanting a change of career after several years, he decided to retrain. Starting out as an intern, he worked his way up to being an IT project manager for the world's largest aeroplane manufacturer, Boeing. 
It was a responsible job. His role with the predominantly American company was to help transfer its software solutions internationally. But in the back of his mind there was always a 'burning desire' to get into property.
Right from a very young age, this was a passion, he says. He comes from a family of property entrepreneurs. His mother was a landlady and his grandparents also rented out accommodation.
"My grandad when he first came over to the UK from Jamaica during the Windrush era lived in an HMO. It wasn't probably called that then. Him and my grandma had a house. They lived in a room and rented out the other rooms. 
"One of the things he said is: one, invest in property and two, learn a trade."
In 2019, Nicholas stumbled on one of Samuel Leeds' videos about rent-to-rents and discovered he could control property without owning it. When the Covid pandemic hit a year later and he lost his job, it was a chance again to reinvent himself.
Nicholas felt he was in a better position this time round to achieve his ambition of building wealth through bricks and mortar.
"I knew I was more prepared and now was the time to go out and take advantage of offering landlords a service."
In December 2020, he joined the Property Investors Academy and reached out to Samuel and other mentors to help him secure his first rent-to-rents. Six months later, on his birthday, he went into property full time.
The academy spurred him on, he says. "Being around people in the academy pushes you even further to get more and do more, rather than having that limiting belief."
'My rent-to-rents are my bread and butter'
Nicholas has managed to establish his rent-to-rent business in London, despite the market there being a tough one to crack with the cost-of-living crisis and rents going up. 
"Trying to get landlords to agree a decent rent is hard. But sometimes you've got to find a landlord who needs a problem solving. He has a house, for example, that needs work doing to it. Recently we took on a property like that. We offered the landlord a solution. It's about trying to find a win-win."
He approaches owners directly, rather than going through an estate agency. Then he tries to understand their 'pain points.' It could be tenants not paying the rent or having to deal with maintenance issues.
"Often, I say I can take away that burden. I can give you the guaranteed rent you're looking for, peace of mind."
Sites like Gumtree, Facebook and OpenRent are valuable resources for finding landlords who are advertising their properties for rent. Nicholas also speaks to landlords at networking events. The National Residential Landlords Association puts on thousands of events, and he also attends the Property Investor Show.
The effort is worth it to him. The average rent-to-HMO in London typically makes £800 to £1,000 per month, he says. The landlord is offered not just a guaranteed rent but a company contract on a long-term lease. Nicholas' profit comes from renting out the accommodation at a higher rate. 
It is an arrangement which is a 'no brainer' for both parties in his view and yet rent-to-rent has a stigma attached to it for some landlords.
"I think the stigma comes from a lot of people doing it incorrectly, especially in the beginning when rent-to-rent was a buzzword. You earn lots of money. You don't own the property. You just control it. There are a lot of uneducated people doing it. 
"So, a lot of time when you call landlords or an estate agency, they say they don't do company lets without listening and understanding the value in it.
"The beauty about rent-to-rent is you're offering a service. You, as a rent-to-renter, have to go into that conversation and believe in it. I'm offering a service here. I'm offering value to you."
He has a prepared script when speaking to property owners who say they don't deal with company lets.  
"I ask them what their reason is and get them to open up. If they say they had a bad experience with a company let and the rent wasn't paid, then I say, 'I understand how you must feel. You didn't get to pay your mortgage on time.' You've got to get them to feel the pain."
He then points out that his company takes out an insurance policy in case of non-payment by tenants so that the landlord knows they will always get paid every month.
"Also, I have a face-to-face conversation. It's a lot easier than trying to do it over the phone. Get the viewing and meet them. That's how you can relate to people a lot more. Seventy per cent of communication is non-verbal."
He adds: "What I look to do is tell stories. The best way to sell is through telling stories. For example, I will say: "I had a landlord very similar to you in this situation. He was renting with an estate agency. He was unhappy with the service just like yourself. That way you're providing your case studies."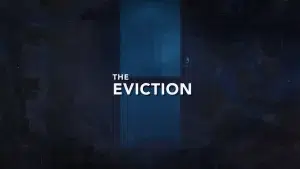 After leaving Property Investors' Apprentice-style Eviction competition, his business took on three serviced accommodation units which are rented out on a nightly basis. Having a mixture of serviced accommodation and HMOs is deliberate.
"For me it's always good to have a hybrid approach so if anything was to happen in the market, such as a pandemic, you can easily switch between nightly or monthly stays."
His buy-to-lets are another source of revenue. One is in Slough, where he used to live, and the other one is in south London. He tried to remortgage one of the properties, hoping to pull out £50,000 in equity. But then the lending situation changed which made it impossible. One creative option, which he is considering, is to take out a second charge on the property. 
It is his eight rent-to-rents, however, which are his 'bread and butter.' They represent his core business, around which his other activities in property revolve.
"I like to call them my pillars. In the centre of that is rent-to-rent, so property management. Then, when I went full-time into property, I started selling real estate, especially high-end properties. For me that's the excitement.
"In my first year, I sold four houses – circa £5m worth of sales, bringing in just under £100,000 of fees. It wasn't all in my pocket. When I first got started, I worked with Tyron Ash Real Estate. They are doing amazing things in terms of changing the way estate agency is done."
Nicholas' team banks £18K in 24 hours on deal selling challenge
Nicholas has now launched his own real estate agency, specialising in upmarket homes, to help owners achieve the best price. Ultimately, he wants to pioneer a service for buyers, helping to negotiate fees with estate agents and handling the conveyancing process.
He also enrolled on Property Investors' Deal Finding Extravaganza to add another string to his bow. During The Eviction one of the challenges was to source a property investment opportunity, and package and sell it to an investor for a finder's fee.
The contestants were split into two teams and given 24 hours to complete the task. Nicholas' team banked £18,000. 
"That's one of the things I've taken forward from The Eviction. If you give yourself a year to do something, it's going to take a year. If you give yourself a day or a week, you give yourself that time to do it."
Nicholas felt he came across well and made some good connections with the other nine competitors. 
"When you're in that kind of environment it's so intense. You're there for two or three weeks but you're there with them every single day and you're all hungry and striving."
His plan for the coming year is to take on even more rent-to-rents to increase his cashflow and to do some more deal selling.
"Controlling properties is very good. You can scale up quicker. It takes longer to save up for a deposit. With legal fees, it costs £50,000 to buy a house for £200,000. You can get five rent-to-rents with that. And cashflow. Once you have that cash, which is king as they say, then you can put it into ownership.
"BRRs (buy, refurbish, refinance projects) allow you to recycle the same pot of cash and that's what's going to build up your long-term wealth."
There have been hurdles along the way. A fortnight after joining the Property Investors Academy his grandmother died which meant he was off the radar for a while. 
"One of the challenges also was not having a safety net, when I went full time into property, like you have in a job. Bills have to be paid. You have to manage your time. These are the kind of challenges and roadblocks you get to face.
"Many things happen in your journey, but the key thing is you have to have a very strong why. For me that's my family, my partner and kids. I want to leave a legacy."
Nicholas' tips
If you're in a job you don't like, sit down with a piece of blank paper. Understand where you are now and want to get to.

Imagine what you could do if you couldn't fail. Go into it with that mindset.

 

Make sure you put yourself in the right environment to get the right knowledge.
Knowledge is power but potential power without taking the right action.

 

You always have to be continually developing and you have to invest in yourself.
Samuel Leeds' verdict
"I've got massive respect for what Nicholas has achieved. He is doing real estate in many different dimensions and making very good money. 
"I look forward to seeing him continue to win."
? Available Now – 'Property Millionaire The Board Game' – can you become a property millionaire? https://www.samuelleeds.com/property-millionaire-board-game/ 
? My #1 best selling book is available: School Drop Out to Multi-Millionaire: A Copy and Paste Guide to Getting Seriously Rich 
? How to build a property portfolio from scratch in 7 DAYS: https://youtu.be/RWEkj1y8XKs
❓Have a question about property? Join my Property Facebook Group: https://www.facebook.com/groups/
?️FOLLOW ME ON SOCIAL MEDIA:
Instagram: https://www.instagram.com/samuelleedsofficial
Facebook Group: https://www.facebook.com/groups/
Facebook Page: https://www.facebook.com/OfficialSamuelLeeds
Twitter: https://twitter.com/samuel_leeds
YouTube: https://www.youtube.com/c/SamuelLeeds