Lease Option Bootcamp - Live
The Ultimate Strategy for "No Money Down" Deals!
This two day intensive programme will give you an in-depth knowledge of Lease Options. You'll learn all the theory and legalities but also be given an action plan to get started straight away.
Lease Option Agreements are the strategy that Samuel used to buy some of his first properties back in 2008. They were NO MONEY DOWN deals!
This is a genius method that intelligent investors are using right now, to take control of properties using no or very little money.
You need very little money to get started

You can start making a passive income straight away

You have the option but not the obligation to buy the property at a price you agree now, this is often heavily BMV (below market value) when the time comes
           You will learn:
How to easily identify properties that fit the criteria so you can find deals straight away

The magic words to say so you can seal the deal

How to answer any objection the homeowner may have so you don't lose the deal

Everything you need to do legally so that you are fully protected
Four-week Lease Option Bootcamp Online (RRP £995)
Step by Step Manual and Contract Pack (RRP £500


 

FREE! When you purchase the Lease Option Bootcamp Online.

Get lifetime access to the Lease Option Bootcamp Online, so you have access to any new updates and the Step-by-Step written manual which will save you £thousands due to no having to pay a solicitor to draw up all the relevant documentation and contracts that you need for lease option agreements.
This includes full written instructions as well as all the contracts and documentation that you need including –
Template Lease Option Contract
Template AST
Chapter 1
Understanding the Lease Option (the legalities, and options such as buy now pay later) 
What would give the seller motivation? 
Making the agreement Win-Win
Case Studies to learn from 
Knowing what to offer 
Chapter 2
Learning how the recession can bring you deals 
Scrapping negative equity addresses
Learning how to find direct landlord leads 
Properties that are both for sale and to rent 
Bringing different strategies into your toolbox
Expanding your network and property circle 
Chapter 3
Contacting sellers and keeping it simple
Example negative equity letter
Increasing your conversion rate
Cutting out agents – and getting them onboard with this
Renting to selling landlords
Chapter 4
How to speak to sellers
Taking control over the conversations
How to get financial information from the seller 
Due diligence process
How to calculate your offer 
Chapter 5
Information around mortgage queries 
Information on building surveys
Information on hidden costs, break clauses and insurance
What to do at the end of a LOA
Chapter 6
Presenting your offer
Dealing with objections
Chapter 7
What to do when the owner refuses to sell
How to know when to walk away 
Using cash flow as a deposit
Selling/renewing and buying your LOA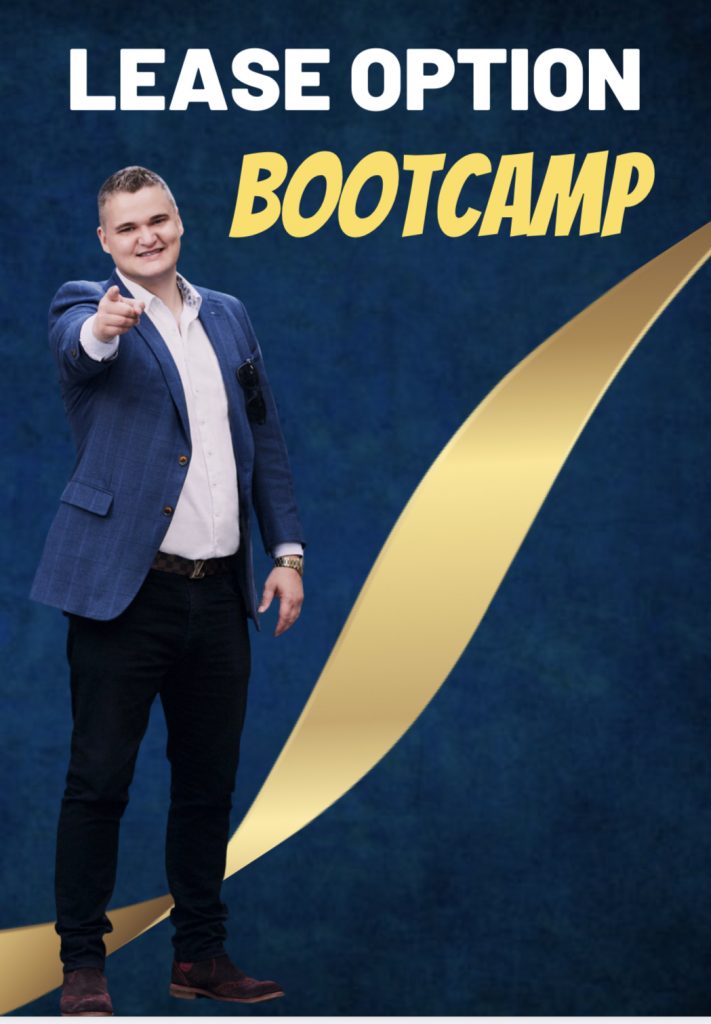 Speak to a training advisor
Learn the hottest property strategy today!