Deal Selling 101 Mini Course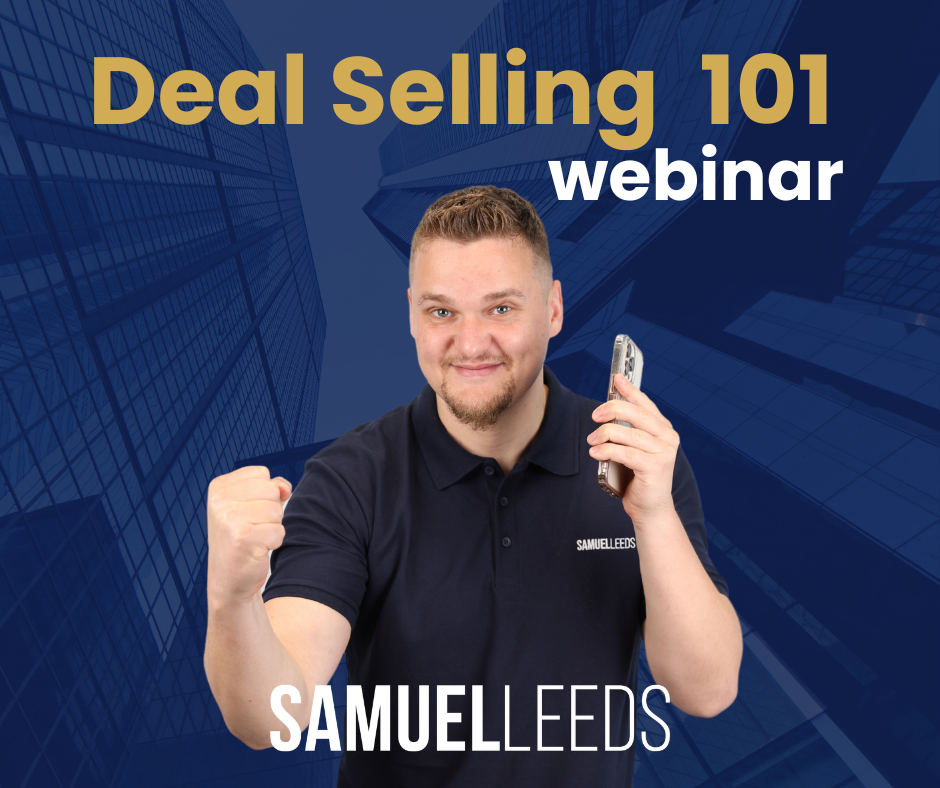 FREE Online Training With Samuel Leeds!
Deal selling is one of my favourite ways to make money in property and you can do it starting with nothing. If you've watched any of my financial freedom challenges you'll have seen that I nearly always use this strategy.
As a property investor, you'll always be finding great property deals and you won't be able to buy all of them.
Now imagine if you have found a deal – but you don't want to buy yourself. You can still make £2k – 5k, with just one email.
Some of my students are making between £5k – £40k a month just by following the principles that you will learn on Deal Selling 101.
Join Samuel NOW on the FREE course to receive exclusive offers!
By attending this free online course, you'll get access to a special offer for the Deal Selling Masterclass plus tonnes of free added extras.
It's exclusive to this course, so make sure you watch until the end!
Get access to the course now!
In This FREE Online Course You Will learn:
Learn deal selling With Us Today
Claim Your FREE Course Now!
You don't have to be present for course. Register and watch the video at your convenience.