Rent 2 Rent Accelerator - Online
How to make £1,000s or even £10,000s a month without even owning any property!
Nelson Rockefeller famously said, "The secret to success is to own nothing, but control everything."  
Many successful companies control assets that they don't own. Think of Uber who don't own their fleet or Amazon who don't own the majority of their stock. This four-week online programme will teach you entire process of the rent-to-rent strategy. So that you can legally control and earn a very good income from properties that you don't own.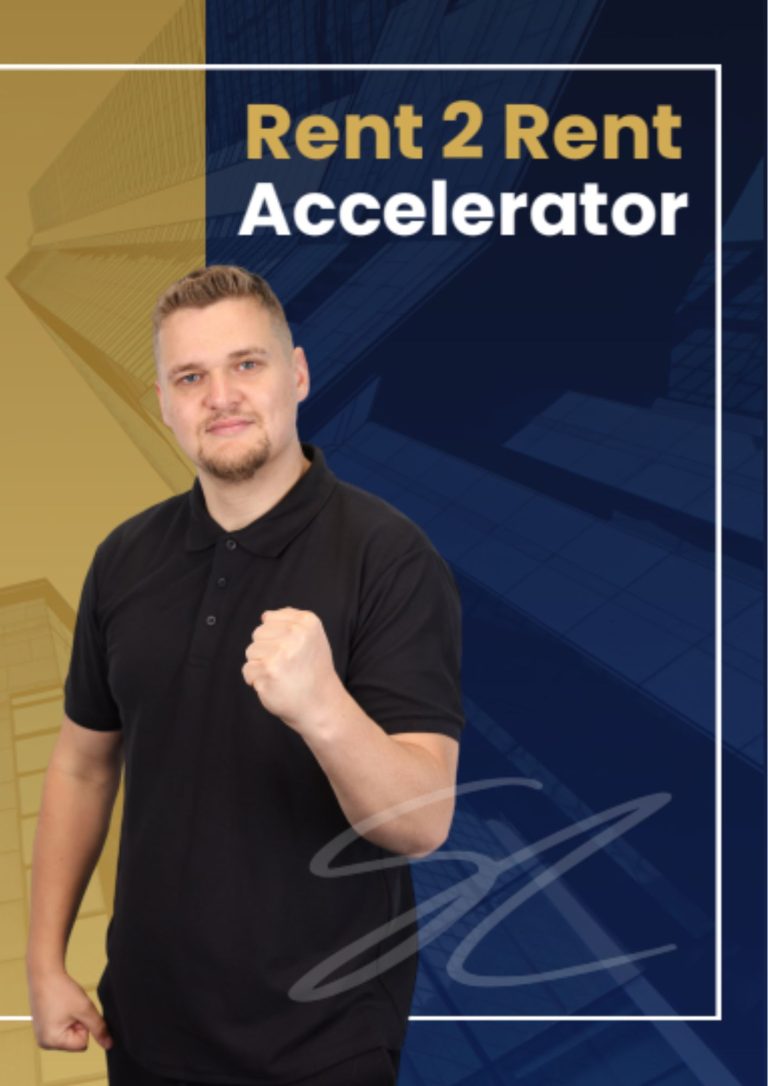 You'll learn 
How to generate 'Super Rent' so that you can maximise the profits from any property 
How to find the right properties online so you can get started immediately 

The Magic Words you'll need to say to seal the deal, so that you can start making money almost immediately.

How to systemise, to ensure a hands off approach to property management and to create passive income.
FREE! When you purchase the Rent 2 Rent Accelerator Online.
This includes full written instructions as well as all the contracts and documentation that you need including –
Rent to Rent Lease Agreement
Rent to Rent Lease Agreement (With Guarantor)
Rent to Rent ROI Calculator
Rent to Rent Sales Script
Aim: Get your first R2R deal within 4 weeks of today
Business Planing & Setting Up
Power Of Diarising 
Two Main Strategies 
Locating Your Patch 
Knowing Your Strategy 
Selecting Your Management Plan 
Establishing Your Goals 
Business Loans 
Risk Assessing Everything
Registering the Company 
Company Name and Business Banking 
Insurance and Compliance 
Set Up Your £0.01 Website 
Business Cards for £11.99
Launching Your NEW Business
Finding Landlords That Get It
Real Life Case Studies 
What's In It For Them? 
Length of Agreement
What Stops The Landlord Doing It Themselves 
Void Periods
Maintenance Issues 
Management Fees 
Tenant Issues 
Late Payments 
Sell Yourself First 
Approaching Letting Agents 
Doing Business With Agents 
Direct To Vendor for SA's 
Direct to Vendor for HMO's
The Problem With Deal Sources
Social Media Farming 
Face To Face Meetings (networking) 
Presenting Your Offer
Go For No (Numbers game)
Go For Yes (Skills) 
Live Rent To Rent Phone Call Analysis
Always Be Closing 
Qualifying the Landlord 
Booking a Viewing 
Carrying Out a Viewing 
Explaining the Idea 
Crunching the Numbers 
ROI Formula 
Submitting Your Offer 
Negotiating The Deal 
Money Upfront 
Works Required
Answering Difficult Questions 
Answering Difficult Questions Intro
Have you done this before?
Your company is brand new?
What if you can't fill the property?
Isn't this subletting? 
Can I think about it?
Send me the details over email?
Why couldn't I just rent it myself? 
Contracts & Due Diligence
Rent-To-Rent Contracts (HMO + SA) 
Break Clauses
Checking the Title Deeds 
Mortgage Restrictions 
Correct Insurance 
HMO Rules 
HMO Market Research  
SA Rules + Market Research 
Unfinished Business
Raising Finance 
Collaboration Rent2Rents 
Getting The Tenants
Quality Tenants Fast 
Stage the Property 
Money Shot Photos 
Listing Your HMO 
Listing Your SA 
Proactive Call Outs 
Orchestrating Open Viewings 
Being Rigid Makes You Poor 
Sell Your Tenants 
Tenant Checks 
AST Contracts / Terms of Hire 
CRM System 
Don't Stop Advertising 
Creating Passive Income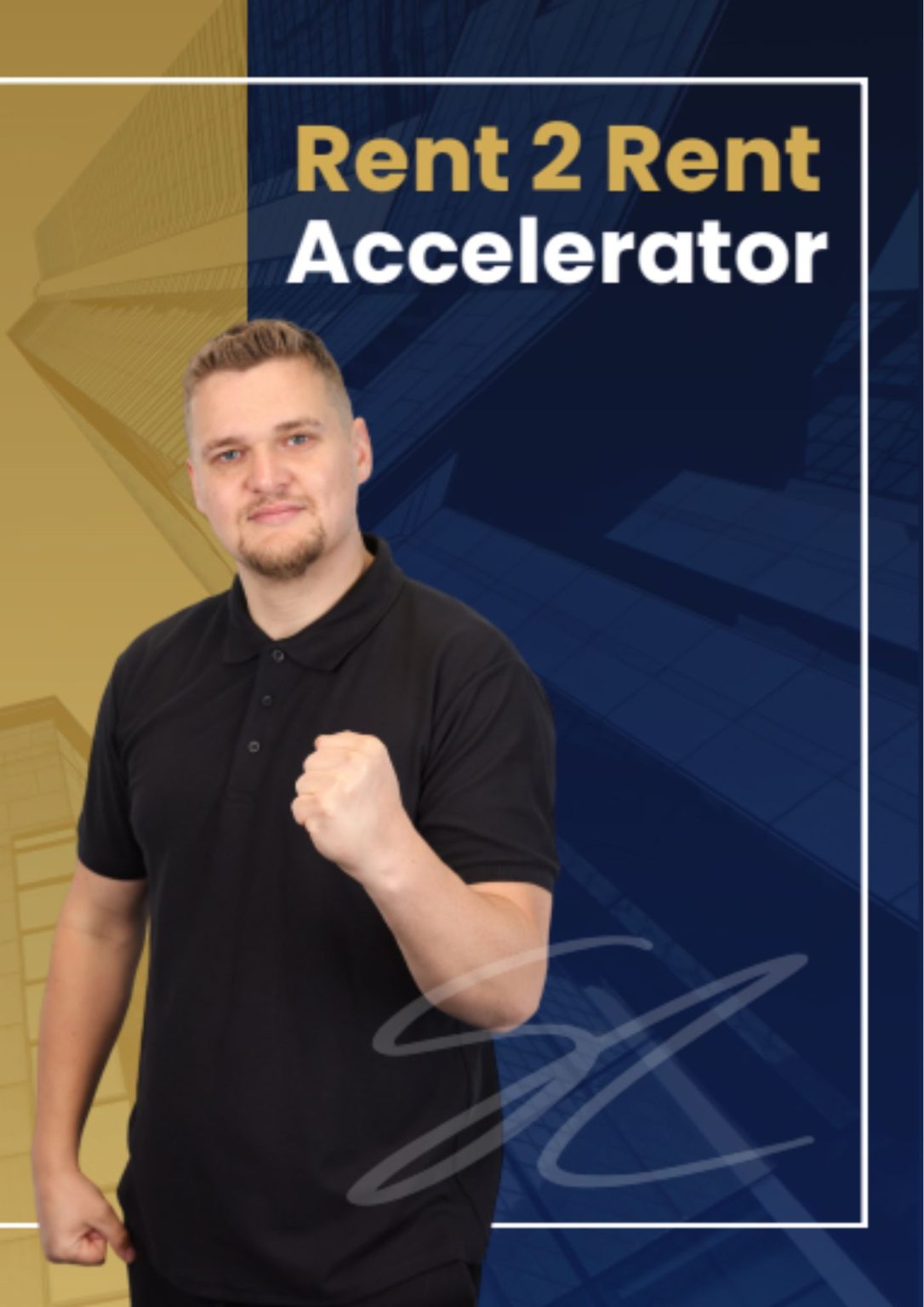 Speak to a training advisor
Learn the hottest property strategy today!