Six Figure Sites - Online
How to find property development deals that will make you profits of "Six Figures" or more
This immersive and interactive training programme will show you how to identify and capitalise on the kind of property deals that can make you a six-figure profit. Anyone can benefit from our expertise and knowledge and enable them to access the property development market. That's why our training programme is designed to give you the practical skills and information you need to succeed in the real world.
Our comprehensive training programme is designed to provide you with the key skills you need to uncover, research and secure lucrative property development deals.
On Six Figure Sites we teach you how to locate, analyse, evaluate and structure these deals. We will explain how to establish partnerships, source financing, complete due diligence and manage negotiations and deals to maximise returns.
By the end of our intensive programme, you'll be equipped with the practical, technical and people skills you need to identify and take advantage of the most lucrative property deals.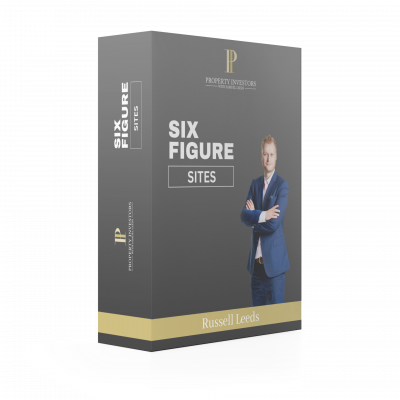 How to choose your goldmine patch for finding great deals
How to check land for planning constraints
How to understand what type of housing and where the local councils want you to build.
How to identify great off-market opportunities
How to negotiate and secure deals on a Lease Option Agreement
How to accurately calculate the current land value, build cost and end value of any site.
Speak to a training advisor
Learn the hottest property strategy today!