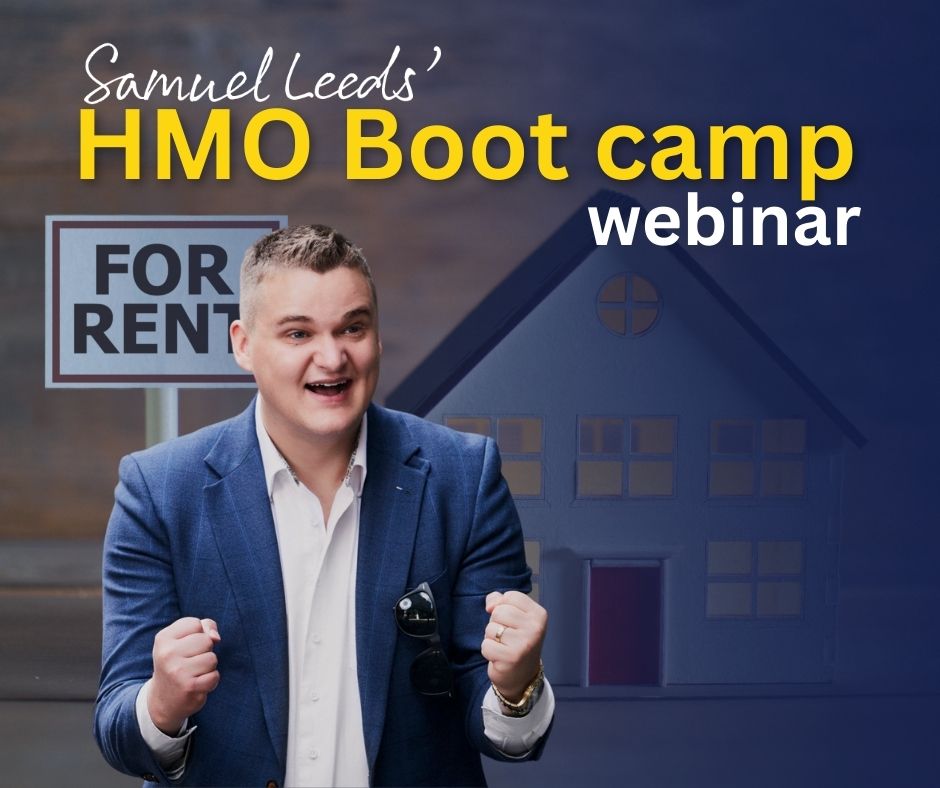 FREE Online Training With Samuel Leeds!
How to easily generate 3 to 4X more rent from your investment properties!
Over the last few years amateur landlords have been hammered by the government, with the introduction of section 21 amongst other things, meaning that many don't make any cash flow at all.
HMO's (Houses of Multiple Occupation) which in its most simplistic form is renting out your property room by room, have become increasingly popular over the last few years because smart investors have realised they can earn 3 to 4X more rental income simply by adopting the simple but genius HMO strategy.
It's a tried and tested formula that Samuel has perfected over the years and at the HMO 101 you will learn exactly what you need to do to get started.
Join Samuel NOW on the FREE course to receive exclusive offers!
By attending this free online course, you'll get access to a special offer for HMO Bootcamp plus tonnes of free added extras.
It's exclusive to this course, so make sure you watch until the end!
Get access to the course now!
In This FREE Online Course You Will learn:
Learn The HMO Strategy With Us Today
Claim Your FREE Course Now!
You don't have to be present for course. Register and watch the video at your convenience.