Brothers-in-law make £6K a month from no-money-down deals and sourcing….
Brothers-in-law Ondrej Liska and Vincent Hovorka have pulled off a string of no-money-down deals in recent months, proving you don't need cash to get started in property. They control seven rent-to-rent serviced accommodation units, plus two single lets and have also completed a buy, refurbish, refinance project – all funded by other people. Combined with selling investment opportunities, their average income now amounts to £6,000 a month. The pair even used loans to pay for their training with Property Investors.
'Rent-to-rents and deal sourcing give us quick cash'
Originally from the Czech Republic and now living in Scotland, Vincent and Ondrej went into property because they were dissatisfied with their lives.
Vincent owned a street food business and café, but even though he had a passion for cooking he felt it wasn't leading him anywhere. He was working long hours as a chef alongside Ondrej, leaving him little time to be with his family.
After his two children came along, Vincent realised he needed to make a change in his life. 
"I wanted more freedom. I was spending more time in the business than with them. So, I had to decide to change my life," he explains.
Ondrej was so fed up he ran away to Iceland, staying there for several months. On his return Vincent invited him to accompany him on a three-day Property Investors course in Glasgow. 
At that point, Vincent had 'zero minus,' as he describes it, having sunk all his resources into his businesses, while Ondrej only had savings of £600. Even so, they were determined to 'jump into it straight away.'
Their first move was to buy a property at auction. They didn't have the time to attend the sale themselves, so they submitted a maximum proxy bid of £22,000.
"We were driving to the café in the morning when I saw I had a missed call. "It was from the auctioneers saying we had won the auction. We were like, oh, OK!" says Ondrej laughing.
They had 28 days to come up with the money to complete the purchase but were faced with an immediate problem. There was a deposit of £8,000 to pay. Someone quickly lent them the cash, but they still had to find the rest.
"It was a stressful month," recalls Vincent. "We were going for meetings with friends and different people, asking for money to invest in the deal. No one believed us because we were chefs. They said to us, 'What are you going to do with the property?' We said, 'We don't know but we need to do it.' We were pushing so hard. We had to make it work because we'd already borrowed the £8,000."
In the end, they managed to raise the capital and pushed up the value of the property by renovating it.
"It cost £43,000 and the end value was £100,000. So, we were able to pull our money out," Ondrej explains.
The project took a year and a half to finish after they experienced struggles with builders, but it taught them some valuable lessons about the process and potential pitfalls. It also turned out to be an excellent investment.
Vincent and Ondrej not only managed to effectively get a free house by refinancing the mortgage to its new value they also derive a passive income from it by renting it out.
"We're getting a rent of £750 a month. The profit on that is £430," says Vincent.
After attending Samuel Leeds' Property Millionaire Intensive course, they realised they needed to focus on strategies which would give them 'quick cash,' such as rent-to-rent SAs and deal selling.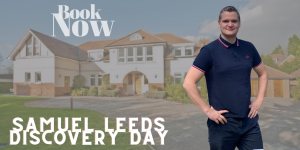 So, the entrepreneurs booked themselves on one of Samuel's Discovery Days 18 months ago and followed that up with some more training on lease option agreements.
They then secured two lease options in a month in England.
Ondrej says: "We used the letters Samuel suggested and got a deal in Bradford from it. It worked well. We approached the landlords and got a deal out of it and then a second one."
Vincent's explanation of how the strategy works is simple.
"You buy the house now, but you pay for it later. You agree on a price and that's what you can buy it for in a few years' time. The only people you need to pay are the solicitors to draw up the contract. 
"We managed to get one of them for seven years and the other one for 10 years. It gives us a lot of time to save for the deposit and buy it, which is good, but we also have an agreement that we can purchase it at any time during the period. So, if the prices go up, we can just buy it tomorrow."
"It's only an option to buy. We don't have to buy it, but if the owner wants to sell, they have to sell it to you," Ondrej chips in.
They headed across the border to find a lease option agreement because in Scotland they would be obliged to buy the property.
Vincent says the landlord was happy with their proposal because the two properties had been in negative equity.
"Both are single lets. One of them is a joint venture. We are always using other people's money because we don't have any," he says smiling.
One brings in £120 a month and the other £230 per month. They are also benefiting from the capital appreciation with no investment on their part, other than their time.
In January last year, the duo started trying to sell property deals to make more 'fast pounds' but without any training they sold none. 
Vincent says: "We thought maybe our investor list of 60 people was not enough. We also thought it wasn't working in the locations we were looking at. So, we didn't give up, but we postponed it."
Instead, the two business partners concentrated on finding a rent-to-rent deal. Having watched Samuel Leeds' YouTube videos on the subject, they hit the road to view properties. 
Again, with no face-to-face training, they floundered until finally they got their first 'yes' on their first rent-to-rent deal in Durham – after 26 viewings and as many rejections.
As this was something new for them and they were going to be using money from an investor, they wanted to make sure it would be profitable. So, they enrolled on Property investors' Never Use Your Money Again and Buy, Refurbish, Refinance courses.
At the training, Samuel asked his students how many rent-to-rents they would need to be financially free.
"In my head I said I don't need that many. I wrote down my goals and said I wanted to do six in the next three months. We managed to get six in four months," Vincent remembers.
Ondrej and Vincent sold three of the rent-to-rent deals to investors and are managing the properties for them. 
Vincent says on average they are making around £400 per property each month. "Of course, some of them are joint ventures again because we're not using any of our own money. So, we are sharing the profits.
"From the single lets we are getting £1,000 a month, and £3,000 per month from the rent-to-rents. We started deal sourcing in June again. We sell one deal a month for around £2,000. It's about £6,000 on average at the moment [in total]."
'Property Investors' network is powerful'
The two of them have now spent thousands of pounds on training, all funded by investors.
Vincent was attending one Property Investors Course when he asked two people to lend him money for more training.
'I texted one of them, saying can you lend me £1,000? They replied: 'For what?' 'I said, training course. Investing in myself.' Another person the same. I got £2,000 and bought the course."
A waitress friend agreed to help Ondrej. Even with friends, they have a contract, he says, because 'everyone wants to have security.'
Vincent agrees: "We have a simple, two-page loan agreement. [It states] how much they're giving us, for how long, and what the rate is. Then it's signed and dated."
Depending on the project, they will usually borrow money for a minimum of a year on an interest rate of one per cent per month.
Vincent makes the point that this is not risky if they know how much profit they are going to be making after doing their research.
"If the rent-to-SA is going to be making £500 a month and someone lends us £5,000 for the deal, for example, we would give them interest of £50 from that. You can put money on the side to pay them for the year. After that you are just profiting without putting any money of your own in."
Ondrej adds: "They may have savings which are not doing anything for them. So, if you offer them some interest on their money, they're happy to lend it to you. If they have some questions, you can always show them the project they're going to invest in. If it makes sense to them, they're happy to go ahead.
"It takes time to build relationships and get people to believe in you and put money into a deal. They need to know and trust you, so obviously that doesn't happen overnight.
"Having said that I've networked with people through social media. Some I've never met in person but because we've been in touch for several months, they know what sort of person I am."
They began by simply asking their family and friends for money, but now their approach is more sophisticated. They follow a script, and they know how to 'ask more professionally,' says Vincent.
"You ask them for help to check the project you have and if they know someone who would be willing to invest in it. They're then like, why doesn't he ask me? He doesn't know he is the person we are asking for money.
"The next time I ask them the same. I say, 'I know you're already investing £4,000 in this deal but do you know anyone who would have £3,000 for this deal?' They say, 'I have another £3,000.' Sometimes it is the people we don't think have the money who lend it to us."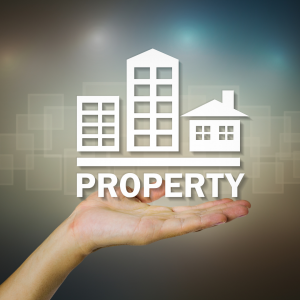 Both men are enjoying their lives after becoming full-time property entrepreneurs.
Ondrej says: "We are progressing, and we still want to grow. I feel more fulfilled than before. I'm not depending on someone's pay cheque."
Vincent too feels more fulfilled than when he was running his café.
"I'm doing what I want to do, going to viewings and being around like-minded people if I go networking or do training with Property Investors. I like being in the community. It's a very powerful network. I met joint venture partners On the Never Use Your Own Money Again and BRR courses. They're still sending me messages now wanting to do joint ventures."
Vincent and Ondrej's tips
Ondrej: Invest in yourself.
Vincent: Don't be afraid to take action, massive action right now.
Samuel Leeds' verdict
"Some people might think it sounds too good to be true to be able to build a portfolio with no money but Vincent and Ondrej have proved you can do just that. They started out with nothing and have accumulated all these properties by using other people's money. They've only been doing this for about 18 months which isn't that long. It's really impressive." 
Share this video: https://youtu.be/lAOgkrkWg3U
🎥 How to build a property portfolio from scratch in 7 DAYS: https://youtu.be/RWEkj1y8XKs
📖 My favourite book: https://amzn.to/39VcYLa
❓ Have a question about property? Join my Property Facebook Group: https://www.facebook.com/groups/77861…
🗣️FOLLOW ME ON SOCIAL MEDIA:
Instagram: https://www.instagram.com/samuelleeds…
Facebook Group: https://www.facebook.com/groups/77861…
Facebook Page: https://www.facebook.com/OfficialSamu…
Twitter: https://twitter.com/samuel_leeds
LinkedIn: https://www.linkedin.com/in/samuel-le…