Business partners who trained with Property Investors turn over £350K from rent-to-rents..
In the last year Merleen Gocan and Sammy Hillbery have turned over £350,000 from a rent-to-rent portfolio which is making them £8,000 to £12,000 a month. Now they are trying  their hand at property developing as they seek to capitalise on their impressive start. The pair teamed up after Merleen was made redundant in the pandemic and enrolled on Samuel Leeds' e-Academy to get the skills to become an entrepreneur.
'Samuel's Financial Freedom Challenge was inspirational'
Merleen worked in the property management industry for over 30 years before Covid forced her to take a different direction.
At the beginning, she enjoyed her job when she was single. Then she got married and realised that being trapped in the 'nine to five' was making her deeply unhappy.
Looking for a way out, Merleen attended a few courses on investing in real estate and bought and sold some properties. But finding herself sucked back into the daily routine of a demanding role, she took it no further – until 18 months ago when she came across Samuel Leeds' YouTube videos about property investing.
"It was inspirational. What struck in my mind was the Financial Freedom Challenge," Merleen recalls. "I said to myself I want to do that, but I felt stuck. Then the pandemic happened. The company I was working for was restructuring and I was let go.
"Instead of just going back and working a nine to five I took a leap of faith. I thought I'm going to make a go of it and start building a rent-to-rent portfolio." 
Having watched Samuel prove he could become financially free in a week from property with no money to start off with, Merleen joined one of his online crash courses in lockdown. Afterwards she signed up for the e-Academy and paid for some more Property Investors courses to learn about the various ways of making a living in the housing market.
"I've been in the property game a long time, but this was a new area for me. What appealed to me with rent-to-rents was that I could take control of a property and generate cashflow." 
Her initial strategy was to find deals she could sell to investors to raise some funds. She changed her mind when she met Sammy, a business consultant, who persuaded her to keep her first deal, rather than passing it to someone else. 
He had a background in helping businesses grow and turning around struggling firms, while she had experience of property, albeit in a different sector. So, they formed a partnership and the next morning he accompanied her on her first viewing. 
Sammy says: "I looked round the property and I said I knew nothing about bricks and mortar but let's keep it. I'll work with you to make it work.
"We then managed to negotiate 12 weeks rent free with the landlord. Within two weeks the property was repainted and decorated, and fully furnished. Merleen had tenants sitting in it from week two and the property was making a profit before the rent-free period was even over."
They still let the property in White City, London and it makes them a profit of £2,900 a month, he says.
That first deal gave them the confidence to keep going, knowing they had a business model that worked. One triumph was soon followed by another, thanks to Merleen's groundwork.
Within 48 hours of signing the agreement, a landlord from Slough offered them a five-bedroom house which Merleen turned into supported accommodation. 
Then, she clinched a third rent-to-rent agreement on a five-bedroom house in Crewe after 'touching base' with the owner while still completing her training. This time they decided to provide a mixture of long and short-stay accommodation to maximise their takings. 
"We took it on a low rental, just in the peak summertime for serviced accommodation," explains Sammy. "So, we had the rent-to-rents which covered the rent to the landlord and the other two rooms [for the serviced accommodation] would give us the profit."
This hybrid arrangement worked well for them, says Merleen. The layout of the house was compartmentalised, and they made sure their tenants knew there would be visitors. 
Their partnership suits them both down to the ground. As he describes it, Merleen put in the cash for their first joint venture, while he contributed the 'sweat equity.'
"I got the property renovated and decorated. Merleen walked in two weeks later and it was done. That was my way of getting into the deal and then consulting on other deals."
Whilst Merleen jokes that she didn't get her hands dirty on the project, she has spent £12,000 so far on getting herself and the business launched.
"That was stretched over three properties, plus the training. We budgeted down and made it work." 
They have different skills which they bring to the table. 
"I made the approach to consult for her. I could see we could work together. What she's not too strong at I am strong at, but the two of us together we're super glue and it works perfectly," Sammy says.
Merleen agrees, describing him as 'street smart' and herself as 'book smart.'
Sammy, who grew up in Belfast, started out in business young, washing 500 wheelie bins at a time with his seven brothers and sister.
"People used to call me Arthur Daly. We charged £2 for each one. I was doing that from 12 years old. Then I went on to selling football T-shirts and aftershave, to then mentoring young people and going on to bars and restaurants, looking at the business to see how it could be changed to make money. I've also taken on hotels in Somerset."
As their rental income grew, they were able to put money into more rent-to-rents. They now have 11 properties which they control directly. Four others are sub-contracted out with the permission of the owners to people starting out on their journey in property.
Merleen offers them advice and they learn how to run a rental business while at the same time being able to build up their credibility with landlords.
"At the beginning that was the barrier when I started," she says. "I had nothing and of course landlords ask you about your track record. Once you get the first one you can win them over and offer them a guaranteed rent.
"I realised a lot of people had difficulty getting that track record, so we can actually help them by subbing it out."
They also look after the maintenance and repairs of the properties in return for being allowed to rent them out at a higher rate.
'Our landlords are passing us development deals'
The rent-to-rent strategy has proved to be the ideal starting point for both Merleen and Sammy. Through securing contracts of three to five years on their rent-to rent agreements, they have created a solid foundation to branch out into property developing. This time round it is their own landlords who are passing them deals.
"We have managed to build relationships with our landlord clients who now want to develop," says Sammy. "They've got the finances to develop, and we've got the sites to develop. So, it's again a perfect collaboration for a JV. 
"Just through the rent-to-rents we've secured two development deals. One is underway now in Wimbledon. We are project managing the conversion of a shed to a one-bed summer cabin. Also, in Maidenhead we have a full renovation of a property and a double rear extension."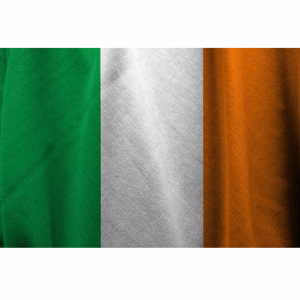 Merleen is equally excited by these offshoots, adding: "One of the landlords has said he is taking on a hotel in Blackpool and once he gets that he wants to hand that over to us.
In addition to this, they have taken on another rent-to-rent in Larne in Northern Ireland which promises even more work for them. Sammy says the landlord is looking at buying two large properties and turning them into air hotels. If this goes ahead, they will oversee the projects including the construction.
Merleen, whose family come from Grenada, is also involved in a separate commercial fishing venture in the Caribbean and is seeking an angel investor to launch a boat.
She says her training on the academy has helped her take on the 'bigger stuff,' particularly as she has it online and can dip into the courses whenever she wants. 
"Obviously I've been very busy, but I've completed the lease option course and the Deal Finding Extravaganza. It's been phenomenal because it's like Samuel's a personal tutor. Every day I can also book a call and get advice from someone if I'm stuck on something. 
"I've been on other property courses, but this was unique having someone on the end of the phone to discuss whatever topic you wanted. That was what got me my first deal. They told me what to say to get it over the line."
That personal touch was demonstrated to her shortly after she became a member of the Property Investors Academy, when her mentor Samuel turned up on her doorstep.
"When I registered online Samuel sent a message saying I'm going to visit one of your homes. I didn't think anything of it. Then he contacted me. I was speaking to him on the phone when my son came into the room and said Samuel Leeds is outside your front door. I walked outside and there he was!
"Then he handed me the course material and I was so blown away. I said you know what, this is somebody who I would love to continue working with in future and to continue learning from."
Sammy has also completed some of the training on the development side. "The training manual and the way Samuel explains it was a real benefit for me. He is so upbeat."
Just three months ago he was diagnosed with attention deficit hyperactivity disorder, having gone through mental health issues which led to him being out of work for a while.
Property has transformed his life. Within 12 weeks of teaming up with Merleen, he had moved out of a four-bed house share into a three-bedroom house which they rent out. He lives there with his partner and two children.
"You can have that nine to five and be stuck in a dead-end job. Its routine, whereas in a property journey something different happens every day."
Merleen is also enjoying her new life. "I feel like I've got out of jail. There's nothing wrong with having a job but because I've done that for so long it's just a different feeling. I feel like I'm in the driving seat."
She is also more content with her work/life balance. In December, she suffered a bereavement, and her husband was ill. Being a property entrepreneur gave her flexibility.
"I was able to take the time off and look after him and me. If I was in a nine to five it would have been difficult for me to do that."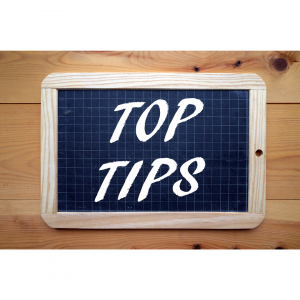 Merleen and Sammy's tips
Invest in yourself. Get educated and just take that action. 

Be consistent with the action and have a goal. 

Keep going. Don't give up.

Make sure you have fun along the way.
Samuel Leeds' verdict
"Teaming up and joint venturing is so powerful because the saying is if you want to fast, go alone but if you want to go far go together. I'm proud of what they have achieved and even more excited for what they're going to achieve."
Contact Details Merleen: 07999758829
Sammy: 07999735682
Email: [email protected]
Share this video: https://youtu.be/GkkC2PF7Ur8
? How to build a property portfolio from scratch in 7 DAYS: https://youtu.be/RWEkj1y8XKs
 My favourite book: https://amzn.to/39VcYLa
❓ Have a question about property? Join my Property Facebook Group: https://www.facebook.com/groups/77861…
?️FOLLOW ME ON SOCIAL MEDIA: Instagram: https://www.instagram.com/samuelleeds…
Facebook Group: https://www.facebook.com/groups/77861…
Facebook Page: https://www.facebook.com/OfficialSamu…
Twitter: https://twitter.com/samuel_leeds
LinkedIn: https://www.linkedin.com/in/samuel-le…
For collaboration enquires please email [email protected]
? Subscribe for daily content: https://www.youtube.com/SamuelLeeds?s…