Church leader who once doubted Samuel Leeds turns full circle
When negative reports appeared on the internet and in the media about Property Investors' founder Samuel Leeds, Pastor Clement Okusi was initially troubled. Clement, who combines property investing with his church work, even joined an anti-Samuel Leeds Facebook group. He says he got caught up in the negativity but is now singing his praises as the latest Winner on a Wednesday. Here he explains how his portfolio income has shot up by £10,000 on the back of Samuel's training.
'A simple change of strategy increased my profits sixfold'
Senior pastor Clement Okusi, who left behind a childhood of poverty to become wealthy through property, rejoices in being the latest Winner on a Wednesday to tell his success story.
He bought his first house in 1996, the year he got married, after seeing how his brother had made a lot of money from property investing.
Clement paid £60,000 for the house in Lewisham in South London and sold it two years later for £112,500. He also rented out the rooms which covered the mortgage. 
For a few years he worked in the City of London for a merchant bank and was able to acquire several more rental properties which yielded him a modest income.
They were all single lets as he had decided letting out the rooms individually was too time-consuming, especially when he entered the ministry. 
Then in 2018, the full-time pastor attended the Property Investors Crash Course after watching most, if not all of Samuel Leeds' YouTube videos.
It was already in his mind to try to make money from HMOs, but after listening to Samuel explaining the strategy, Clement decided it was a 'no-brainer.'
"It made complete sense. I was sitting there thinking, why didn't I do this years ago?"
One of his properties was let out on a single tenancy to three men who brought in two of their friends to share the accommodation.
"Effectively, they were HMO-ing amongst themselves in my house. I wasn't bothered by that. They paid their rent, on time, but at the end of the tenancy I told them I was going to transition to renting out the rooms individually."
They decided to stay, and it was agreed that they would pay him £500 each and slightly more for the larger rooms. In one fell swoop, the rent he received went up from £1,400 a month to £2,650 just by making a simple change to the way the rooms were let out.
Another tip picked up from one of Samuel's videos made a big difference. "I remember Samuel saying you turn a front room into a bedroom by putting a bed in it. It felt like that was too easy, but it is as simple as that."
Switching from single to multi-lets also took up far less of his time than he had feared it would.
"There's actually very little difference between the two. I was nervous it was going to take me more time to manage, but if I spend two or three hours a week on my portfolio that's a busy week – for example if someone's broken a washing machine and I've had to get involved.
"It's been safer as well. I had a single let where the tenant didn't pay the bill. I've never had an HMO tenant not pay their bills. Even if they did, at least you've got other income streams coming in from that property. When you have a single let and they don't pay their rent, you're not getting anything from that property."
There are other advantages too, he points out. You are legally entitled to go into the property to do checks and maintenance if it is a multi-let, but not if it is a single let.
Apart from his first house, his investing activities have been centred on Croydon in South London. All of his properties are located within a 15-minute drive of where he lives and are rented out to working professionals.
In addition, Clement also buys properties, targeting those that only need a light refurbishment. He does them up to increase the value and then refinances the mortgages. He says he has already done two such projects in 2019 and three so far in 2020. 
"When I went on the Property Investors Crash Course, I was making £1,000 to £2,000 across my portfolio. Now I'm making £10,000 to £12,000 profit per month through property, just by changing my strategy."
'Anyone can be an entrepreneur if they acquire the entrepreneur's mindset'
Entrepreneurs are more made than born, Clement believes. Environment is also a key factor in fostering a spirit of enterprise, he says.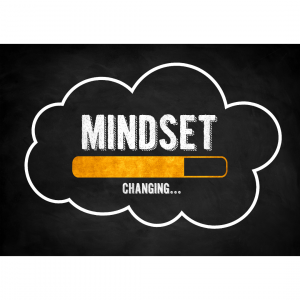 "I was born to Nigerian parents and they by nurture are entrepreneurs. They might not be the best ones, but they've certainly got an entrepreneurial spirit about them. In some cultures, entrepreneurship is just a way of surviving because there is no welfare system or government assistances. So, if you don't work out how to turn a pound into two pounds you're going to be stuck.
"I believe anyone can be an entrepreneur if they can acquire the mindset of an entrepreneur."
Clement's mother died when he was young, and he and his four brothers were raised by his father in a council house. "It was a very alpha male but poor environment. It's interesting, though, that none of us are poor today. It has to do with this upbringing and nurturing. 
"Even then, when you get something you are always very aware what it's like not to have anything.
"Sometimes when you come from a poor background you like to hang onto it because you don't want to go back to where you've come from. If you want to be an entrepreneur, something has to shift in your mind – that you've got the skills, the knowledge and the belief so that even if you were to lose, you'd get it back again. Having said that, I've never lost a property."
As a grandfather, Clement's primary motivation for investing in property is to leave a legacy for his children and their children but growing up poor also drove him on to succeed.
"I know what it's like to be poor and not to be poor. Which would you prefer? There's so much difference, but also so many of our problems in our community are economic. Parents are working two or three jobs trying to make ends meet. The kids from poor backgrounds typically tend to get in trouble.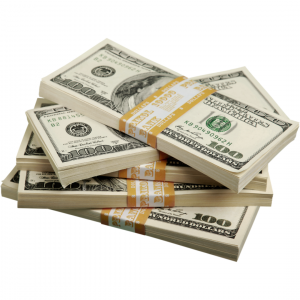 "Money doesn't make you happy, but money does allow you to make choices that can take away some pressures which can give you a sense of happiness.
"I was raised on welfare in a single parent home. I left school in 1988 and every month since I've left school someone has given me a pay cheque, alongside me being an entrepreneur. For me Britain is such a great nation. It's a land of milk and honey and great opportunity. Anyone with any gumption and some energy owes it to themself to do well."
He cites the example of the man who washes his car. "He is someone who has come to this country, in this case from Eastern Europe, and worked hard to make a success of himself.
"He's washing cars seven days a week. I don't envy him. He works when it's cold and snowing, but he owns a fleet of vehicles and houses and drives a Range Rover. In fact, the last time I saw him he was at an auction buying properties. He's employing people and doing well for himself. So, I don't think you've got any excuse to be poor in Britain."
'The vitriol on The Truth About Samuel Leeds Facebook group was wicked'
Clement's experience of the Property Investors Crash Course was entirely positive. He credits the two-day event for giving him lots of valuable information which helped him to scale up his business. But when he saw the negativity about Samuel Leeds on the internet, he admits to having had doubts about him.
"Some of it was troubling and I thought maybe I didn't see that. It wasn't my experience and my opinion but if you listen to it enough, I suppose it can mess with your opinion."
Then there were reports in the media about Lord Sugar, the billionaire entrepreneur, denying giving Samuel business advice.
"I thought that's bad. I messaged Samuel on YouTube saying what happened there bro? It doesn't look good. But when I saw his rebuttal, I was like you know you're right."
Clement had become part of The Truth About Samuel Leeds Facebook group during this period but left when he received abuse at the hands of one commentor.
"I thought there was a lot of hatred and bitterness on there. I remember, one time, Samuel surprised his wife by taking her to Paris. I'm a pastor. Any man that takes care of his wife gets the thumbs up from me, so I posted that you've got to respect any man who takes care of his wife. 
"I couldn't believe the negative response I got. I was like really? Are you being serious? It was wicked. One guy swore at me and told me to f*** off. The vitriol was so bad I left the group."
Then he received a general email sent out from Property Investors, asking if he had ever benefited from Samuel's training.
"I had benefited, but for some reason because of the negativity I didn't really want to boast about it. So, I said I would talk about my own experiences. Why wouldn't I want to come on Winners on a Wednesday and celebrate that? 
"Coming to Samuel's training was very helpful for me and I'm thankful for that. It was free and I implemented the information I got from it to scale up my business. It gave me confidence to do what I was thinking of doing and my passive monthly income has rocketed."
Some of the negativity surrounding Samuel Leeds has centred on claims that he pressure sells his paid-for courses which Samuel has always denied as it is illegal. Clement says this was at odds with his own experience.
"I thoroughly enjoyed the crash course. I remember thinking this course must cost at least £20,000 to put on, so I was waiting for the big sell. It came late in the day when we were told about the paid-for training that you could sign up for, such as the Deal Finding Extravaganza but I was OK with that because the company has got to cover its costs. That's business."
He feels it is part of British culture to pull down successful people, but Samuel is doing a 'great job' and has helped a lot of other people too. 
"It cost me a tank of diesel to get up to Birmingham and a night in hotel. His training was really helpful for me and it was a blessing."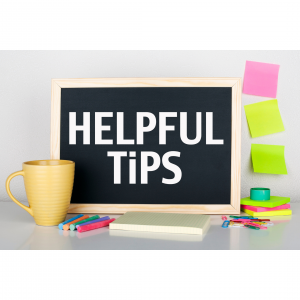 Clement's tips
There's a lot of fear around property investing because if you get it wrong you can lose money, but that fear is mitigated by knowledge.

Education and taking action are critical if you're going to make it in property. You also need energy, belief and persistence.
Your environment makes an impact on you. If you surround yourself with property investors who are doing well, that's going to rub off on you.
Samuel Leeds' verdict
"Everything happens for a reason. I went through a challenging time. I had the press on me and there was a lot of negativity. I've grown through that. It's people like Clement who give me inspiration to keep going. He knows his market and his product, and he's got a massive heart to inspire others too. It's great to know I've been so influential in his success."
🎥 How to build a property portfolio from scratch in 7 DAYS:
https://youtu.be/RWEkj1y8XKs
🗣️FOLLOW ME ON SOCIAL MEDIA: