Couple with £20m portfolio send their son to a Property Investors Crash Course…
Most rich people shy away from revealing their wealth or the secrets of their success. Property entrepreneurs Lee and Jo Gough, who have a portfolio of over 150 properties worth around £20m, are the exception. They agreed to be interviewed by Samuel Leeds for his popular Winners on a Wednesday YouTube series because they love his videos and the way he has inspired their son Rocco. Remarkably, he bought his first property at the age of 16 after attending a Property Investors Crash Course and raising finance.
From hairdressing to building up a rental property empire
Lee has his own incredible story to tell of how his property journey began. He was working as a hairdresser when he bought his first house at 21. It cost him £44,000 and within six months it was worth £36,000. While others might have despaired, Lee sensed an opportunity. It was a good time to buy when the prices were so low and so he carried on saving for a deposit on another property.
The banks were, however, less convinced and refused to lend him the money for his second house. Finally, he turned to his own bank for help.
"I read a book which said you don't know how close you are to success if you give up. I thought I'm not going to give up, so the last place I was going to try was my existing bank who wouldn't give me an overdraft for £100," Lee recalls.
When he saw the bank manager and told him he had saved the deposit, he replied that he was going to 'give him a chance.'
Lee still had to present a profit and loss forecast but he got his loan. Slowly, he built up his portfolio, based on the principle of 'buy it, rent it out and sit on it.'
By the time he met his future wife, Jo, who was also a hairdresser, he had eight properties. She only found out about his mini property empire two months into their relationship.
"He kept it quiet at first. I think he didn't want a girlfriend who was just after him because he had eight houses."
While she was at the salon, she saw him receiving large amounts of money which turned out to be from his tenants.
"I was a little bit suspicious at first. I was thinking where's all this cash coming from every day. I knew he was an honest guy, but I didn't know at the time it was the rent money.'
Then one day she asked him why he was running everywhere in his breaks. He replied that he was dashing between estate agents to arrange viewings of properties.
At the time Jo, who was a single mother, was also saving hard to put down a deposit on a two-up-two-down where she could live with her daughter.
Lee remembers that on one of their early dates he went round to her place and saw a picture of a small house on the wall. 
"I looked at this picture and said: 'what's that?' She said: 'it's my dream house. I've got a five-year plan.' I said: 'it seems a long plan to get that. Let's look at some properties today.'
"I said: 'you've got a credit card. If you can't afford it, the rent will pay the interest on the credit card."
"We looked at some show homes and I bought a house that day," says Jo. "I was dreading going home and telling my parents, but it was the best thing I ever did. I still have the house to this day."
Lee sprung his own surprise when he announced that he had bought a block of 11 flats while she was away for a week with her family.
"I read this book by Russ Whitney. It said that if all the figures stack up just go for the deal. I met two property investors and they had some flats for sale, one block of six and a block of five. The figures worked out and I borrowed the deposit on credit cards and bought them. I've still got those today too."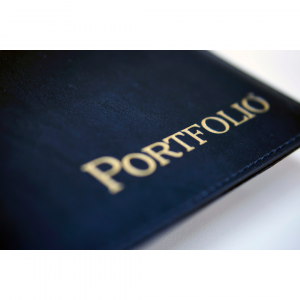 Portfolio stretches from Penzance to Sunderland – and abroad
In the early days, Lee lived way below his means to save the deposit for his next house. It was an 'old-school' strategy, he admits, but the purchase of the flats and his advice to Jo signalled a change in his thinking. He realised he could use other people's money to grow his business.
Lee also became aware of creative strategies, like rent-to-rent arrangements and lease option agreements which would give him far more choices when investing in property.
Over the years Jo has also become adept at making money from bricks and mortar and they are still actively making investments. They have properties from Penzance to Sunderland, as well as overseas. 
Their portfolio is a mixture of residential lettings, commercial property and holiday lets in the UK, Portugal and Spain which they manage between them, aided by a power team.
Despite their wealth of knowledge and experience, they are both keen to keep on learning which is why they enrolled on a virtual Property Investors Crash during lockdown.
"Right from the beginning we've always attended everything we could possibly attend, networked wherever we could, learnt something wherever we can," explains Jo.
Lee describes the crash course as a fantastic experience and they have since been on two more, including the live event itself last month.
"The enthusiasm and inspiration Samuel Leeds gives everyone is amazing, and you can always learn something. It doesn't matter how small it is. When you're out in business you think, ah there's something else I could do here. Maybe that strategy won't work but this will. I made some good contacts as well."
Lee bought his first house 32 years ago – before Property Investors' charismatic founder was even born – and saw the value of his properties soar during the 1990s. Since then, from initially purchasing buy-to-lets, the couple's investments have encompassed a range of strategies.
They have recently bought a commercial property in Torquay with a joint venture partner. It has a shop on the ground floor with offices above and was originally offered at auction for £200,000. They paid £125,000 for the premises after it failed to attract a buyer three times.
Lee believes would-be investors were put off by the fact that the rates on the ground floor were about £30,000 a year and there was no tenant in place, creating an immediate liability. 
It would also be extremely hard to obtain finance because commercial properties are valued based on their rents and the shop was empty.
"We knew if we reduced the space on the commercial element, we could get the rates exempt," says Lee.
The building has now been split into two separate units, meaning there are no rates to pay, and they have also reduced the rent 'massively.' 
"We can afford to now we've only paid £125,000 for it. We're getting rent in at £15,000 a year from the shop and suddenly it's all paying for itself. Then we will apply for permitted development for the upper floor to convert it into two flats. That's going to cost us around £100,000. The end value is going to be about £450,000."
The flats will be let out as serviced accommodation and should each generate about £15,000 per annum as Torquay benefits from redevelopment in the months to come.
He adds: "The partner is cash rich and doesn't want to get involved in dealing with tenants or builders. He's put some of the money in. We're 50-50 on it."
By teaming up with another investor it allows them to spread their own pot of money for reinvesting further. 
Jo says: "This is a guy we've been working with for years. He gets a good return, so he's happy as well."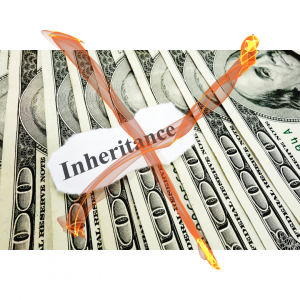 'We're self-made – we haven't had inheritances'
Lee and Jo have had to work hard to get where they are now. They have never inherited money and nor do they intend to give their son any handouts on his way up the ladder.
Instead, they have taught Rocco everything they know about property and helped him secure his first deal. They also sent him on a Property Investors Crash Course after being impressed by the energy of Samuel Leeds. 
Over the years their son has absorbed a lot of information about property investing but hearing it from someone else made all the difference, says Lee.
"Our experience has been invaluable too. He's learning so much about EPCs (energy performance certificates) and the tenancies."
Now aged 17, Rocco was 16 when he found a property in Durham which looked like a good investment. He paid £36,000 for it at auction after working out the figures with his father's assistance and finding an investor who is getting a fixed return of five per cent.
Rocco also set up his own limited company to run the property and is receiving £450 a month from renting it out. 
His parents are proud of his achievement and his enthusiasm to keep learning. During lockdown his father spent an hour every day training him via Facetime from abroad.
The whole family is now back in England after living in Portugal for six years and moving to a Georgian manor house in Devon. They bought the property because it came with cottages on the land which they could rent out. Had there been no such income potential then they would not have acquired it, says Lee.
It is not the first time that commercial considerations have influenced where they live. Lee negotiated one lease option agreement which proved to be highly lucrative.
He met a developer who was struggling to sell his property because it had no kitchen nor bathroom and was therefore unmortgageable. Lee agreed to pay the owner around £800 a month with an option to buy it over the next two years for £225,000.
After moving in, he installed a kitchen and a bathroom and carried out further renovations costing 150,000. A few years later, after exercising his right to buy, Lee sold it for £575,000.
"It was our principal residence, so we didn't pay any capital gains tax. It gave us a clean profit of £200,000."
They pulled off another extremely profitable deal a year ago when they purchased a pub and a cottage which were being sold together. They paid £80,000 for the pub and £141,000 for the cottage and then spent about £5,000 on improving the house.
"It was on Rightmove but with a commercial agent. The cottage should have been with a residential agent, so they were selling it on a commercial basis. It was way undervalued. We've Just had it valued at £350,000 and now we're applying for planning permission to turn the pub into two flats. There's so much money to be made from property."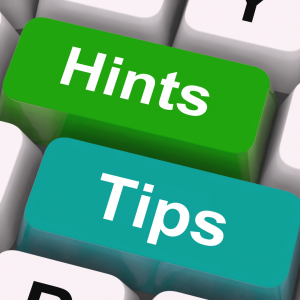 Lee and Jo's tips
Some people, when they're starting out, have a scattergun approach and try to do everything. You've just got to focus on one strategy.

Keep going and never stop but make sure you get started!

Get round the right people. We're always motivated when we watch Samuel. It inspires us even now. That energy is so infectious.

Networking is important. You need that injection of positivity and people who you can bounce ideas off.
Samuel Leeds' verdict
"You don't have to have lots of money to start with. You need to be able to pull in other people's money which is what accelerated Lee's route to wealth.
"And what a best gift that is to be able, like Lee and Jo have done, to give your kids the benefit of your personal development, education and knowledge. I can't wait till my son is 16, and I can say to him: I'm not going to give you any money, but I'll help you."

Share this video: https://youtu.be/PaVKj-buasA
🎥 How to build a property portfolio from scratch in 7 DAYS: https://youtu.be/RWEkj1y8XKs
📖 My favourite book: https://amzn.to/39VcYLa
❓ Have a question about property? Join my Property Facebook Group: https://www.facebook.com/groups/77861…
🗣️FOLLOW ME ON SOCIAL MEDIA:
Instagram: https://www.instagram.com/samuelleeds…
Facebook Group: https://www.facebook.com/groups/77861…
Facebook Page: https://www.facebook.com/OfficialSamu…
Twitter: https://twitter.com/samuel_leeds
LinkedIn: https://www.linkedin.com/in/samuel-le…