Joining Property Investors Academy on Christmas Eve was a 'cracker' of a move!
Family man Kamil Domski gave up his job as a production engineer to become a property entrepreneur just months after joining Samuel Leeds' academy on Christmas Eve. A year later, Kamil has four rent-to-rents in Coventry which are set to earn him as much, if not more, than he was making before – for only working a four to five-hour week. Looking forward to 2022, he plans to focus on more advanced strategies to fill his time as he seeks to consolidate his wealth.
Property gives Kamil choices in life
Kamil's journey in property began in 2015 when he and his wife bought a house to live in. Two years later, they pulled out some of the equity and used savings to acquire a buy-to-let property. They then saved some more money to acquire a second buy-to-let in 2020.
It was at that point that Kamil realised it would take a long time to build a portfolio which would satisfy their goal of generating a decent cashflow.
"I started thinking there must be a quick way of getting financially free. Buy-to-lets are great but it takes time to save a deposit and then buy another house and set it up and so on. This was why I came across Samuel's videos and realised there were different strategies which I wanted to explore."
He decided to try renting out HMOs and paid to do some training with Property Investors. It left him hungry to gain more knowledge. So, he enrolled on the academy to increase his knowledge, as well as network and meet other investors.
At the time, the 34-year-old father-of-one was earning around £2,000 a month as a production engineer in the aerospace industry. Despite this, he yearned for change.
"It was a very good job. I started as a quality inspector and went to college in the meantime. I progressed my way through the company and that was great. But that wasn't taking me to where I wanted to be.
"My dream is not to have to work. I want to have a choice rather than the duty to go somewhere and do something for somebody else," Kamil explains.
Nevertheless, with a five-year-old son to look after, it was a big step to leave his job. However, his wife supported him in his decision.
"Massive gratitude goes to my wife because I wouldn't have been able to achieve this without her. My wife is working part time but also running her own business. We worked out we had enough income from my wife's business to cover our living expenses and I could focus on this business full time. I gave myself about six months to see what the result would be."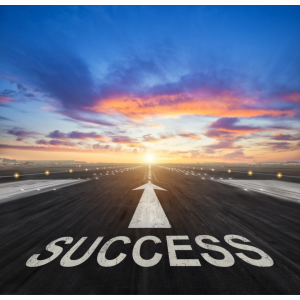 Success comes from following the process
Kamil initially tried his hand at deal selling while he was still working but found that with his other commitments it was too time-consuming having to make calls and visit estate agents. So, he switched to concentrating on securing a rent-to-rent deal which would be less active.
Kamil wasted no time, conscious that he had set himself a deadline of six months to succeed. Even before leaving his job, while serving his notice period, he already had his first deal in the pipeline. But then he hit a snag. Two days before he picked up the keys to the property the landlord contacted him to say that his lender did not allow sub-letting.
It was July 2021 and Kamil was about to leave his employment with no deals on the table. So, he started from scratch to find another rent-to-rent agreement, following the process he had been taught on the academy.
"I was ringing and sending messages and religiously doing that every single day. My wife was laughing because I was getting up in the morning, doing my daily routine and dressing up like I was going to work in a shirt and sitting by the desk. I was taking it that this was my full-time time job right now. So, if I treated it seriously it would pay off."
Kamil had so many 'no's,' he lost count of them, but says it felt like a least 100 rejections before he finally got a 'yes' on a property in August this year.
"Most of the time it was, I'm sorry we don't do that, or the figure is not satisfactory, or we do that ourselves. 
"I understand that was part of the process – go for no. Samuel says that in the training. I was going for that no because I knew every single no was taking me closer to that yes."
Whilst Kamil felt disappointed that his first deal fell through, he learnt a valuable lesson. He now points out to landlords that it is their contractual responsibility to check if there are any restrictions on renting out the property.
He also sends the owner his terms and conditions before any agreement is signed between them.
"I say read it and have a think about it because it's going to be binding for three to five years so it's very important that you understand what you're signing. Make sure you're OK with it and I am OK with it, and this is where we can make a business together."
Kamil pays a fixed monthly rent through his management company to the owners of the four rent-to-HMOs he controls and takes care of the properties with his maintenance team. In exchange, he is allowed to rent out the accommodation at a higher rate to give him a profit.
"I've got 21 rooms and 19 are already occupied. I'm hoping by Christmas all my rooms will be fully occupied and will give me a complete replacement of my salary, plus a couple of hundred more probably."
He adds: "My minimum goal is to achieve £500 from a rent-to-rent deal. This is something Samuel teaches. I remember that from the Rent-to-Rent Intensive. I'm trying to be conservative with my numbers as well as calculating the bills. I prefer to make more money accidentally than less money because I didn't take that into account in the first place. That's my absolute minimum."
Kamil paid a deposit of £1,700 to get the keys to his first property but it was in such an immaculate condition that he didn't have to spend any money on improving it. 
The house was being managed on behalf of the landlord by someone who had other properties and was happy to pass this one to him. 
"It was in such great condition that I didn't have to pay a single penny to refurb the property. I wanted to have it as my first one. That was like my little pearl. 
With his latest deal, he avoided paying anything upfront to the landlord until the first tenant moved in.
"I was meant to pick up the keys three weeks earlier. Unfortunately, the jobs which needed to be done on the property weren't finished. The landlord said he was happy for me to have the keys so I could set up some viewings. However, we wouldn't be able to move in tenants until a certain time because there was still snagging (checks on building work) going on.
"I said how about I pay you when I move in my first tenant? We both thought that was fair."
'You don't just sit there – you make live calls while training' 
Students who sign up for the year-long Property Investors Academy programme are encouraged to make live calls so that they learn through doing.
Kamil says he loves that aspect of the training.
"It's not just about sitting there for two or three days listening to your mentors. It's all about seeing how they do it live. Then you do it yourself. There were people in the room on the day saying they'd got viewings and deals booked. It was absolutely incredible. If you have a room full of 60 people and all of them are sharing something, then you're absorbing it. That's the beauty of the academy and the live events because it becomes part of you as well."
All the other people in his group on the Property Investors Academy have also gone on to secure deals and become financially free.
"It's normal," says Kamil. "People who pay that much money commit to something. That's why this room is full of people who want to get to something and that's the beautiful thing.
"Even if you wanted to be lazy, it's impossible because they infect you with their activeness and you want to become the same."
Kamil estimates that once his properties are fully tenanted, he will spend on average four to five hours a week on inspections, safety checks and admin. This will free him up to move onto the next phase of his business which is to take on house flips and buy, refurbish, refinance projects. He also wants to build a portfolio of properties which he owns.
His wife is 'super happy' with what he has achieved so far.
"Every morning we wake up and say let's go for more. So, we motivate ourselves. She's also running her own business. We try to keep the mindset very positive. I think we're getting better and better at it."
Kamil adds: "The reason I went into property is my family. I want them to be financially free and have choice."
Samuel's charity work in Africa has also inspired him to help others in future once he no longer needs to worry about his cashflow.
"When you're starting to think about doing something bigger in your life, don't just think about yourself. Think about others. One change in your life can make so many changes in other people's lives. That's what I believe should be a driving force for many other people."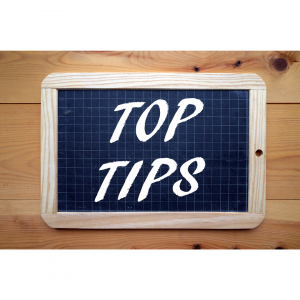 Kamil's tips
Training is a must. You can't pretend you're a super pro rent-to-renter without taking the training.
Training will give you a lot of knowledge but if you're not prepared to change your mindset and believe in yourself that training will be in vain.
Think if others can do it I can as well. 
Establish a daily routine. I listen to motivational speeches so that I set my day on the right path.
Surround yourself with people who are successful and doing what you're doing. Joining the Property Investors Academy helps you do that. I'm in touch every day with people I can brainstorm with.
Celebrate every little thing you achieve in life.