Pals who joined Property Investors Academy are making 'crazy money'!!
Young deal sourcers Ollie Clarke and Jamie Mcdonald are proving to be quite a force in the world of property. Ollie, a strongman champion, and his childhood friend Jamie have only been in Samuel Leeds' academy for a few months but already they are making around £15,000 a month. They call themselves The Property Guys and specialise in selling buy, refurbish, refinance opportunities to investors. Recently, the business partners took on their first bespoke clients and are now looking to do their own projects as well.
'Deal sourcing earns you good money – fast'
Ollie, 21, and Jamie, 20, have known each other since they were five. They went to the same school and as they grew older began looking at how they could make money together.
It was Ollie who started watching Samuel's YouTube channel when he was still a teenager. He kept saying to Jamie they had to get into property and urged him to watch the videos. Soon, they were both hooked and became convinced that this was where their future lay.
Ollie learnt about the Property Investors Academy and drew up a plan of what they were going to do to achieve their dream of becoming wealthy entrepreneurs. 
Fresh out of sixth form, they began saving to afford the academy fee. Jamie had a job as a painter and also worked in a gym, while Ollie was a personal trainer. He also has an online coaching company and takes part regularly in strongman competitions. 
It was a busy schedule. Jamie was working seven days a week, but the effort they put in paid off. After two years they went along to a Discovery Day at their mentor's house and enrolled on the academy at the event.
Two months into the programme, Jamie gave up his painting job to become a deal sourcer and Ollie is full-time too now.
Jamie says they chose to package and sell property investment opportunities because it seemed so lucrative.
"There's so much opportunity to make a lot of money and it's fast as well. There are a lot of strategies in property that are long-term wealth builders, but they take time. Deal selling was the quickest."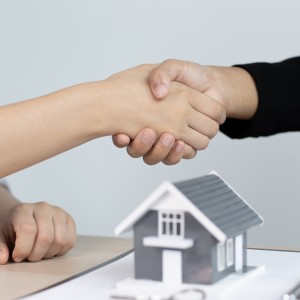 Explaining the strategy, he adds: "Deal sourcing is finding an investment deal for an investor, packaging it up, getting an offer accepted and passing it on for a fee for ourselves."
Ollie says the difference between a successful deal sourcer and someone who just watches a few videos and has a go at it is education and mindset.
"Some people just watch a few YouTube videos about property and try to sell deals, but they don't know how to do proper diligence. They don't really know how to sell a deal or the legal side of it."
Assuming they have invested their time and money into becoming properly trained, Jamie's advice to newcomers is to tell everyone what service they are offering.
"The first step is just telling everyone what you do. People need to know what you're doing to be successful. You can't just try to go undercover. Even if you go and have a haircut, just tell everybody what you do. You don't know who you're going to meet.
"Ollie met someone the other day at Tesco and got chatting to them. Now we're speaking to them properly about it. It's just having that conversation with someone. You don't know what they could bring to you."
This is something they have learnt from being on the Property Investors Academy. Telling the world what they do for a living could give them a vital lead. It could put them in touch with someone who wants to invest some money or has a house to sell.
Jamie and Ollie have also come to understand the importance of building their brand, so they have increased their presence on social media through TikTok, Instagram and Facebook. They have also created their own YouTube channel, called The Property Guys.
"It just came to us on the spot and we both agreed to it," says Jamie.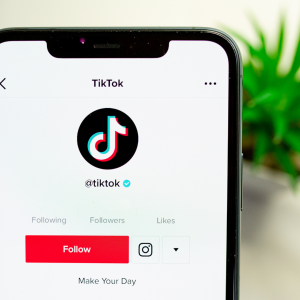 Using TikTok has already made them money.
Ollie says: "We got a message on TikTok one day. A guy's father had come down ill, so he wanted to sell one of his buy-to-lets. He asked us if we thought we'd be able to sell it. We spoke to some of our investors and managed to sell it in a couple of hours. We charged him £2,000 for that deal. It was off market."
Jamie is clear on how his role as a 'middle-man' differs from that of an estate agent.
"A deal sourcer is trying to get the lowest possible price for their investor and the estate agent is trying to get the best possible price for the seller."
If he negotiates £10,000 off the asking price that alone will justify his commission.
Jamie and Ollie's charges vary depending on the size of the deal.
"On average you're looking at one to two per cent of the house price, but it depends on the deal. If you've got a deal that could make £100,000, you might want to charge more."
For a basic deal, they expect to pick up between £3,000 and £4,000.
'Everyone wants a BRR deal right now'
The pair decided early on their niche would be in finding houses which could be done up and then refinanced to release funds for further investments. Ideally, they are looking for properties which can be turned into HMOs or serviced accommodation. This means the investor can pull out all or most of their cash to recycle and also receive a high level of rent.
"Everyone wants a BRR right now, especially a BRR to HMO or SA. Obviously, it's going to be worth so much more with a commercial valuation," says Jamie.
They target rundown properties which they can secure below market value and renovate to make them worth more. Once the work is finished, the property is then refinanced with a 75 per cent loan-to-value mortgage based on the new valuation.
"This means you can pull all the money you've put into the project back out. Essentially, you've got the property for free in a roundabout way and then you're just living off the passive income of the rent. That's why people love it."
The last deal they sold was on a three-bedroom terraced house which will be converted into a two-bed flat and a studio apartment and then rented out.
Ollie and Jamie will be overseeing the scheme after speaking to the council to obtain grants of £40,000 for the refurbishment. 
"The grants are only payable back when you go to sell it, so it was great for our investors. We are also offering project management so that they can be totally hands off," Ollie points out.
As deal sourcers, they package and present an opportunity. It is down to the investor to pay for a survey on a house and find a solicitor to do the necessary searches. Nevertheless, Ollie and Jamie will step in if problems are found which suddenly make the property less of an investment.
For example, if it was riddled with damp which had been covered up and was going to cost tens of thousands of pounds to fix, they would take steps to redress the situation.
Ollie says: "Our reputation is important, so we would just offer a replacement. We'd go out and find a like for like. Things do go wrong sometimes. That's why you have contracts. Everyone's got to be clear from the start what the expectations are.
"It's important as well that you've got the 14-day cooling off period after they've paid you, not to spend that money in case something happens and you need to give them a refund."

They are registered with the Property Ombudsman and have the required anti-money laundering measures and insurances in place to protect their customers and them.
The two friends recently posted on social media that they were earning an average of £15,000 a month from deal sourcing. Jamie says they made just over £16,000 in January and now have two bespoke clients in the West Midlands. 
"We've been working with them closely to understand their specific needs," adds Ollie. "They want deals up there and we'll be looking for properties for them. Every day we'll be in and out of agents and ringing agents.
"It's a fun life, different than from a normal office, nine-to-five job."
Jamie and Ollie are based in Essex/Hertfordshire and have had a few deals there but compared to other regions it is not as good for property and returns, they say. So, they have been casting their net further afield, not just in the West Midlands but in Wales as well. 
Manchester, Liverpool, Newcastle and Durham are also rich hunting grounds. However, the market is hot with properties being snapped up straight away. For that reason, they make an offer on a house on the same day they view it, if they are interested in it.
They have also established relationships with estate agents to get offered properties before they are advertised on sites like Rightmove.
When they're not out on the road, they work from 8am to 5pm in a room converted into a large office in Ollie's house. 
Ollie, who won the title of Under 23 UK Strongest Man in 2020, says they want to be financially free so they can do whatever they want and control how much they earn.
"I was earning £4,000 to £5,000 a month but it was constant working. I want the money from property to be able to push my strongman sport as far as I can."
Jamie says he was making £3,000 to £3,500 a month but had to work seven days a week to earn that.
He is also motivated by the desire to 'be the best' and to follow a different path than the usual one of going to university and getting a job. He has another reason for doing well.
For the past two years he has been growing his hair so that he can shave it off for the charity CALM – the Campaign Against Living Miserably – which wants to reduce the high level of suicides in the UK, particularly among men.
"Men's mental health is a big issue today. It's something a lot of people go through, and they don't speak about it. I've gone through it myself. It's harder for men to speak about it. That's why we need to bring more awareness to the problem.
"Property has certainly affected our lives positively. There's always a reason to wake up now. There's always something going on with us, a goal in mind."
Ollie and Jamie's tips
Jamie: If you're starting out as a property investor, get yourself out there. Take advantage of social media. It's such a big part of today's society. It's hard to keep up but you need to do it.
Ollie: Get the knowledge and once you've mastered everything just go out and do it.
Samuel's verdict
"Ollie and Jamie have taken the business seriously by joining the Property Investors Academy. They're on all the training programmes, the mentoring calls, sessions and the Mastermind groups. It's also good for networking. 
"Now they're earning far more than what they used to and doing what they love with opportunities to scale up and invest in projects. They're working smart, making crazy money, but even so they don't have to put their profits into their own deals. They can joint venture."

Contact Details: Instagram: @thepropertyguyss Youtube: https://www.youtube.com/channel/UCHTg…
Website: https://linktr.ee/CM_Properties
Share this video: https://youtu.be/Q9fONbRv6EY
🎥 How to build a property portfolio from scratch in 7 DAYS: https://youtu.be/RWEkj1y8XKs
📖 My favourite book: https://amzn.to/39VcYLa 
Have a question about property? Join my Property Facebook Group: https://www.facebook.com/groups/77861…
🗣️FOLLOW ME ON SOCIAL MEDIA:
Instagram: https://www.instagram.com/samuelleeds…
Facebook Group: https://www.facebook.com/groups/77861…
Facebook Page: https://www.facebook.com/OfficialSamu…
Twitter: https://twitter.com/samuel_leeds
LinkedIn: https://www.linkedin.com/in/samuel-le…
For collaboration enquires please email [email protected]
🔔 Subscribe for daily content: https://www.youtube.com/SamuelLeeds?s…