Less than a year ago Adam Hindley was suffering from anxiety following the break-up of a relationship. Now he is making just over £15,000 a month from property. After three months of repeated rejections, he clinched three rent-to-serviced accommodation deals in one week which set him on his way. He has also just sold his ninth property deal. That alone has enabled him to get back the money he spent on joining Samuel Leeds' academy.
Introductory courses give Adam a 'treasure map'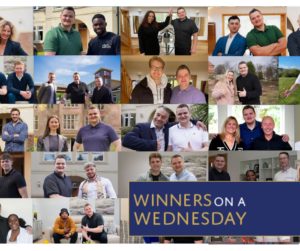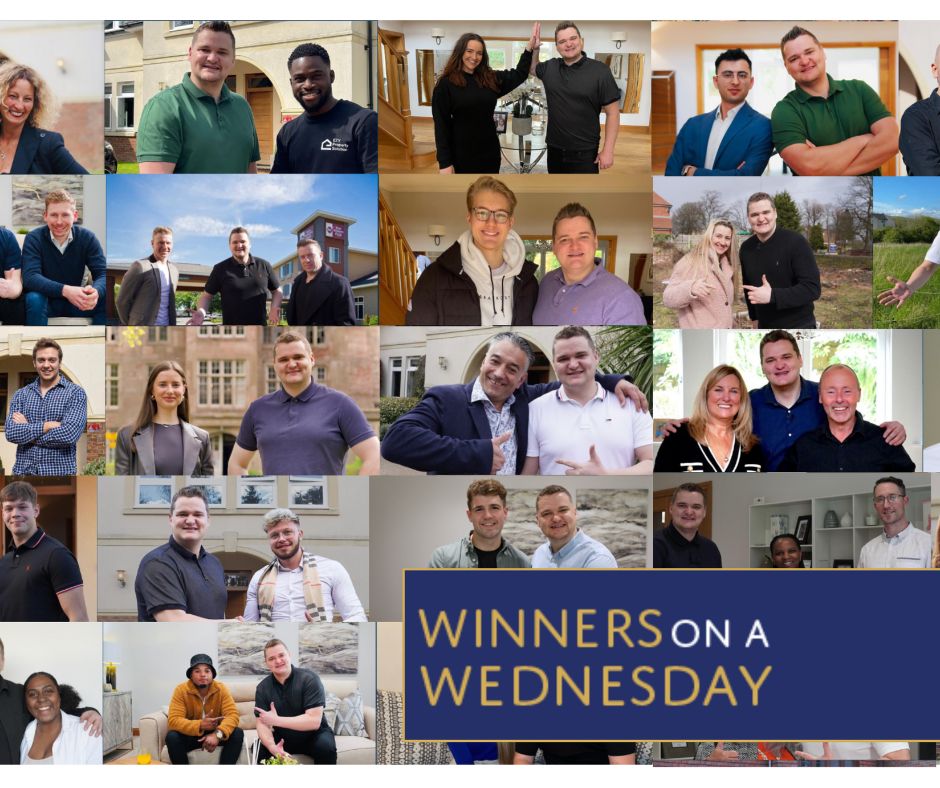 Life is treating Adam well these days, but he was beset by what he describes as crippling anxiety after breaking up with his girlfriend. They had been renting a house together and he was sure she was 'the one.' 
After the split last April, Adam, who has a degree in physiotherapy, lost not only his home, but his pet too and had to move back in with his parents. 
"I went into a dark place of not being able to do anything and just had tightness in my chest all the time," recalls Adam.
At the same time, he was trying to run a health and wellbeing business which emphasised the importance of looking after the body and mind. It made him feel like an imposter, he says, because he couldn't even manage his own mental health.
That led him to selling his shares in the business. Afterwards he felt 'completely lost.'
"I felt I'd taken a massive step back in my life. I'd moved back in with mum and dad and lost what I thought was going to be my partner for the rest of my life." 
It was his mother who came to the rescue after sending him the link to one of Samuel Leeds' YouTube videos about property.
"She knew that I'd always wanted to do more property. I'd flipped a house when my grandma passed away a few years ago. I'd renovated that house and done it to a really nice standard. We ended up making a £20,000 profit and that just opened my eyes to the potential in this space."
Having watched the video, he came along to a Property Investors Crash Course with his mum and brother last June.
Adam says he was 'blown away' by Samuel's energy and the high-octane teaching methods. Following on from the crash course he attended a Discovery Day when delegates are given a bespoke action plan to become property entrepreneurs.
"I remember leaving that crash course and Discovery Day and just being like this is it. I've got the treasure map now and I've drawn a line exactly where I need to go. It was such an eye-opening moment."
He also joined the year-long Property Investors Academy programme and attended a course on deal selling. Adam says he avoided telling his father that he had spent £12,000 on the training because he would disapprove, but felt the cost was justified.
"I sold my business for just over £10,000. So, I had a bit of a cushion but I'm a massive believer in investing in yourself. As Samuel says, you pay for your mistakes, or you pay for your education. I wanted to make sure I was putting the money into myself because at the end of the day the best investment you're going to make is in yourself."
With access to mentoring and the training itself, he decided to go into selling property deals and concentrated on building up a list of investors. He promoted himself heavily on social media and then partnered with Dan Jones whom he met on one of the courses.
"He's my business partner throughout everything now. It's amazing the network of people you meet when you come to Samuel's courses. We got on like a house on fire."
They split all their income from property equally. This includes the revenue from their serviced accommodation business and sourcing deals. Their skills complement each other.
"I've got that background experience of marketing and social media and running a business where he's a tradesman. He fits kitchens for a living."
'Adam learns to avoid certain trigger words in pitches'
Whilst Adam is now successful, his belief in himself was tested in the beginning. It was the support of the academy which helped him when he couldn't get a deal. A weekly Mastermind Zoom call when students can get advice and bounce ideas off each other spurred him on.
"A lot of other people who joined the academy at the same time as me are on the Mastermind every week and you're surrounded by people who are winning and constantly getting deals. It just lit this fire in my belly. I had to get something over the line." 
Like buses that all seem to come at once, the deals arrived together when Adam eventually got his break after months of ringing up landlords trying to secure a rent-to-rent agreement.
"Monday morning, I got the keys to one deal. Then Monday afternoon I got the keys to another deal and then on Friday of that same week I got the keys to another deal. It was like all this work over three months just compounded into me getting three rent-to-serviced accommodations in one week."
Adam says he used all the 'no's' he had received as a step to a 'yes' by perfecting his pitch. He discovered certain 'trigger' words prompted a negative response when calling landlords and agents found through sites like Gumtree, Facebook Marketplace and OpenRent.
"I'd lose one viewing on the fact I mentioned Airbnb and they didn't like it. Then I'd mention company let with another one and that was a trigger word they didn't like. You've got to learn about what works and doesn't."
Gradually he built up a script which resulted in him landing a succession of deals. One negotiation particularly tested his sales ability. He sold the idea of rent-to-rent to a landlord after messaging him on OpenRent. Straightaway he called Adam and invited him to view his property. 
Adam found out the owner was 93, which was 'crazy' in itself. But then the landlord asked him to explain the concept to his granddaughter so that she understood it in case he passed away at any point. When Adam turned up, he also had to pitch it to her partner.
Students on the academy are taught how to respond to queries about rent-to-rent through role playing with their tutors. It prepared Adam for the barrage of questions which were fired at him. 
He was asked, for example, whether the property would be advertised on Airbnb. Adam replied that they get a lot of business from their direct booking website. However, when there is a low uptake, they use online travel agencies like Airbnb to market their properties. 
Landlords frequently enquire as to who will be living in the property. Adam's response to this is that his company leases it and is effectively the tenant, paying the owner a monthly rent. This allows his business to then rent out the place on a nightly basis, in his case to contractors, healthcare professionals and people who need short-term accommodation.
If asked whether this amounts to sub-letting, he points out that it would be illegal if he was the tenant, but the contract would be similar to one used by a big hotel to lease a building. In this scenario a company is allowed to offer short-term stays.
There is the added benefit that if he fails to pay the rent, the owner can remove him and put another tenant in. His agreements typically include the stipulation that a new tenant can be brought in if the payment is not made in seven days – whereas in a normal tenancy, the occupier of the property has far more rights.
Adam will also supply references from landlords he has worked with previously and has the advantage of being able to say he has been trained by Samuel Leeds and his coaches.
Being dyslexic is no hurdle to success
Investors financed three of the six serviced accommodations managed by Adam's company. 
"I'm taking a management fee but it's their property. They've also paid me a sourcing fee of £3,000 for finding it."
He and his business partner own the other three which Adam sourced as well. Each one is making between £1,000 and £1,500 a month, he says. 
The possibility that his bookings might dry up in a bad year or in the low season is not something that concerns him.
"Even though my business is furnished accommodation I don't market it as an SA management company. It is the hub for contractor stays around the north of England. I market that to contractors, relocators and NHS locum staff. I'm creating a brand around it."
Targeting mainly direct bookings has enabled his company to maximise its profits because there are no fees to pay to agencies like Airbnb and booking.com
The first property which he took on was a two-bedroom duplex apartment in Liverpool. The monthly rent to the landlord is £1,200 and it is turning over slightly more than £3,000 per month. 
"After bills and everything, that's profiting £700 to £1,000 over the three months it's been live."
He adds: "You've got to have that dedication. This is where the academy, the mentoring and surrounding myself with the right people really helped me because when you get a no and you're not used to getting no's, it is demotivating."
Adam was accustomed to being told 'no' which also helped. He is dyslexic and it took him five attempts to gain a GCSE in English to enable him to go to university. Then, when he got there, his tutor told him he might be unable to achieve the grade he wanted. Despite that, Adam gained a 2:1 degree.
That same drive was in evidence with his property dealings. It is only in the last eight weeks, he says, that he has really started making a profit and the business is 'flying.'
The potential in real estate was obvious to him from the start. Adam worked for five years as a physiotherapist but was aware there was a limit to what he could earn. He was the 'asset,' whereas now it is property.
"You can scale that. You can have one, two, six, 12, 20 – it doesn't matter. Each time one of them is making you money."
As well as providing him with essential support, the Property Investors Academy has also given him business. Seven of the nine deals he has sold have been to fellow students. Another member wants to give him £50,000 for a joint venture if he pitches the right idea to him.
"It's the beauty of building up a reputation and relationships with people. When you're part of this network there's almost an extra level of trust. When you're in the academy people have faith in doing business with you."
Apart from building on his success and looking at taking on buy, refurbish, refinance projects, his 'higher purpose' is to inspire other people to become financially literate. He has already started helping out at Property Investors events voluntarily. 
When Adam went to the crash course and there were people saying they were earning as much as £15,000 a month, he didn't believe it. Now he is at pains to emphasise it is possible.
"I honestly believe if you put your mind to it and you discipline your disappointments with the no's and you thrive in your wins, you really can achieve this."
Adam's tips
Get the training and put yourself out there. You need to connect with people personally before you do business, especially when you're trying to raise finance.
Whatever you've done in your life you have skills which you can use in property.
Samuel Leeds' verdict
"Adam is massively inspirational. I can't wait to continue working with him to help him go from strength to strength."
? Available Now – 'Property Millionaire The Board Game' – can you become a property millionaire? https://www.samuelleeds.com/property-millionaire-board-game/ 
? My #1 best selling book is available: School Drop Out to Multi-Millionaire: A Copy and Paste Guide to Getting Seriously Rich 
? How to build a property portfolio from scratch in 7 DAYS: https://youtu.be/RWEkj1y8XKs
❓Have a question about property? Join my Property Facebook Group: https://www.facebook.com/groups/
?️FOLLOW ME ON SOCIAL MEDIA:
Instagram: https://www.instagram.com/samuelleedsofficial
Facebook Group: https://www.facebook.com/groups/
Facebook Page: https://www.facebook.com/OfficialSamuelLeeds
Twitter: https://twitter.com/samuel_leeds
YouTube: https://www.youtube.com/c/SamuelLeeds