Property Investors Academy student gets her money back in a fortnight from selling deals!!
Samuel Leeds describes his student Naomi Bui as a big thinker – and she has certainly been juggling some big numbers lately. Only two months after joining the Property Investors Academy Naomi says she has made around £30,000 from selling deals – including £15,000 from just one transaction which more than paid for her training. Naomi, who runs an estate agency in London and several other successful businesses, is also involved in a joint venture, with a predicted £1.4m pay-off. On top of this she has another money-spinner beckoning in Brighton.
Naomi's birthday wish to meet Samuel Leeds comes true
Naomi comes from a family of entrepreneurs. Her parents run a business in Vietnam where she was born, and her grandparents were also in business. She herself started out at 18, renting out other people's properties in Singapore to cover her rent and university course.
When Naomi eventually left Singapore to live with her husband in the UK in 2011, she had amassed a portfolio of 30 rent-to-rents which she generously handed over to a friend. 
Starting from scratch, she again used the strategy to make some money while studying for a master's degree in entrepreneurship. She took on two rent-to-rents, which gave her valuable experience of the market over here. Later she gave them up to focus on her studies.
"My husband said study and focus on one thing, so I finished my master's and I started with other businesses to earn money and then put it in property,' explains Naomi who realised this would give her not only a passive income but also capital appreciation.
The mother-of-one bought her first property with a mortgage for £385,000, recognising this made more sense than renting where they lived. 
She also bought a franchise in an estate agency business called RE/MAX and started helping to find houses for parents of overseas students coming to study in the UK.
"I got a lot of parents of students from Vietnam, Thailand, Hong Kong and Dubai, wanting to buy houses," recalls Naomi.
Then, as the business flourished, she began to attract investors who wanted her help to buy below market value properties in good locations which would give them a steady cashflow. 
She has now sold the franchise in India, the Philippines, Thailand and ten provinces of Vietnam, where she hopes to introduce it nationwide and ultimately globally. Alongside this activity, she also has an accountancy and restaurant/takeaway business. 
It was against this background that Naomi came along to a Property Investors Crash Course after watching Samuel Leeds' popular YouTube videos and being impressed by him.
The date of the course – September 17, 2021 – is etched in her memory as it was her birthday.
"My father said to me, 'what do you want for your birthday.' I said I want to go to the crash course and meet Samuel Leeds." 
Naomi got her wish, meeting Samuel and getting on with him instantly.
"It changed my life, even though I had got experience [of property]. I liked Samuel's energy and it was positive. I knew it was for me and said I want to buy the whole programme. I didn't even know it was called the academy. I wanted to get in because I think we share the same character of wanting to act on things."
She adds: "A lot of people, even my clients, said to me why go to the crash course and the academy because you've done everything before. I said everything has changed, even with buy, refurbish, refinance. I love this strategy. Not everyone knows about it."
Naomi invested £11,995 to join the Property Investors Academy which enables students to gain an in-depth knowledge of different investment strategies. Members also benefit from mentorship, a Mastermind forum and opportunities to network.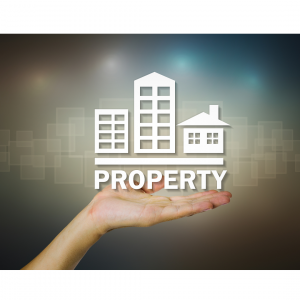 The entrepreneur says she made her money back in the first two weeks after learning about finding and selling properties to investors.
"After the first two days I sold a small deal for £2,000. Then I sold a big deal, which was actually two properties, for £15,000."
She is also in the throes of buying a property herself in Brighton for £790,000. The house has seven rooms with planning permission to create another two.
"I will spend about £7,000 doing it up and then run it as a serviced accommodation business. I've already got another SA there which got 95 per cent occupancy last year, right up to lockdown."
The gross turnover of her existing furnished accommodation in Brighton is £25,000 a month, out of which the net margin is £8,000. She estimates her new SA property will have an even higher turnover of around £28,000 per month.
Naomi plans to refinance the mortgage which will allow her to pull out money to reinvest in another project. Once the property has been improved and extended, she believes the end value will be £950,000, leaving her with a profit of £140,000 after costs from just this one deal.
At the same time the entrepreneur has teamed up with a joint venture partner to take on a commercial scheme in central London. The plan is to buy a building and add another storey to it to maximise their return on investment.
She anticipates the profit on that one will be £1.4m which she will split with her partner. 
Whilst this project will take time to come to fruition, her deal sourcing has given her a 'quick pound.' 
Learning how to package and sell deals has also helped her attract new investors.
"Now I know what exactly the strategy is and the correct formula. It's clearer for my investor and they love it."
She adds: "I always tell the investor to view the property and focus on the formula. It's never about feeling because they're not going to live there."
Some of her investors have been doing business with her for ten years, she says, and know how she works. Her approach to sourcing deals, however, differs from when she is working in her capacity as an estate agent.
"I have to teach my customer how to buy the deal. I ask them what profit they want to make, where they want to buy and how much money they've got. They have to pay first and after that 100 per cent my team works for them finding a deal until they're happy with that. It's not the estate agent way where someone buys a house and then pays you." 
'Academy provides strong support and friendship'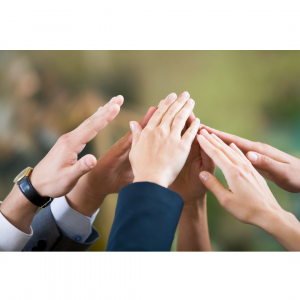 A strong work ethic and dedication has got Naomi where she is today. She will often work into the early hours of the morning to serve her clientele.
"I work till 4am if I've still got a job to do. With all my businesses I'm the only one to know from start to end what is happening with my customer. With my clients from Vietnam and other countries, I'm helping them to buy a house and settle in the UK. I follow it right through."
The academy, Naomi points out, has been a constant source of support to her, with mentors who have given her valuable advice. She has also made friends who support and motivate each other.
"It's a place where we can trust each other and do business."
Recently Naomi challenged herself to secure a rent-to-rent deal again to apply what Samuel had taught her. She found it tough going, receiving several rejections before she got a 'yes.'
She achieved her goal after turning to her mentor for help and modifying her script when speaking to landlords. Afterwards she sold the deal because she didn't have time to manage it herself.
When she started out Naomi worried about her image, being a foreigner and English not being her first language but slowly came round to the view that this was no barrier.
"You can be a property investor and not born in the UK. The chance is there for everyone."
The UK is the best country in the world to invest in and London the best city, she believes, based on her experience, although she is now casting her net outside the capital.
Over the next two years Naomi intends to focus on taking on more buy, refurbish, refinance projects as she seeks to capitalise on what she has learnt so far.
"Samuel was the right person to meet at the right time. I'm looking forward to working with him and everyone else in the academy to build up my portfolio."
Naomi's tips
Everything is about action. You have to think and do it. When you do it, focus and see it through to the end.
When you meet positive, successful people, everything will come to you.
Always be transparent and clear. Sometimes people don't like you to be direct with them, but it's always the best way. When I'm direct, slowly they love me more.
Learn to say no sometimes. I always qualify my customers. I don't serve everyone because I don't have time for everything.
Practice. The more you do that, the more confident you get.
Ninety-five per cent of my customers come from referrals. That's so important because people trust you then. In the last two days, an investor referred me a customer who is moving from New York to London and wants to buy a £50m penthouse.
With a rent-to-rent agreement, never think of it as the landlord giving you the chance. You are guaranteeing them a rent and you take care of their property. I do due diligence and ask myself if it is worth it or not. It has to be fair. No one works for free. This is the way I'm helping them. It's a win-win.

Share this video: https://youtu.be/0KTRseoRvCw
🎥 How to build a property portfolio from scratch in 7 DAYS: https://youtu.be/RWEkj1y8XKs
📖 My favourite book: https://amzn.to/39VcYLa
❓ Have a question about property? Join my Property Facebook Group: https://www.facebook.com/groups/77861…
🗣️FOLLOW ME ON SOCIAL MEDIA:
nstagram: https://www.instagram.com/samuelleeds…
Facebook Group: https://www.facebook.com/groups/77861…
Facebook Page: https://www.facebook.com/OfficialSamu…
Twitter: https://twitter.com/samuel_leeds
LinkedIn: https://www.linkedin.com/in/samuel-le…
For collaboration enquires please email [email protected]
🔔 Subscribe for daily content: https://www.youtube.com/SamuelLeeds?s…