Property Investors Academy students are already raking in £4.5K a month..
Business partners Jack Piggott and Damian Sikora are flying in property after getting together on Samuel Leeds' academy just six months ago. Damian and Jack found their first rent-to-serviced accommodation deal in a fortnight and have since taken on more properties. The average monthly profit from their portfolio amounts to £4,500 and they are about to taken on another one which will boost their income even further.
'It takes courage to step out and do it'
Damian worked as a quantity surveyor for a construction company for more than seven years before quitting his job last October when he joined the Property Investors Academy.
He met Jack on one of the courses a month later and went for a coffee afterwards.
As Damian puts it, they just 'clicked' after discovering they had the same goals and wanted to work on the same strategy.
When they met, Jack was still working for his father's business, building lorry bodies. It was a job he had done since he left school, but he detested it.
"I did that for 18 years. I hated it for the whole duration, but it was a case of not having the courage or the education to do what I wanted to do.
"I was just living for the weekend, going round in circles for too many years. It got too much in the end and I finally decided I needed to do something about it."
Property had always interested him, so he started following Samuel Leeds on Instagram. At first, he didn't take too much notice, believing wrongly that he needed lots of money to invest in properties. Then fate took a hand in his affairs.
Having decided to sign up for the Property Investors Crash Course to 'see what it was all about,' Jack discovered the next one was in a fortnight in his home town of Chelmsford.
"I thought this has got to be now or never. So, I took the plunge and haven't looked back since."
Damian enjoyed his job, but knew he wanted to pursue property full time and was prepared to take the risk of leaving his employment.
"I just wanted to put skin in the game and commit fully. I had some savings, so I knew what my goal was. I gave myself six months and said to my wife if it doesn't work out, I can go back to being employed.
"We both had that security that we could go back to our old jobs. But it still takes courage to step out and go for it," says Jack.
Rent-to-rents are spread out
Since forming their partnership in January, Damian and Jack have gone from strength to strength. They have properties in Watford and Colchester and recently took on two more in Cambridge. Damian lives 20 minutes away from the university city, while Jack is about to move there.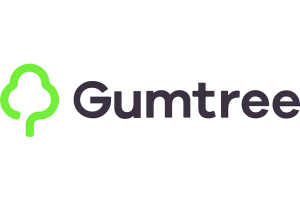 They obtained their first rent-to-rent deal direct from the landlord after finding it on Gumtree. Damian made the call when they met up for their first catch-up in a café. 
"The landlord thought I was an agent. He didn't really want to speak to me. I said no, I'm not an agent," recalls Damian. 
Having built a rapport with the landlord, he managed to arrange a viewing. As Jack was still working at the time, he went on his own to see the property. It was a three-bedroom flat with en suite facilities in Watford.
Damian explained that it would be a company let which would involve them taking control of the flat and paying the owner a guaranteed, fixed rent on a long-term contract. They would also look after the maintenance in return for being allowed to rent it out themselves.
Two days later they both viewed it and negotiated a discount on the rent. They also requested a rent-free period of three weeks. This was agreed to on the basis that it would allow them to do some light refurbishment work, including painting, which would add value to the property. Just over a week later the pair picked up the keys.
Their training had taught them to even look on Gumtree for deals.
"Everything is from Samuel. We've been taught very well on the academy. We go to live trainings," says Damian.
They pay £1,250 a month for the flat and rent it out as furnished accommodation for short stays.
"Turnover for this property is £4,000 [per month]. It's 80 per cent occupancy. It's in a good location with lots of contractors coming in. You've got Warner Bros studios there. So, it's buzzing," says Damian.
"We've explained the strategy to the landlord. They knew we were going to put it on Airbnb."
"The landlord is 83 years old now, so he's very happy just getting his rent. When he gets the chance, he wants to go back to Thailand and just live his best life," explains Jack. 
There is no head lease restriction, he adds, because the landlord owns the building which includes three flats above a beauty salon and a florist. The owner lives next door to the one Jack and Damian are renting. There is another one downstairs which is being renovated. As soon as the work is finished, they expect to take on that one too.
Damian says they are left on average with a profit of £1,500 to £1,700 a month after their expenses. They couldn't believe it when they started seeing the money coming in.
During one of the weekly Mastermind calls with a Property Investors mentor, they were advised to list the apartment on Airbnb and booking.com before they finished doing it up.
Jack says: "They left a bit of furniture in there temporarily. So, I staged it the best I could. I took photos and we got a booking for a whole month. That was a very good tip. For our first rent-to-rent it was perfect because we also didn't pay a deposit."
Had they waited until the work was completed to list it, they would have lost money. 
Jack and Damian repeated the process on a property in Cambridge and were rewarded again with a 30-day booking.
They have a clause in the contract which states the landlord must give them three months' rent if he wants his property back.
Jack believes it is essential to have the right contract in place to cover them for such eventualities.
"It's a big part having a legally binding contract which we are provided with on the academy." 
Damian and Jack have a template which they use for their rent-to-rent agreements.
Jack had a mobile bar business, alongside his job, which he sold in February to give himself a cushion while they were building an income.
It was through Gumtree again that Jack and Damian secured their second rent-to-rent in Colchester with a different landlord. They both regard the free classified ads site as a powerful tool for finding leads and contact numbers for landlords.
Jack says people who don't want agents list their properties on Gumtree which makes them more approachable and open to ideas than if they went through the traditional channels.
The process of becoming compliant and regulated in the industry is straightforward in his experience.
"Once you've got that knowledge, you've set up a company and got insurances in place, which covers you and what you do, then you can go ahead with finding deals. You also need the right contracts.
"After all our expenses and utilities, landlord fees and insurance, we're averaging about £4,500 a month over the properties we've got.
"We've also managed to build a rapport with a letting agent because our third property is from a letting agent. I believe because they liked what we did they're going to give us some more," Damian says.
"Sometimes that one relationship with an agent is all you need," Jack points out.
One of their biggest challenges has been finding reliable cleaners. Jack says the fact their properties are spread out and the nature of the work makes it more difficult to hire people. 
"We've had a couple who've said we need more of a maid service. It's the making of the beds. It's not an average cleaning job and you need them to look out for any maintenance issues."
They also expect high standards of cleanliness to give them the profits they are aiming for.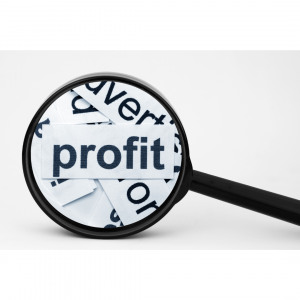 Jack and Damian are thorough when it comes to assessing whether a property is going to work as an SA. They approach hotels as part of their research to find out if the area is active commercially with contractors needing accommodation. Then they crunch the numbers to see if they can make money from it.  
They have walked away from deals when the rent was too high to give them an adequate return. This led to a lean period of three months.
A strong work ethic, however, has kept them going. Getting in contact with landlords directly also helped them because they were not asked for references in the case of their first two properties. 
"I agree with Samuel who says the first deal is the hardest because once you've got that one you can use it as a reference. That's what we did with our accommodation in Cambridge," says Damian.
The entrepreneurs have invested thousands of pounds in their training to learn how to structure deals and systemise their business, confident they will be able to pay themselves back within a year. 
They acknowledge that Samuel has played a crucial part in their success.
Damian says: "It's been amazing working with Samuel for the last six months. He is straight to the point. He tells us what to do. And he always comes back to us with very useful advice when we text him."
Jack registered for the Property Investors Academy on the second day of the four-day Deal Selling Mastermind programme. 
"I knew if I wanted to pursue my property journey it was the right place to be."
Being in the academy environment and listening to other students talking about their struggles and successes has proved invaluable.
Jack says his biggest reason for swapping careers was to have the freedom to do what he wants.
"My dad has sacrificed a lot of family time in his business. One Christmas he said to me his biggest regret was he didn't spend enough time with us as kids. I don't ever want to be in that position if I'm fortunate enough to have a family."
Damian's family also motivates him – that and the freedom to be his own boss and travel the world. He also feels he is constantly improving and learning something new every day.
Then there is the fishing trip which they have promised themselves but have been too busy to go on so far.
"We keep saying we're going to have a day off work and do some fishing. The lake will be in the back garden one day. That make it easier," says Jack with a smile.
Damian and Jack's tips
Damian: Get educated and take action. Surround yourself with like-minded people and get a network. Being compliant is also very important.
Have this determination. Never stop. No matter what, there's a way to go round it.
Jack: You need a burning desire to succeed. Immerse yourself in the right environment and speak to people who are achieving what you want to achieve.
Samuel Leeds' verdict
"Jack and Damian have really dominated in the rent-to-rent space. I have huge admiration for them and am proud of what they've done.
"There are people who come on my Winners on a Wednesday YouTube show who have only ever had one yes and that's from a letting agent. Then they're financially free. With their first deal alone, Damian and Jack's profit is a full-time salary for a lot of people."
Share this video: https://youtu.be/oJppMdTmBKw
🎥 How to build a property portfolio from scratch in 7 DAYS: https://youtu.be/RWEkj1y8XKs
📖 My favourite book: https://amzn.to/39VcYLa
 Have a question about property? Join my Property Facebook Group: https://www.facebook.com/groups/77861…
🗣️FOLLOW ME ON SOCIAL MEDIA:
Instagram: https://www.instagram.com/samuelleeds…
Facebook Group: https://www.facebook.com/groups/77861…
Facebook Page: https://www.facebook.com/OfficialSamu…
Twitter: https://twitter.com/samuel_leeds
LinkedIn: https://www.linkedin.com/in/samuel-le…