Property pair financially free through rent-to-serviced accommodation model!
Liverpool-based husband and wife team, Ibby and Huslen Rahman, are making thousands of pounds a month from renting out landlords' properties as serviced accommodation. After joining Samuel Leeds' Academy, they also began selling deals and have now made more than £10,000 in just a few months. Yet at first the couple had doubts about joining up, believing it was too good to be true that you could make money in this way.  
"We came to the crash course three times'
It was mother-of-two Huslen who insisted she and her husband go along to a Property Investors Crash Course at the end of 2019. They had both been watching Samuel Leeds' YouTube videos, but Ibby was reluctant to go. 
"I said it was in London and we hadn't got the time, but Huslen said, 'No, we're going," Ibby recalls.
Whilst they enjoyed the crash course, they initially decided not to sign up for further training.
"We were telling ourselves we hadn't got the money, when we did and really wanted it, but a poor mentality was still holding us back," says Ibby.
Huslen worried that the creative property investment strategies which they were hearing about sounded unbelievable.
"When Samuel Leeds spoke at the course about selling deals and controlling properties, we were like, really? We kept thinking it was too good to be true."
Despite their reservations, they were both impressed by the crash course and returned twice to soak up the atmosphere.
"We just loved the energy that we got from the events and Samuel," explains Huslen.
Having picked up tips from attending the free crash courses and studying the videos, Ibby and Huslen managed to secure a lease option agreement. However, they pulled out because they were still unsure of their ground.
Around this time, Ibby was working for a sports company and Huslen was a full-time mum with a one and two-year-old to look after. Huslen, particularly, felt the need to get out of the house and earn some money for the family.
"I went through a really low stage. I couldn't be a stay-at-home mum. I know people love that but I couldn't."
Property, she says, helped her climb out of this trough. 
"One day I thought I'm waiting for Ibby to make money and to become rich and I just said to myself, do you know what I'm going to be that rich person."
It was that powerful motive which drove her on to become successful in business after she and her husband also attended a course about unlocking personal potential. Later on, they found a rent-to-rent property to take on, but the months rolled by and it failed to perform well. 
Finally Ibby enrolled on the Property Investors' Deal Sourcing Mastery course, while Huslen stayed with their children in a hotel five minutes away from the venue.
"That was a big turning point for me," he says. "The energy was amazing, and I learnt so many new things."
Ibby then decided joining the Property Investors Academy would enable them to progress and give them both the lifestyle they craved. 
"I had some money in cryptocurrency. I thought even if I do well in that, I'm still going to be working and not having enough time, but if I invest it into skills and trying to give myself more free time I'm going to be in a completely different situation.
"I wanted the potential to grow a lot further. So, for me it was 100 per cent worth it. We'd got the right people around us and nothing was going to stop us now."
First rent-to-HMO is a nine-bed property
Nurtured by the Property Investors Academy, Huslen and Ibby drew up a plan of what they wanted to achieve. From the outset they adopted a business approach based on how they could be of help to someone, whether that was an estate agent or a cleaner.
Ibby says: "We started ringing landlords and saying, I see you've got a spare room, I can find a tenant for you. Give me two weeks' rent but I'll find them for you. And Huslen would go in there to dress the room and market it a lot better and she'd find a tenant."
"That was the point where I realised we could provide value and get paid for it," adds Huslen.  
Ibby points out that people make assumptions about where a bad area is and will not invest in it, but his experience in Liverpool has shown him to steer clear of preconceived ideas.
"I learnt to go on facts rather than assumptions because in some of these areas where we were finding tenants there was actually good demand. 
"For HMOs you've got to find out the supply and demand in all of the postcodes of the city to see which areas get tenants really fast and where you can easily fill the rooms." 
With their confidence riding high, one of the landlords Huslen was working with, offered them the opportunity to manage one of his rental properties. It was a nine-bed, licensed rent-to-HMO in Liverpool which had been faring badly during the pandemic.
The couple jumped at the chance, even though there were only two tenants when they took it on from the landlord, who was too busy to run it himself.
Huslen admits they struggled for the first two months to fill the accommodation. So, she dressed the rooms, bringing in new bedding including 'nice' pillows. The tactic worked.
"We pay this landlord £1,750 a month and make a profit of £1,000 a month," she says.
In keeping with their business practice of adding value, they let the tenant keep the bedding.
Huslen says: "I know some people take it back after the tenants have signed the contract but we add value to them. We also give them a welcome pack, shampoos toiletries and fruit – we're healthy landlords."
They advertise their rooms on Airbnb and Facebook, and also produce leaflets to promote them.
"On Airbnb, we'll have a room which we'll list with a minimum stay of 60 days. What usually happens is that we'll get international students or people moving from different countries. For example, we've got one guy from Uzbekistan coming over to Liverpool to work in a hospital," says Ibby.
They charge £350 to £550 a month per room, increasing the rent by a small amount each time a tenant leaves to keep up with price rises. They also make sure they stay proactive with their marketing.
Huslen says: "We contact international people because it's hard for them to come to a new country and settle down. We help with that process, telling them what they need to do for their visa and where they can find cheap taxis."
Ibby defines managing rent-to-serviced accommodation as taking over a whole property and letting it out for short stays. The landlord could run it himself but there are so many benefits of allowing someone else to do that.
"The landlord could be losing money with letting agents, paying them a management and tenant fee every time someone moves out. They also have to do a refurbishment every time someone leaves and there are void periods.
"So, if they get someone in there doing rent-to-rent and taking it all on, it takes off all the hassle and they've got a fixed rent coming in each month. They can walk away from it. We don't have any tenants' rights as well, so it gives him that extra security. They can just kick us out. The accommodation is kept to a much higher standard too."
Ibby and Huslen have found their other rent-to-serviced accommodation properties through building a rapport with letting agents. Huslen follows her mentor Samuel's advice closely when assessing the potential profitability of a property.
"Every week whatever he says I just do it because I believe in him 100 per cent."
The couple supplement this with their own personal yardsticks which enable them to visualise whether a deal is a good one or not.
Ibby: "We call it the three M's. You need to work out whenever you go through any rent-to-rent deal what's the maximum amount of capital you want to put down. We don't want to put more than £5,000 into a deal for the furniture, first month's rent, deposit and decoration.
"The next M is the minimum amount of profit you're willing to make. For us it's £500. 
"The last one is months. We want to get our money back in under six months. If the deal doesn't stack up straight away – maybe we're not getting back our money until 10 months –
then we look at how to reduce our initial capital. Maybe we can get a grace period, or we need to get the furniture on a lease.
"We figure out a strategy to make the property work and then we use that and put it into the offer. It gives you a lot of clarity."
It is a formula which has served them well so far, judging by the average profit for the serviced apartments they control.
Huslen explains: "Samuel told us that if you have a 50 per cent occupancy rate – so you have guests only coming in for 15 days – you should still cover your costs. But with our deals we don't just break even at 50 per cent, we make a profit on that."
On one, Ibby says, the average occupancy rate is 55 per cent and they are making £1,800, while on the other one the profit is £1,200.
It was brought home to Huslen how well they were doing recently. "We were at one of Samuel's events the other day when I received a notification on my phone. It said three nights, £450. Someone had paid already, and I was like, wow I'm just making money while I'm sitting here. The things I wanted are coming true."
Ibby and Huslen have also packaged and sold four rent-to-HMO serviced accommodation deals, as well as selling ones to investors which other people have brought to them. 
Huslen is now a full-time property entrepreneur, and Ibby has got support so that he no longer needs to work. He has ambitions to be a trainer himself, while Huslen has set up a help group for mums in property on social media. From feeling stuck at home, she now wakes up excited at what the next day will bring.
She says: "Through property I've met so many amazing people. It's making me money and given me friends. I've got a different lifestyle now. I love working and I want to manage more properties."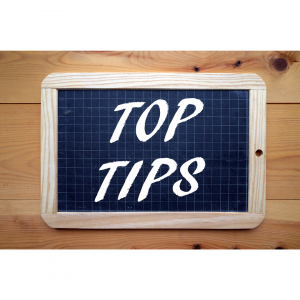 Ibby and Huslen's tips
When you call a letting agent, don't just ask them straight away if they do rent-to-rent because some of them don't understand it. You need to develop the art of conversation and it will open doors. 
Rent-to-rent isn't passive income. It's only passive for the landlord.
A lot of people look at deals and say it doesn't work, but we look how to make it work.
Samuel Leeds' verdict
"Huslen and Ibby have achieved so much in the last three or four months and they're such an asset to the academy. They give so much. In fact, in their whole business, with their tenants, landlords and agents, they're always thinking of what they can give. They deserve everything they've achieved."
Contact Details (Instagram) Huslen- @PropertyHuslen Ibby- @Propertynoodle
Share this video: https://youtu.be/uSZ-pXkpwkU
🎥 How to build a property portfolio from scratch in 7 DAYS: https://youtu.be/RWEkj1y8XKs
📖 My favourite book: https://amzn.to/39VcYLa
❓ Have a question about property? Join my Property Facebook Group: https://www.facebook.com/groups/77861…
🗣️FOLLOW ME ON SOCIAL MEDIA:
Instagram: https://www.instagram.com/samuelleeds…
Facebook Group: https://www.facebook.com/groups/77861…
Facebook Page: https://www.facebook.com/OfficialSamu…
Twitter: https://twitter.com/samuel_leeds
LinkedIn: https://www.linkedin.com/in/samuel-le…