Property solicitor Tatiana Sharposhnikova jacked in her corporate job because she didn't feel it suited her character and set up her own law firm. Then her son persuaded her to attend a Samuel Leeds crash course and she went on to sign up for advanced training. As a result, Tatiana now has a rent-to-rent business making a profit of around £4,000 a month. She is also about to launch herself into a third enterprise as a property developer.
'I joined the Property Investors Academy and things changed'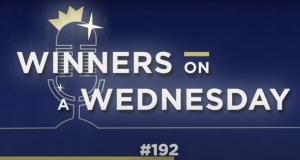 The transition from being a lawyer to becoming a businesswoman was agonisingly slow. As Tatiana explains it:
"When I started the legal practice, it was so painful and slow. I didn't have a structure. Nobody told me you need to do it this way. You need to systemise. It took me years to understand that. Every single business needs to be systemised otherwise you've just created yourself a job.
"Then I joined the academy and things changed."
Now Tatiana, who comes from Moscow, employs staff to run her law firm and controls three rent-to-rents which she estimates take up just two hours of her time each month.
Before going into property Tatiana worked for various law firms. Then after six years of being an employee she decided to go it alone. She hated the corporate environment, describing herself as 'too personable' for it.
Having identified a need for a service helping people to buy property using money earned outside the UK, she set up her own company. The problem was she knew nothing about running a business.
"All of a sudden, I went from being an employee with a pay cheque coming in every month to being a director and owner of a business, and not just any business – a legal practice. And obviously English is not my first language. So, it was very stressful.
"I had to pretty much work things out as I was doing it. I often think if I only knew then what
I know now our legal practice would have become as successful as it is now a lot earlier."
Initially, her customers were mainly Russian speaking but nowadays her clients come from all over the world. She has a 10-strong workforce, including solicitors, paralegals and finance officers who look after the operation for her.
"Particularly when I joined the academy, I realised how important it was that I needed to step out of the business because what I was doing for many years was giving myself a job.
"It sounded glamorous. I owned the business, but I was still involved too much. I was doing everything. I almost micromanaged people. Then you learn as you go along."
'I made my money back in months'
It was Tatiana's son who introduced her to Samuel Leeds and booked her on one of his crash courses. She started watching his videos but cancelled going on the £1 introductory course twice because she was too busy.
Refusing to give up, her son enrolled her for the third time, with the warning that he 'wouldn't speak to her for a month' if she didn't attend.
"When Samuel came through the aisle, I was completely star struck because I had watched him so much on YouTube. I hung on every single word he was saying. By the end I wanted more of it," Tatiana recalls.
The Property Investors Crash Course took place last October and the following month she attended a four-day course to further her knowledge.
It was again intense, with a lot of energy and information given out, which made her want to join the Property Investors Academy, says Tatiana. The cost made her hesitate. However, having received assurances from the coaches that she would make her money back if she applied herself, she became a member.
"I made the money back by January. I was on the Deal Selling Extravaganza course and managing the legal practice when one of my clients came up to me and said I've got these couple of properties I want to sell.
"Normally, I would probably refer him to one of the estate agents we work with. But now I wasn't just a property solicitor, I was a property entrepreneur. I was like, hold on a minute there is an opportunity here. This is a deal that if I find a buyer, I can put them together. This is what we are taught."
After finding a buyer, Tatiana then negotiated and closed the deal.
"As a result, I gave the legal work to my law firm and both parties paid me a commission for the deal."
Before her training Tatiana thought that to make money out of property you needed to own it. It was, therefore, an 'eyeopener' when she heard about the rent-to-rent strategy and how if she controlled accommodation wisely it could earn her a lot.
Through a website which advertised rental properties, she found a two-bedroom house which in her opinion needed a makeover and contacted the landlord. During the viewing, she gradually introduced the concept of rent-to-rent into the conversation.
"I said I can refurb your property. I'm after really nice properties, but the location is amazing. So, if I take control of your property and rent it off you then I will invest some money and make it look beautiful."
Tatiana also explained that her intention was to use it for short-term lets, and there would be guests, including some of her clients. She also mentioned that it would be advertised on Airbnb and set out the advantages of the arrangement to the landlord.
The benefits included a guaranteed rent every month, no changeovers or tenancy agreements, nor any responsibility. Having found out about his circumstances, she ended her pitch by saying:
"You've just mentioned to me you want to retire and go travelling with your wife. That is exactly what I'm going to give you.
"He was a bit prickly in the middle of the conversation. By the end of it he was like, 'Tatiana are you sure it's all true because it sounds a little bit too good to be true?' I said whatever I promise you today I will deliver every single promise."
Within a week she had signed an agreement for three years after negotiating a three-week rent-free period.
The cosmetic refurbishment cost about £5,000 and took six weeks to complete. The property went live in June and now makes a profit of £800 to £1,000 a month, says Tatiana.
After that she added two more rent-to-rents to her portfolio. "I make a profit of £4,000 over the three. I didn't have to put any money into the other properties."
Before and after pictures and videos taken at the first property helped her to get her 'foot in the door' with the next one.
"It was almost a race to get properties to start operating this business. Then I thought with everything I've been learning in the academy and my experience with the legal practice, I need to systemise it. Now I am not really involved in the business, only when I need to. It kind of works by itself."
Systemisation, she believes, is the key to making a rent-to-rent business successful.
"Another lesson from rent–to–rent, apart from being completely overwhelmed by how well it can work when you don't actually own a property, is you need to be an absolutely superb problem solver because problems will arise in the rent-to-rent strategy."
This was brought home to her when a party was held without her knowledge in the two-bedroom house about a fortnight after she began renting it out. A neighbour downstairs complained about the noise to her landlord, Tatiana's landlord, the estate agent and the local council.
She took swift action after arriving at work to find a string of 'angry emails' on her computer.
"Immediately you think it's the end of the world, but actually it's how you deal with those situations that matters."
Tatiana called her landlord and told him noise monitors would be installed and guests would be asked for identification so that she knew who was staying there. There is now also a strict no parties policy in place.
"I feared when I was on the phone to the landlord, he was about to say to me, 'Do you know what Tatiana? You promised me a lot, and this is what happened. Instead, he said to me, 'The way you handled this was beautiful. I have no doubt you will look after my property really well. Don't worry about it."
She adds: "You need to stand out. We had good bookings in the high season and a good income over summer. Come September, the kids went to school and bookings slowed down. We looked at the property and decided to uplift it a little."
Quirky signs were put up on the walls, including one in the bedroom saying, 'Wake up to a beautiful day.' In the sitting room lights were put behind the television with shelves for a new Playstation and remote controls, including one to switch on the lighting.
A couple of bean bags were also purchased and the photographs on the wall were changed.
"It's not high season any more. People won't come and drop their bags off and go to the beach. Now there's more the look and feel of a cosy night in," says Tatiana, who believes her bookings would have dried up had she not taken these steps.
Tatiana targets land deal with a potential £1m GDV
With success has come the confidence to move on to bigger and more complex projects, such as land developments. Tatiana attended the two-day Development Deep Dive course which contains a practical element, along with the theory.
"Of course, you get all the explanation and training, but then it's, do it yourself now. You've got your tablets and laptops."
On the second day Tatiana, who lives in London, exchanged ideas with two other students about where to look for land. She couldn't find anything in her patch which is Brighton, but one of them said land wasreadily available in Shropshire where he lived.
Having found a piece of land there, they did their due diligence and discovered the neighbouring land was already under development. After more research they concluded that it was possible to build up to 11 bungalows on the site.
Looking on the map, the group found a similar scheme,already completed, which had a gross development value of more than £1m. So, they did their numbers and put in an offer of £400,000, using a script given to them on the training to write to the landowner. They are now waiting for a response.
The two-day course taught them how to find land, assess the feasibility of obtaining planning permission, as well as how to calculate the build cost and end value.
Tatiana has also joined the Development Mastermindcourseto gain more tips and mentoring.
"You can't do property halfway, particularly if you have an opportunity like I do now with the Development Mastermind to have a one-to-one with Russell (Samuel's brother), and with the other coaches. This is an opportunity to learn from the best."
She adds: "I haven't learned at university over four years as much as I've learned in the past few months."
Tatiana's tips
Invest in yourself. The

Property Investors Crash Course

changed my life.




Get in with the right mentors and environment.

Follow the teachings and implement them.
Samuel Leeds' verdict
"Tatiana's future is so bright it burns my eyes. What she's done so far is incredible. She's also a huge asset to the academy, giving up her time in the evenings to advise other students about contracts. We're very grateful for that. We are a property family and help each other out."
📖 My #1 best selling book is available: School Drop Out to Multi-Millionaire: A Copy and Paste Guide to Getting Seriously Rich 
🎥 How to build a property portfolio from scratch in 7 DAYS: https://youtu.be/RWEkj1y8XKs
❓Have a question about property? Join my Property Facebook Group: https://www.facebook.com/groups/
🗣️FOLLOW ME ON SOCIAL MEDIA:
Instagram: https://www.instagram.com/samuelleedsofficial
Facebook Group: https://www.facebook.com/groups/
Facebook Page: https://www.facebook.com/OfficialSamuelLeeds
Twitter: https://twitter.com/samuel_leeds
YouTube: https://www.youtube.com/c/SamuelLeeds