Rapper Krept sings Samuel Leeds' praises for helping him to win in property….
For the past two years Samuel Leeds has been working closely with top UK rapper Krept,
of Krept & Konan fame, helping him to invest some of his earnings from music in property.
This has led to the star securing a 'free house' which will not only give him a monthly
rental income but enable him to recycle his cash into more ambitious projects as he builds
up his portfolio.
Investment property shoots up in value after refurb
Hot on the heels of releasing the official anthem for England's Euro 2020 campaign, Krept is
looking forward to seeing his efforts on the property front bear fruit.
In December 2020, the rap artist bought a dilapidated terraced house in Liverpool at auction
for just £43,000 and straight away embarked on converting it into an HMO (house in
multiple occupation) – paying for all of it in cash.
Now it is fully tenanted and bringing in £1,150 in rent per month, leaving him with a healthy
profit. The three-bedroom property is in the Anfield area, not far from the home of
Liverpool Football Club.
The musician also expects to get back all of his money by taking out a mortgage based on
the new valuation of the house, a tactic he from picked up from Samuel.
"By refurbishing it, I've pushed the value up which means I'm set to pull out all my money to
reinvest in another property. So effectively it's a free house. Even with a mortgage of £250 a
month and other expenses I will get a good return," explains Krept, whose real name is
Casyo Johnson.
The total cost of the project came to £75,000 which included remodelling the interior layout
and giving the rooms a stylish new look. Each of the rooms has a different colour scheme of
orange, green and blue to give them their own individual feel and are being rented out at
between £350 and £400. The most expensive room has an en suite with a large bath in it
and another one has an en suite with a shower.
The kitchen was enlarged by ripping out a downstairs toilet and moving it upstairs, while a
corridor was knocked through to create a larger bedroom. The front of the house was also
spruced up as part of the refurbishment, and new doors fitted, along with grey carpets.
Another feature is the lighting system. If a tenant forgets to turn off the lights, they
automatically switch themselves off if there is no one in the room, saving electricity.
Krept is grateful to Samuel for helping him to pull off the lucrative deal, describing him as
someone whose opinion he values and can trust.
The celebrity turned to Property Investors' multi-millionaire founder for advice after
watching his videos on YouTube and being impressed by his knowledge. Since then, the two
men have been on viewings together and Krept has gained valuable tips from his mentor.
Soon after the renovation work was finished the London-based rap artist was offered
£110,000 for the house but turned it down as it would have meant paying capital gains tax.
"I learnt that the best thing was to refinance it. When you do that, you pull out 75 per cent
of the money."
However, if the right offer came in that could be an option down the line as it would release
funds for a bigger deal, he adds.
Krept also learnt how to work 'smart,' purchasing the property before an Article 4 direction
was introduced in June 2021 which limits the number of HMOs allowed in the city.
It was perfect timing says the performer who shot to fame as one half of the hip-hop duo
Krept & Konan after their debut album, The Long Way Home, reached number 2 in the UK
album charts in 2015. It also had the distinction of being the highest-charting UK rap album
in history at the time. Their first single from the album, Freak of the Week, was a hit with
fans, peaking at number 9 in the charts and they hold a Guinness World Record for the
highest-charting UK album by an unsigned act.
More success followed, with their album, Revenge Is Sweet, which came out in 2019,
receiving rave reviews. In the same year, they performed to a sell-out concert at London's
02 Arena just a few months before the pandemic struck.
With such a musical pedigree behind him, including a MOBO award, Krept was determined
to get the most out of his hard-earned money through shrewd investments.
He says he chose to invest in Liverpool because house prices are so low compared to
London where he was born and grew up. He also felt they could only go up and make his
asset even more valuable over time. However, his confidence was rocked by a newspaper
article which suggested the market there was about to collapse.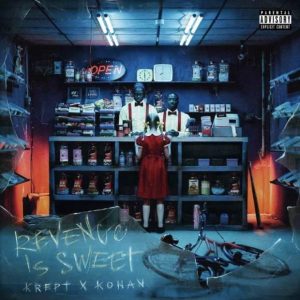 "The article came out about two months after I bought the house. I said to Samuel, yo
mentor, what's going on? Should I be concerned? Samuel just reassured me, saying it wasn't
going to crash because it hadn't caught up with London yet."
It was a lesson to him to be careful about who he listens to when it comes to property, he
points out, adding that Samuel and his team have been 'A1' in giving him sound advice.
'I'm always looking for new challenges and property is one'
In addition to his property investing, Krept has other business interests including a record
label, Play Dirty. He owns it with his singing partner who co-wrote England's Euro football
song, Olé (We Are England).
The duo created the track as part of a recent BBC documentary exploring cultural and
musical identity through music and sport. They were filmed seeking the help of England
manager Gareth Southgate and some of the players. The pair have also hosted a BBC
television show, The Rap Game, and last year were awarded a British Empire Medal for
services to music and the community in Croydon.
Krept, who became a father for the first time last year, says he is always looking for new
challenges in life and learning about property has helped him fulfil that desire.
"I'm always thinking about the future and what I'm going to leave behind for the next
generation. Also, I think about the worst-case scenario. What happens if lose my voice and I
can't rap.
"That makes me want to get up and do so many different things. I'm always for expanding
and doing something else, like property and business. I don't think you should spread
yourself too thinly, but I do feel there is always room to grow and elevate yourself."
The 31-year-old believes in making his own judgements too about people. This was put to
the test shortly after he met Samuel and became aware of what he calls a 'hate train'
against him on social media which was followed by adverse publicity in the press.
On one occasion they were sitting in a coffee shop when a man accosted Samuel and
became angry, prompting the musician to ask him to calm down.
He is familiar himself with online abuse.
"Once a few people start saying something everyone just wants to start saying the same
thing. We've experienced it as well. Seeing that happen with Samuel didn't make me change
my decision. I'm a grown man. I know wrong from right and I know if someone knows what
they're talking about or doesn't and Samuel does. Everything is backed up with facts and
evidence."
He adds: "I felt people were making decisions based on what they were learning from
Samuel and if something didn't go right at the start, they were just saying it was his fault.
"If you get into business and you're an entrepreneur, or whatever it is that you do, nothing
is smooth sailing. Things always go wrong. I can use the same builders as you did, and that
builder can have a bad day and say I'm not in the mood today. Am I meant to say that's your
fault? This is not how life works."
Encouraged by the success of his Liverpool venture, Krept, is hoping to take on bigger deals
in future – including buying land and building apartment complexes.
"I genuinely believe anything is possible. If I work hard and make a plan and do this, why
can't I do it?
"I have a beautiful little girl. It changes your whole perspective on life. That's another reason
I'm even more driven to get into property. I might not be able to pass down my talent. She
might not be into music or be able to sing but one thing you can pass down is bricks and
mortar."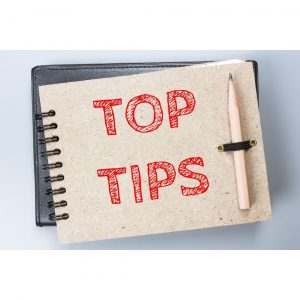 Krept's tips
 Obviously, you can't ever guarantee anything is going to go the way you want it to
but what you can do is get as much information as possible about a deal and go for
it.
 If you refinance a property and pull your money out, you don't pay tax on that
money because it's seen as a debt, and you can't pay tax on a debt.
Samuel Leeds' verdict
"Krept made this happen. A lot of people are getting into all types of investments, but he
realised property is going to outlive him and he's been smart with it.
"Property investors talk about a deal washing its face meaning the rent covers the costs, the
mortgage, the Council Tax and the bills. This property is not going to wash its face, it's
actually going to make cash flow which is really important – and he's providing high quality
accommodation for people.
"Having done it once, he can go on to do it again and again, keep increasing his monthly
passive income and grow the capital value of his portfolio.
"Improving rundown properties like this can also help improve areas and provide a better
standard of accommodation for people to live in at a fair price. It's important to remember
too that property investing is not the exclusive domain of the privileged and wealthy. Many
people have become extremely successful in property despite starting out with very little in
life. The most important qualities are to have a strong work ethic and a thirst for
knowledge.
Share this video: https://youtu.be/x-4VdlwLoZ8
🎥 How to build a property portfolio from scratch in 7 DAYS: https://youtu.be/RWEkj1y8XKs
📖 My favourite book: https://amzn.to/39VcYLa
❓ Have a question about property? Join my Property Facebook Group: https://www.facebook.com/groups/77861…
🗣️FOLLOW ME ON SOCIAL MEDIA:
Instagram: https://www.instagram.com/samuelleeds…
Facebook Group: https://www.facebook.com/groups/77861…
Facebook Page: https://www.facebook.com/OfficialSamu…
Twitter: https://twitter.com/samuel_leeds
LinkedIn: https://www.linkedin.com/in/samuel-le…