Rent to rent students halfway through academy already earn £4K a month..
Success has come quickly to Property Investors students Chantelle Kamicka and Tyrone Borland. They secured the first of their three rent-to-rent deals just a month after going on their first course and now make around £4,000 a month from short stay lets. Enrolling on Samuel Leeds' academy has proved to be pivotal in driving forward their business. They are still only six months into their training but already they are heading towards their goal of buying properties themselves which they can refinance and rent out.
First deal was a five-bed SA
Chantelle and Tyrone first realised they worked well together after renovating her beauty salon and transforming it. Then Chantelle came across Samuel Leeds on Instagram and saw that he was offering training in property investing.
She was keen to go along to one of his events to find out more, but Tyrone wasn't ready. However, when she mentioned it again, he started watching some of Samuel's YouTube videos. Then they booked themselves on to the first available course which was the Millionaire Intensive in January, having also reserved places on the Rent-to-Rent Revolution the following month. 
They were hooked immediately by the nature of the training.
Tyrone says: "It was hands on, learning the formulas and how to go about finding good deals and making sure they stack up. Once we understood it and found a couple of good ones on the course, we thought you know what, it makes sense to us."
As soon as he heard about the other courses on offer, he ran straight to the back of the room to sign them both up. 
"I turned round, and Tyrone was gone. He was ready and so was I. We loved what Samuel was saying and related to it," recalls Chantelle.
From attending that initial course, it took them four weeks to clinch their first deal on a five-bed serviced accommodation house near the National Exhibition Centre in Birmingham. 
Tyrone reels off the figures which are impressive by anyone' standards.
"It was £1,300 a month for the rent. We stuck just under £6,000 into it. Turnover on 70 per cent occupancy is around £4,500 and the profit is £2,500 a month."
In the week they normally rent out the accommodation to contractors, while at weekends visitors and exhibitors at the NEC stay there. Some trade also comes from the proximity of the airport.
After seeing for themselves that the rent-to-rent concept worked, they invested in two more. 
"The profit per month off all three properties is around £4,000 a month," says Tyrone.
Chantelle describes it as a life-changing amount. "It's like your wage times two. A lot of people's wages are not even that and this is for us passive income. It's great to see those numbers. It's surreal."
It was this element of earning money automatically each month with minimal effort from properties which they don't even own which attracted them to the strategy.
Being able to build up capital quickly to reinvest in other projects was also a draw. Once they have done that to a sufficient level then it's time to start doing 'bigger and better things,' explains Chantelle.
'You mustn't let the no's affect you'
Tyrone and his partner have invested heavily into educating themselves about real estate and how to extract the maximum yield from it.
Chantelle says the reason for that in her case is to achieve the kind of life she wants for them and their children.
"I went to university for a year, and it didn't work for me. I didn't like it. So, for me it's having that option of saying, look there are other ways to do it and you can still be successful – just to have that financial freedom and to be able to help our families."
Tyrone agrees but is also driven by a desire to get time back. 
"I've put a lot of time into work. I was working ten hours a day. I want to get some time back and spend it more with the family. To be able to go on holidays and enjoy life a bit more freely."
Whilst they are already enjoying the fruits of establishing their portfolio, it has not all been plain sailing. They had to weather a lot of rejections before having offers accepted by landlords.
"We still get no's now, but when you get that yes you forget about the no's. We've had three days of just no, no, no and the next day two yeses. You've just got to keep going and don't let the no's affect you," says Chantelle. 
Tyrone adds that they modify their script if they are turned down.
"If we feel like we've said something wrong at that time we'll adapt and go again."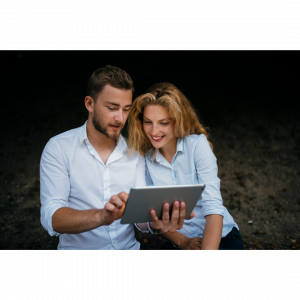 Two of the properties they control are in Birmingham. The other one is a two-bed serviced accommodation apartment in Liverpool.
Tyrone defines an SA as a hotel with the difference that guests can stay in a flat or a house with their friends and family. They have a bed for the night, as well as a living area to relax in, instead of just a room.
This allows Tyrone and Chantelle to charge a nightly premium, advertising the accommodation on Airbnb and booking.com They then pay the landlord an agreed rent.
It is an arrangement which is perfectly legal, despite some people telling them the opposite. 
"We go in with a contract of management. The landlord knows what we're doing. It's in the contract. He's allowing us to do it. It's legal and it's in our paperwork. It is not sub-letting," Chantelle stresses.
Even her mother was worried it was a scam but changed her mind when she saw how the rent-to-rents were working. 
Tyrone says his mother already had three buy-to-lets herself and so was more supportive from the start. She watches their children for them when they are busy. Nevertheless, they have had to contend with friends also being sceptical.
Chantelle says they were able to block out this negative, external noise because they both had faith it would work and knew they collaborated well. Seeing others succeed on the training also gave them confidence.
"We thought other people have done it. Why can't we? It's not just one or two. On the academy there are several people doing it day in day out. For us that's how we can see it works."
Tyrone was convinced by the formulas for calculating whether a rent-to-rent deal is viable and seeing that it can produce a good return on investment.
They have come across a couple of potential deals which worked for the landlord but not for them. If a house needs too much work doing on it, they steer clear of it.
"We've done a refurb, so we understand the costs when it comes to doing a house up. If it's too much we don't do it. The same if the area isn't right. If it doesn't stack up, or you can't make enough profit from charging per night to cover the rent, the bills, and the serviced accommodation management team, then you walk away."
Chantelle concurs. "The area is a big thing. If there's nothing around there for people to go to you've got to think, why they would want to be coming there?"
They have been taught that AirDNA is a useful tool for carrying out market research on comparable properties. 
The Liverpool apartment under their control is in the city centre and turns over £3,200 a month. After paying the landlord £1,100, and other expenses it leaves them with a profit of about £1,100.
The margin on their third rent-to-rent in Birmingham is £1,300 per month on a turnover of £3,250, with the nightly charge set at £150. They are also about to take on their fourth rent-to-rent. This one will again be in Birmingham where they live.
Tyrone explains that they were going to concentrate on one area, but then a Property Investors coach questioned why anyone should limit themselves geographically. As a result, they targeted places where they could travel to easily and found the Liverpool SA.
'There was a leak and we had guests arriving in hours'
Both Chantelle and Tyrone feel they have picked up valuable lessons from their training.
"This was new to us. I never knew how to speak to a landlord, approach an agent, sort out a contract, set up a serviced accommodation, or speak to a management team. Just coming out of your comfort zone and making it work was a massive one for me," says Tyrone.
Chantelle was taken aback by the speed of their progress. "You don't realise how in a few months you can transform your life. That's been the big shock. 
"People think it's going to take ages but no, if you put your mind to it and do it and invest in yourself you can do it quickly."
It was a big investment for them both to join the Property Investors Academy. Chantelle reveals that Tyrone was shaking when she was paying, but they have not once regretted it. 
Tyrone says: "It's been amazing connecting with everyone and having conversations which are uplifting. Everyone is so motivated. Just the energy in the room makes you want to keep going."
Chantelle has also been hugely impressed by the experience. "The first time we attended a crash course and went to the academy dinner we were like, yes this is worth it."
Tyrone believes they would never be as far into their property journey if it had not been for Samuel Leeds' academy and the knowledge that gave them, along with the support.
They have also benefited from unlimited mentoring and weekly Mastermind Zoom calls when students can share their successes and challenges and receive instant feedback.
Tyrone sums up its value. "When you come away from that energy and you go back to your normal life you can get a bit deflated. But when you have the Mastermind every Monday it lifts you up again. You really focus and you're ready to go again for the rest of the week."
Like any investor, they have had hurdles to overcome, but having that back-up and seeing how other people handled their problems helped them.
The hardest point was when there was a leak in one of their properties and they had guests arriving in three hours. Despite feeling panicky, they managed to identify the source of the leak and called out a plumber to deal with it. 
It meant a shower could not be used temporarily, but there were two other showers fortunately.
"Once we'd dealt with that and the guests were happy – they were proper chilled – we thought OK we can do this," says Chantelle.
Their immediate plan is to keep on with their training and to take on more SAs to build their capital.
Tyrone has also been volunteering his time by helping out at Property Investors events.
"I love being in the room and being a part of it. I'd keep doing it even if I was made up to be a millionaire."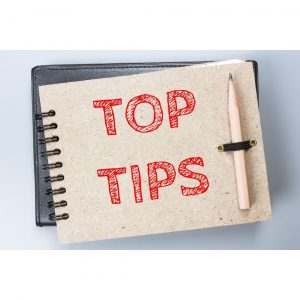 Chantelle and Tyrone's tips
Don't make excuses. Invest in yourself and make the time.
You're going to have days where you're not feeling it, but you've just got to go for it. Be committed.
Samuel Leeds' verdict
"Chantelle and Tyrone have worked hard, and they've put a lot of faith in themselves. They have got results quickly and are making a good income from property. They are also an asset to the community with their positivity. Tyrone has even crewed at events, running around with a microphone and stacking chairs. I want to say thank you to them both."
Share this video: https://youtu.be/haCXLVQ_ASU
🎥 How to build a property portfolio from scratch in 7 DAYS: https://youtu.be/RWEkj1y8XKs
📖 My favourite book: https://amzn.to/39VcYLa ❓ Have a question about property? Join my Property Facebook Group: https://www.facebook.com/groups/77861…
🗣️FOLLOW ME ON SOCIAL MEDIA:
Instagram: https://www.instagram.com/samuelleeds…
Facebook Group: https://www.facebook.com/groups/77861…
Facebook Page: https://www.facebook.com/OfficialSamu…
Twitter: https://twitter.com/samuel_leeds
LinkedIn: https://www.linkedin.com/in/samuel-le…