Forget Monopoly and owning houses in Mayfair and Park Lane. If you want to be a player in the real property world, you don't have to buy assets to accumulate wealth. In an average month, Samuel Leeds' academy trained entrepreneur Jodi Reynolds makes £10,000 to £15,000 from selling deals to investors, plus £2,000 to £4,000 from renting out other people's properties on Airbnb. Her record haul was picking up fees of £15,000 from deal selling in just one day.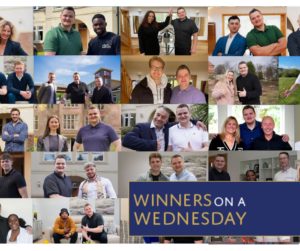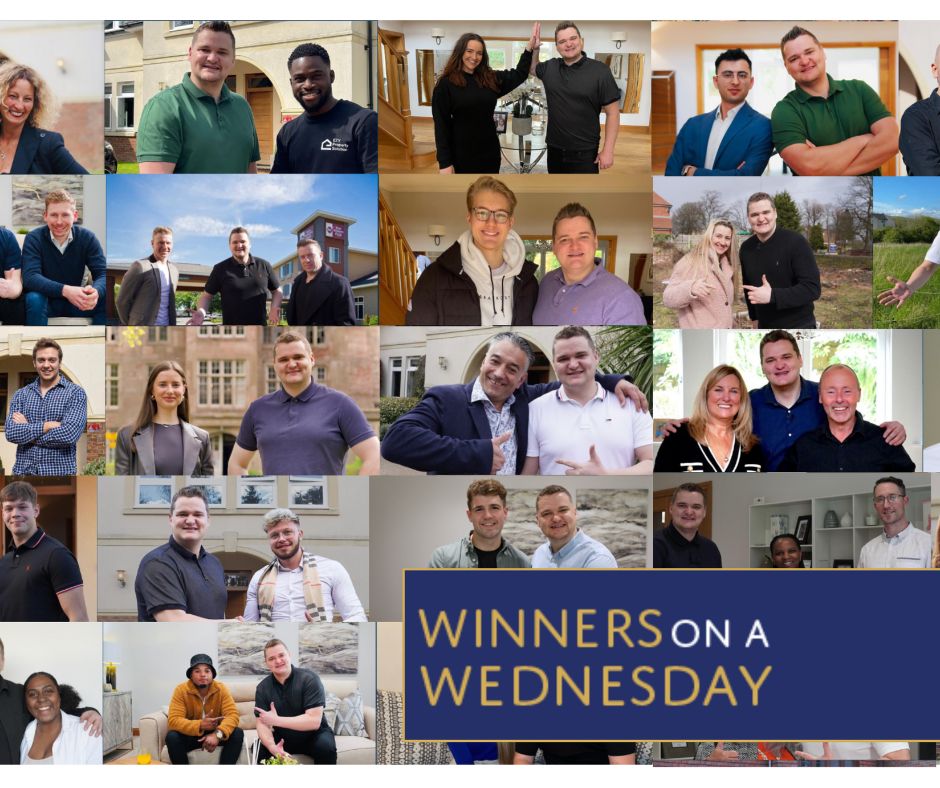 From sofa surfing to gaining financial freedom
Jodi's journey to becoming a property entrepreneur began when her aunt, who she was very close to, died from cancer. As Jodi describes it, her aunt had always been selfless, doing 'everything for everyone.' It was only when she reached 50 that she began thinking of herself. But then she fell ill that year and passed away. It made Jodi reassess her own life.
"I immediately thought I don't know when my last day is going to be. So, I quit my job, sold my house, went travelling, spent loads of money and then after that I was like, I'm living life how I want to live it. I don't care what anyone says to me. I'm going to do it."
Jodi felt freer than she had ever felt in her life. It was only when she returned after a year away that the reality of her situation hit her. She was 'skint' in her words, apart from some savings, and was sofa surfing.
"I was very, very depressed. I went through some dark moments where I had to go to therapy. But in my head, I was still fighting because I had this vision of what I want my end goal to be."
It was her boyfriend who introduced her to Samuel Leeds. "I previously had a travel business and he saw how hard working I was. He said you want to get an Airbnb. You need to go and see Samuel Leeds. He's amazing."
Jodi initially rejected the idea but changed her mind when he insisted that she should go to one of Samuel's courses.
"He said, 'I'll pay for it. You're going. So, I did. I saw Samuel and thought I need to be all in. I put the money on the table, and it was the best decision I ever made."
Despite her stretched finances, Jodi had joined the Property Investors Academy.
"I still made the jump to educate myself because I knew I wanted to be a boss and have my own business," she explains.
Her family was less convinced by her decision. "They thought I was having a mid-life crisis and I didn't know what I was doing. No one really believed in me and that made me more depressed. It made me struggle so much. A lot of people thought I was crazy taking all these risks."
That changed when she started to reap the benefits of being on the academy and went on to become financially independent.
"I took myself up north and just stepped away from everyone. I did what I had to and knuckled down. Now they can see that I'm getting somewhere everyone is really supportive."
'I get most of my business from Samuel Leeds' academy group chats'
Success came quickly for Jodi. She sold her first deal within six weeks of being on the academy and attending the Deal Finding Extravaganza. 
She found a four-bedroom HMO in Hull which could be converted to create five bedrooms, and then packaged it as a buy, refurbish, refinance opportunity. With no investor list yet, Jodi had to co-deal source which meant passing it on and sharing the commission. That made her even more determined to become a fully-fledged deal sourcer.
"I just fell in love with it from then on. I was like I need to get more deals. I need to sell them on."
With just £6,000 of her savings left after signing up to the year-long academy programme, deal sourcing was a quick way of generating cashflow. She sells three to five deals per month on average, charging a finder's fee of around £3,000 for each one. 
Alongside this activity, the London-based businesswoman has also slowly built up her rent-to-serviced accommodation portfolio. After a year of exploring various strategies and travelling up and down the country in search of deals, she decided to return to her home territory.
"As soon as I got my first rent-to-SA I said this is my patch now. I'm just going to grow in that area and hopefully build more business there. I feel so much better now that I'm down south in one area."
The monthly income from her Airbnb business fluctuates, depending on the time of year. Even so, one of her properties alone made a net profit of £4,000, says Jodi. In the high season, she expects to achieve at least double that figure from renting out her furnished accommodation on a nightly basis.
"This summer it's expected to be about £8,000 to £9,000 net profit, especially with some events coming up. It's already booked out, so I know what profit I'm going to get."
She uses an online tool called PriceLabs which tells her automatically how to price her accommodation based on what's on in the area throughout the year. This could be a conference or a German Christmas market, for example, which means she can charge more.
It was the rent-to-serviced accommodation strategy which enabled her to make £15,000 in one day because it was the quickest type of deal that she could get over the line. 
The principle behind the rent-to-rent concept is simple. An investor agrees to lease a property from a landlord for a set number of years and then rents it out at a profit. In Jodi's case she packaged several of these opportunities from scratch and then sold them in one bundle. Before she even tied up the deal, she advertised it on her Instagram account. Several investors messaged her back and the next day she called them. 
"That's where all my buyers were from. All of them were pretty much new. I get a lot of business from social media or through Samuel Leeds' academy group chats. You get a lot of business from networking events too, but I would say the group chats are where I get most of my business from."
Being thorough in the work she carries out, Jodi believes, is a key factor in attracting investors to buy deals from her.
"I make investors feel comfortable with the investments they're going to be investing in. A lot of people think you can only get capital gains. You show them you can get a lot of cashflow as well from properties.
"I've got properties myself and when people see that, that shows them I must know what I'm doing. They want to get involved with me. Once I show the rent-to-SAs I've put up, for example, everyone's right I want you to help me grow. And a lot of people want to joint venture with me as well."
'Now I'm living to live, not living to survive.'
Jodi's life has altered profoundly since becoming successful in property, liberating her from the nine-to-five which once strangled her ambitions.
"I was always in the rat race, coming back home, cooking dinner, thinking I'm just paying to live in four walls. I'm not exploring life. I'm not living life how I want. I'm doing it to survive and now I'm living to live, not living to survive. It just feels so much better. I feel free.'
The future bodes well for Jodi, with some exciting projects on the horizon in a beautiful area just north of London.
"I've got a few places there at the moment. I'm hopefully taking on a whole brand-new development of 15 apartments soon which I'm really excited about."
Jodi has forged a strong connection with two developers who she met when setting up one of her Airbnb's. 
"They came over and asked me if I needed a hand because I'm a small woman and I was on my own trying to set up an apartment. Then they started saying, 'We really love what you're doing. Would you be able to do that in my apartments? We're looking to take on someone like you we feel we can trust."
Being confident has helped her build a rapport with landlords and agents too.
Without the Property Investors Academy training, Jodi says she would never have achieved what she has so far.
"The academy has been absolutely amazing. If I'd just done one course, there's no way I would have been able to get where I am today. Being around inspirational people just helps you grow so much, and you get investors and JV partners."
Earlier this month Jodi attended the Accelerated Coaching Performance Programme which encouraged her to up her game even more. 
"So many people who were there are doing better than me. Being in that environment was incredible. I'm never jealous of someone doing better than me. I always see them as people who can teach, or inspire me to think, if they can do it I can definitely get that far."
Her next target is to obtain at least ten more serviced accommodation units and then to move onto buying them.
"Then my end vision is to do it overseas. I want to get some SAs in Dubai. That's my end goal. We have some properties in Dubai we're selling at the moment. So eventually when I can I want to go over there as well because it's a really good area for investments."
Jodi's tips
If you are looking to get the skills to be a property entrepreneur, you need to be trained. There are too many people who have watched one Samuel Leeds video and think they're fully qualified when they're not.
It's important to keep track of your finances each month. If you're not making money from one property, get rid of it and move on to the next one.
Get your own property patch and stick with it.
If you're with people who are higher up than you are, you're forever going to learn from them and it's going to help you grow.
Samuel Leeds' verdict
"A lot of people think to get into property you've got to have £50,000 or £60,000 as a deposit to buy a house. Jodi had nowhere near that. So, she turned to strategies which don't require that much money to get started in property.
"I hope people will be able to take a lot of life lessons from what Jodi has done. I know it's just the beginning for her. I'm looking forward to seeing what she continues to achieve.
She benefited from being with people who are all thinking 'this has to work.' When you combine that with good teachers and mentors, then you have the ingredients for success."
? Available Now – 'Property Millionaire The Board Game' – can you become a property millionaire? https://www.samuelleeds.com/property-millionaire-board-game/ 
? My #1 best selling book is available: School Drop Out to Multi-Millionaire: A Copy and Paste Guide to Getting Seriously Rich 
? How to build a property portfolio from scratch in 7 DAYS: https://youtu.be/RWEkj1y8XKs
❓Have a question about property? Join my Property Facebook Group: https://www.facebook.com/groups/
?️FOLLOW ME ON SOCIAL MEDIA:
Instagram: https://www.instagram.com/samuelleedsofficial
Facebook Group: https://www.facebook.com/groups/
Facebook Page: https://www.facebook.com/OfficialSamuelLeeds
Twitter: https://twitter.com/samuel_leeds
YouTube: https://www.youtube.com/c/SamuelLeeds