Samuel Leeds student plans to quit £90,000 job to focus on property …
Graduate Damon Wiseman studied real estate at university for three years, spending £30,000 on the course. However, it was joining the year-long Property Investors Academy for a third of the price which led to Damon making money from bricks and mortar. The 23-year-old followed the principles of Samuel Leeds' bestselling book, Buy Low Rent High and bought three houses in Burnley to give himself a passive income. Now he is planning to give up his £90,000 job with a goldmine company in Russia to seek even greater riches as a full-time property investor.
'University was a mistake for me'
Damon's property story began in 2016 when he came from Zimbabwe to study in the UK. He enrolled on a course in real estate at university. As he describes it, he had a 'blast,' but in hindsight recognises it was a mistake for him.
"To be honest, the only thing I took out of university that really helps me today is how to value a property." 
Students were taught how to be an estate agent, but Damon found the learning environment of a lecturer standing in front of them reading from a script off a board didn't suit him – especially when it came to the subject of law.
"Hard law for me is very black and white. It goes in one ear and out the other.'
Nevertheless, he applied himself and graduated with a good degree, armed also with some knowledge of construction technology.
His initial intention was to return to his home country to invest in property there after looking at house prices in the area where he was living and concluding they were too high. But then he decided to recap on his university skills and pick up a property book.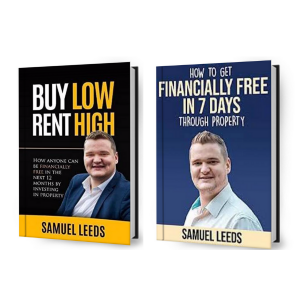 Searching online, he found Samuel Leeds' Buy Low Rent High book.
"When I read that, my view on property absolutely flipped. I lived in an HMO. I didn't even know what an HMO was. I didn't know about that investment tactic."
Damon looked on Google to find out where the cheapest houses in the UK were and 'Burnley popped up.'
"I found out that a university had started there recently and that got my brain ticking. I thought I was a student, I had lived in an HMO, what if these students need to live in an HMO. Let me find a house near the university.
"So, I looked on Rightmove and found a house five minutes away from the university. That was like a little goldmine right there. I thought, I need to get that."
The snag was that the property was in a bad condition, and he couldn't get a mortgage. Undaunted, he used his savings and money made from shares to buy the house for £55,000, with some additional help from his parents.
The plan was to convert the spacious, three-bedroom property into a five-bed HMO, but Damon couldn't get any bridging finance either. Fortunately, with earnings from his job and more assistance from his parents, he was able to fund contractors to do the work for £50,000.
With legal fees and stamp duty, the total cost of the project came to £108,000. The house is now worth £115,000, Damon says, and because it is mortgageable he is refinancing it. Once that has come through it will leave him with a profit of £900 a month after all his expenses.
This includes maintenance and paying a management company to rent out the accommodation. All the rooms have their own bathroom and are currently being let for £400 a month each to workers from the Boohoo warehouse.
Refinancing the house will enable him to pull out money to pay back his parents and settle the bill from the builders.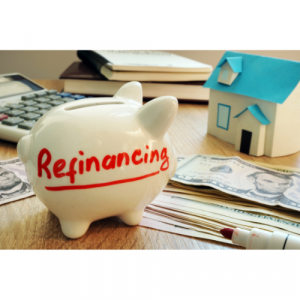 'Friends said I was mad to invest in Burnley'
As a fledgling investor about to make his first move in property, Damon recalls his university friends giving him a lot of 'torture' when he announced he was buying a house in Burnley.
"They said, that is a terrible area. Why would you ever invest there? Properties are so cheap and dirty. You're off your rocker, don't do that.
"It gave me a bit of worry you know [thinking] what if they are right, but I blocked it out and just went for it."
Damon put his faith in Samuel's book and made a life-altering decision on the back of it. 
When the house was rented out, it was a huge relief, he says.
"That little voice in the back of my head of my friends telling me don't buy in Burnley [was still there]. I was genuinely scared of it not renting out. I handed it over to the managing agents and they filled that property up fairly quickly. There's a good demand in the area."
Since then, he has bought two more cheap houses in Burnley with his earnings from his job managing construction projects in Russia. The properties are being converted at the moment into three-bed HMOs and he expects the returns on his investment to be even higher.
"I'm going to push the value up a bit more and probably get a better mortgage on them. After they're refinanced, I'll be left with £1,700 profit which includes voids. For me I can easily live off that."
Damon attended the only physical Property Investors Crash Course to be held during the pandemic when the Government briefly lifted the restrictions on live events.
"I was so lucky to join that crash course. It has literally changed my life because I took massive action and decided to join the academy. The reason I joined was because I looked at other academy members and saw they were happy and doing what they want to do. They left their jobs and every single one of them is really going places. They all do amazing things and are all such positive people. Just being in that environment is really changing my life."
Damon registered for the academy in December 2020 and has so far completed the Lease Option Agreement Bootcamp and recently the three-day Deal Selling Masterclass.
"The Lease Option Bootcamp was the first course I did and that was unbelievable. Then I missed the Buy Refurbish Refinance course because I work in Russia and my wi-fi there is terrible. I was devastated about that, but the Deal Selling Masterclass has been unbelievable as well. I've met so many investors doing wonderful things, made connections and learnt so much for starting my deal selling business which I'm doing now."
He was full of praise for the course leaders, Property Investors' lead trainer Alasdair Cunningham and coach Ricci Mandal who demonstrate how to sell a deal in front of delegates.
Being around positive, helpful people gave Damon the energy to sell his first deal to a property investor. He decided to challenge himself to do it from his base in Russia.
"I had to get my builders out to view the property. It was quite a massive call doing it from there. The time zones are completely different and with the wi-fi problems it was a challenge, but I'm very happy I managed to do it."
The deal netted him a commission of £2,000, fulfilling one of the aims of the Property Investors Academy which is to encourage students to earn while they learn. 
Damon enjoys his job working as a project manager abroad. He spends two months working in Russia and then returns to Sheffield, where he lives, for five weeks. Depending on the exchange rate, he earns between £90,000 and £100,000 a year, topped up by investments in cryptocurrency and shares.
It is a good living, but despite this, property is where he sees his future now – and in particular finding opportunities in the housing market which he can sell on to investors.
"It's mainly about having the knowledge to go out and find deals. Learning how to sell is another skill. Combining that is a powerful force. More for the knowledge and to keep me afloat, I'm going to start deal sourcing now and potentially resign my job in the next few months. It's inevitable."
Summing up the difference between the academy and university, he adds:
"The academy teaches you how to invest in property, work for yourself and make your money work for you. University teaches you how to work for other people. If I had started the academy back in 2016, I would be ten times further today than I am right now."
Damon's tips
Just go out and take massive action. I joined the academy and bought a property in Burnley. I'm really happy I've done that. 
Don't be afraid to use your money to do things. Money is a tool. Go out and use it when you've got it. 
If you're considering going into property, I would 100 per cent consider joining the Property Investors Academy. If you want to go into entrepreneurship and business, I wouldn't recommend a degree. They teach you stuff that's just not necessary to run a business.
Samuel Leeds' verdict
"Damon has pretty much climbed to the top of the ladder. He went to university, got a job working on a goldmine and got a good salary but he realised he was on the wrong ladder. Now, after going through my academy and taking some real action, he owns three houses which will provide him with a healthy passive income and is looking to expand even more.
"He did exactly what the title of my book says, buy low and rent high. Sometimes you can get higher returns on a low-value property than one that's much more expensive. However, it's important when you're buying in a cheap area to speak to HMO management companies before you complete a house purchase. You have to do your due diligence. It's not just as simple as buying really cheap. You need to do research in the area to find out what the demand is."
Share this video: https://youtu.be/X6ml_-fJvhY
🎥 How to build a property portfolio from scratch in 7 DAYS: https://youtu.be/RWEkj1y8XKs
📖 My favourite book: https://amzn.to/39VcYLa
❓ Have a question about property? Join my Property Facebook Group: https://www.facebook.com/groups/77861…
🗣️FOLLOW ME ON SOCIAL MEDIA:
Instagram: https://www.instagram.com/leeds.samuel
Facebook Group: https://www.facebook.com/groups/77861…
Facebook Page: https://www.facebook.com/OfficialSamu…
Twitter: https://twitter.com/samuel_leeds
LinkedIn: https://www.linkedin.com/in/samuel-le…
For collaboration enquires please email [email protected]