Two years ago, Scott Lyons was cleaning windows. Now he is a property millionaire after joining Samuel Leeds' academy and pulling off a string of shrewd deals. His portfolio consists of eight properties including a bed and breakfast which he bought for a song. Scott, who was one of the contestants in The Eviction 2022, mainly focuses on the buy, refurbish, refinance strategy to create wealth. However, he also uses lease options and is a deal sourcer to boot.
'I started out with no money'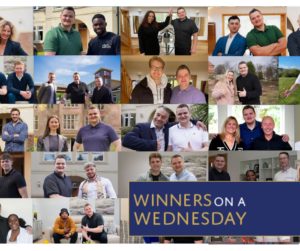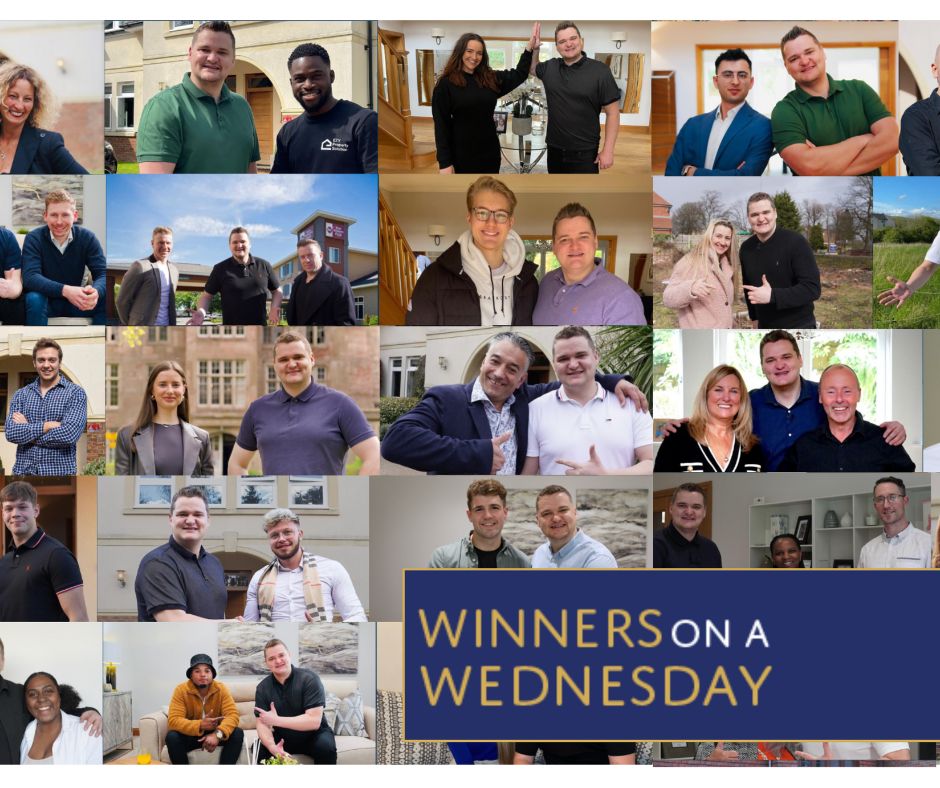 Like a lot of students who have passed through the doors of the Property Investors Academy and gone on to be successful, Scott started out with no money. That was never a problem as far as he was concerned. He simply took out a business loan to buy his first house in Grimsby. The owner had died and it had not been refurbished for a long time.
The asking price was just £29,500 as the property was rundown. Even then Scott couldn't afford to buy it. The loan was for £15,000 and he needed more funds for the renovation and his other costs.
So, Scott called his friends and one of them agreed to go halves on the deal. With the finance raised it was all systems go. But then the joint venture partner dropped out a month before the completion date because he was now buying a house himself.
Undeterred, Scott took out another loan during the pandemic through his business which enabled him to go ahead with the purchase. Just having faith and persistence, he says, produced the money from 'thin air.'
The fledgling property investor spent a further £29,000 on renovating the house himself. By his own admission, it could have been done more cheaply had he been more experienced.
"Because it was my first BRR I made a few little mistakes on it which I've learnt from and obviously won't do in the future. It should have been an early £20,000 refurb."
It also stretched him to the limit time and moneywise.
"I was working seven days a week. I'd do window cleaning on four days which would bring me in money to pay for the refurb. Then I'd go up there for a few days.
"By the end of it I was maxed out on overdrafts, credit cards, loans. I wasn't far off thinking how I was going to pay next month's bills."
His efforts, however, were handsomely rewarded when the house was revalued at £85,000, giving Scott cash in his hand to reinvest after refinancing the property.
Explaining the strategy, he says: "You buy a house below market value. You refurbish it to push up the value. Then you remortgage it with a lender. They will give you a mortgage at 75 per cent of the value. As long as you've added value to the property, you can pull all your money out sometimes.
"I left £5,000 in the deal. I had enough to pay pretty much everything back."
Having effectively bought a house for £5,000, Scott also gained an income from it. He rents it out for £585 a month, which leaves him with a profit of about £350 after all his expenses.
His next deal was to prove even more lucrative, setting him on the path to building his property empire.
Bed and breakfast deal generates £5,000 per month
Using the money from his first BRR project, Scott put down a deposit of £35,000 on a bed and breakfast in Cleethorpes, a ten-minute drive away from Grimsby on the Lincolnshire coast.
He describes it as his best purchase so far. It cost him £152,500 after he negotiated the price down and it is now being rented out on a room-by-room basis similar to a hotel. Even in low season it is generating a healthy return.
"It's making £5,000 cashflow but it's only 50 per cent occupied because it's winter and it's in a seaside town. If it gets to 100 per cent in the summer, then it will be making £10,000. It's a really good deal," says Scott proudly.
The capital appreciation is also potentially high. "If we're getting a commercial valuation on that, it's probably worth about £600,000. In 18 months' time I could refinance it and pull triple my money out – and still be making £5,000 a month.
"As Samuel says, that's financial freedom in one deal."
It is why he chose to adopt the BRR strategy as his principal investment method because it gives him an ongoing passive income – plus his asset is likely to go up in value.
He cites his first deal as a prime example. "I've made £25,000 from the renovation. It makes £4,000 positive passive income. Over 25 years £4,000 times 25 is £100,000. So that's £125,000 in 25 years and the price of the house is probably going to double. That's another £85,000.
"I could have sold the deal and made £3,000 but I've made £210,000. That was why I decided BRR was the one for me. That's where I want to make all my money."
His latest project involves the refurbishment of four flats on a lease option agreement.
"The refurb on that has been about £30,000 so far. It's going to be another £30,000 to do the bottom flat. I've got eight properties in total including the house we live in."
Scott adds: "A lease option agreement is where you have an agreed purchase price in, for instance, five years and then you agree a rent with the landlord each month as well."
He is in the throes of finalising another lease option agreement on a five-bedroom house in Cleethorpes which has a licence to be used as an HMO. Under the terms of the arrangement the landlord will be paid a rent of £900 per month and then in seven years Scott will have the option to buy the property for the current asking price of around £200,000. In the meantime, the rooms will be let out. The profits will then be accumulated to fund the deposit on the house later on.
Scott is confident that he can rent out each room for just over £500 a month which will leave him with a margin of about £1,000. This is a conservative estimate, he says. Based on these figures, the yield over the duration of the agreement will be £84,000. He also intends to manage the HMO himself to reduce his overheads.
One of the advantages of a lease option is that the purchase price is fixed. Providing market conditions are favourable, the property will be worth more when the agreement ends. For the buyer this is a major plus. Unlike an ordinary sale, there is no risk of a house having gone up in price by the time the purchaser has saved the money for the deposit.
"The one going through at the moment is owned by a wealthy guy who has a lot of properties in the Grimsby and Cleethorpes area. He wants to move abroad, sell all his houses and do it in the most tax efficient way.
"With his HMO, we said we'll take the property off your hands. You're going to have a sale down the line, so you haven't got to worry about anything. You can move abroad whenever you want and know this house is taken care of.
"We've sold it as any more properties you want to give us, which you think would match our criteria, then we can do those further down the line as well."
'A few years ago, I was working for £6.70 an hour'
Scott also has deals going through on another bed and breakfast and HMO. The father-of-one credits Samuel Leeds with helping to push him on so quickly.
"It's been incredible working with Samuel. I've probably told him about 10 times, it's changed my life completely. This time seven years ago I was working for £6.70 an hour. Now I'll do a deal and make £200,000 in a day. It's crazy. If I knew then what I know now, I would have done it years ago."
Scott has also written a self-help guide to personal development entitled The Best Version of You. It is about starting from the bottom of a personal development journey and then getting the best out of yourself whether that's workwise, personally, or with your family, he explains.
His own journey has taken him from growing up on a council estate in Leicester and experiencing poverty to being in a position where he can help his family and others. The book is one way of doing that, he says.
"I want to elevate people living in deprived areas who feel trapped and to say to them: there's an idea for you. Go and buy the book. See if it changes something for you. One little thing can change your life."
He attributes his success to work, determination and belief in himself.
"You get the knowledge from the academy which gives you the belief. With my first deal it was like, I've learnt this stuff now. I've got faith in Samuel and the team. I'm just going to go out there and do it.
"There are a lot of times where negative thoughts pop in. You wonder if this is going to work but the mindset you get from the training is incredible. You hang around successful people and you think, if they can do it I can.
"Nothing fazes me now. I'll look at a £500,000 house and think if it's good enough how can I raise the money.
"Even this week I've raised £100,000 towards deals which are in my pipeline."
Scott funded some of his training through savings which he had in a Help to Buy ISA, and then borrowed money to pay the academy fee.
"It put me into a minus but now it's catapulted me on my property journey and made me a property millionaire within a few years."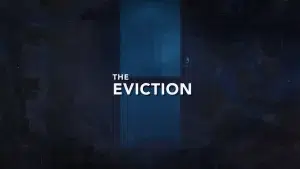 Taking part in Property Investors' Apprentice-style Eviction competition also proved to be an enriching experience. "It was gruelling. I was disappointed I went out when I did. But I came out of it a better person, so it was worth it to me."
His motivation to do well by his family drives him on.
"I always thought when I get older, I want the best for my son and my family, and I want to provide for everyone as well. My mum and dad have done everything for me. I want to give back to them now in terms of making sure they don't have to work.
"I also want to give the best start in life to my son and ultimately live the best life for me and my family. That's my why."
Scott's tips
If you're starting with nothing and want to get into property, get educated and invest in yourself. You're the best asset you can invest in. Property is the second best.
You need to have patience in property. It took about a year for the bed and breakfast in Cleethorpes to go through because of probate and other matters.
Stage payments to builders. Don't pay them too much upfront and check the job regularly. I do that at least once every two weeks. I always make sure I pay them properly as well. If the work has been done, pay them on time.
Samuel Leeds' verdict
"Scott has shown himself to be a versatile property entrepreneur, using various investment tools to build his wealth.
"As well as buy, refurbish, refinance and lease option agreements, he has also successfully done deal sourcing and has had a rent-to-rent. He started on the Property Investors Crash Course before joining the academy. He's progressed extremely well and I'm excited to see what he does next."
? Available Now – 'Property Millionaire The Board Game' – can you become a property millionaire? https://www.samuelleeds.com/property-millionaire-board-game/ 
? My #1 best selling book is available: School Drop Out to Multi-Millionaire: A Copy and Paste Guide to Getting Seriously Rich
? How to build a property portfolio from scratch in 7 DAYS: https://youtu.be/RWEkj1y8XKs
❓Have a question about property? Join my Property Facebook Group: https://www.facebook.com/groups/
?️FOLLOW ME ON SOCIAL MEDIA:
Instagram: https://www.instagram.com/samuelleedsofficial
Facebook Group: https://www.facebook.com/groups/
Facebook Page: https://www.facebook.com/OfficialSamuelLeeds
Twitter: https://twitter.com/samuel_leeds