How Anyone Can Make £10,000+ per month as a professional deal sourcer.
Join Samuel at the Deal Sourcing Crash Course
It is so rare to learn these tremendous skills from a multi-millionaire who has personally done hundreds of property deals.
Previous Crash Course Students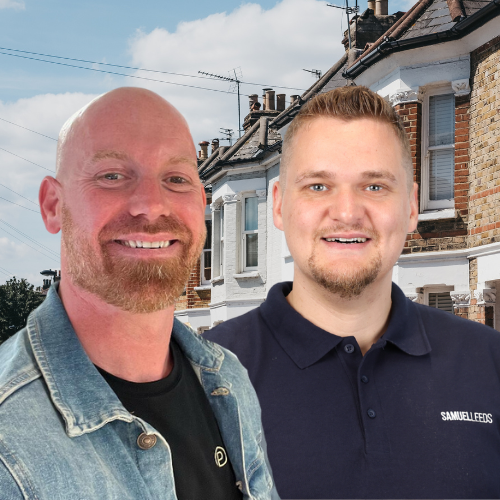 Ross Orrock loved his job in the military but was struggling to progress, after attending a £1 Crash Course he decided he was all in.

Now he is making money from selling deals to investors. In just 30 days alone, he has made a profit of £12,000 from sourcing.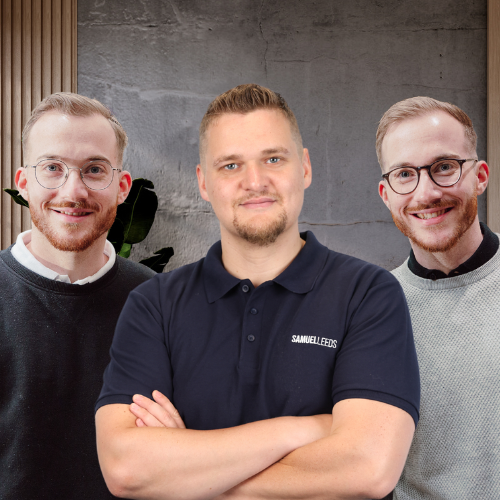 Gavin and Mitch Vaughan discovered Samuel's content whilst travelling, they immediately booked a £1 Crash Course when they returned to the UK.
Their 25th sourcing deal has gone through and they are making £25,000 a month on average through sourcing deals for investors.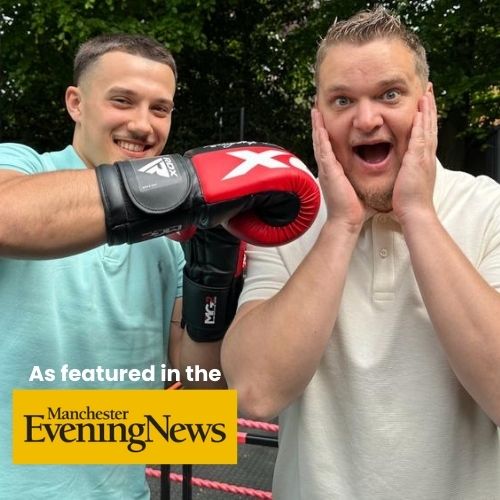 Professional Boxer Finley Cooper, came to a £1 Crash Course after watching Samuel on YouTube.
His portfolio now consists of four rent to rents making him a profit of over £4,000 every month.
Whether you are a brand newbie or an experienced property tycoon you will massively benefit from attending the Crash Course.
Samuel really struggled in school and many people laughed at him when he pursued property investment aged Seventeen with very little money. School doesn't teach anything about money and the system conditions us to be poor.
7 lies we learn from school
These lies have become so accepted in our society but they will lead you to working 40 hours per week for 40 years to retire on 40 percent of what you struggled to live on in the first place. And that's me being generous! I meet many people now working 50/60 hours per week at a job they hate, just to earn a living. Somebody once said that a job stood for Jump Out of Bed, on a Journey Of Boredom, to be Just Over Broke and the sad part is that it's true for many people.
I have nothing against schools, jobs or banks. They have their place, but as Jim Rohn says,
"Formal education will earn you a living, but self-education will earn you a fortune."
That is why you absolutely cannot afford to miss the Deal Sourcing Crash Course! Believe it or not, my first million pounds was not made from property investing, but from deal sourcing. There is absolutely no reason why you cannot do the exact same thing too, I can't wait to see you on this life changing programme.

Of Our Students Would Recommend Us
We offer highly practical training programs in a "done with you" environment
This means that we provide hands-on support and guidance to our students. Our approach is completely transparent and Samuel Leeds, the founder of the company, brings energy and enthusiasm to every training session. We even find live property deals during the programmes.
Samuel Leeds Education believes that everyone deserves the opportunity to understand property investment and that anyone can achieve financial freedom by applying the knowledge they provide. It is our mission to assist as many people as possible in reaching their goals.

Samuel Leeds is a successful property investor who has been there and done it
He embarked on his property journey in 2008 with nothing but determination. In just three years, he attained financial freedom and built a million-pound property portfolio by the age of twenty-one. Since then, Samuel has explored the world, initiated numerous charitable projects in Africa, and authored multiple #1 Amazon Best Selling Books.
If you are looking to achieve financial freedom through property investment, Samuel Leeds Education is the perfect place to start. We offer the best training and support available and have a proven track record of success.
The reason their training stands out as the best in the world is because of the remarkable success stories of our students. We have helped thousands of students achieve financial freedom, trained over 100,000 property entrepreneurs, received over 6,000 online reviews, and have a 4.9 Star TrustPilot rating, 4.9 on Reviews.io and 4.7 on Google Reviews. It is incredible to see that over 97% of our advanced students would recommend us to their friends.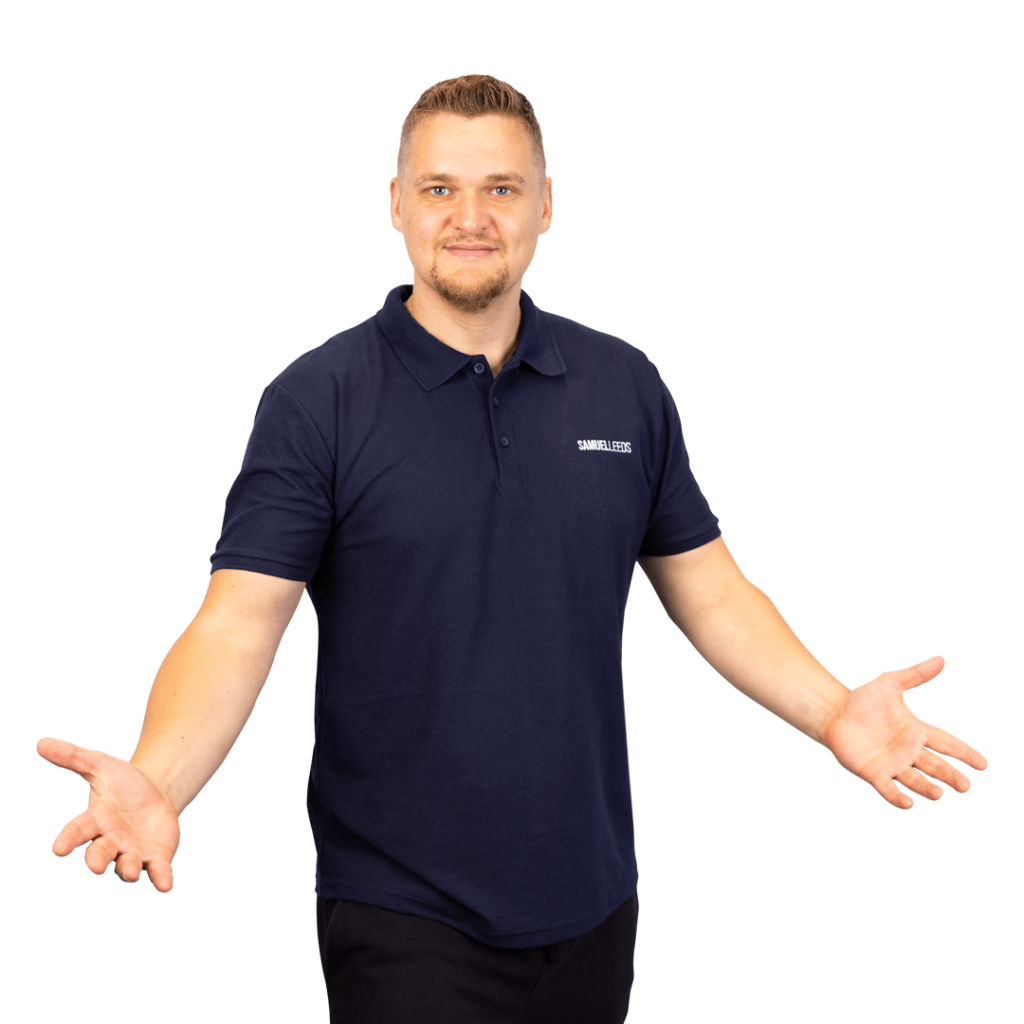 Deal Sourcing Crash Course
Cedar Court Bradford, Rooley Lane, BD5 8H, United Kingdom
Macdonald Burlington Hotel, Burlington Arcade, 126 New St
Birmingham, West Midlands B2 4JQ United Kingdom
Millennium Gloucester Hotel, 4-18 Harrington Gardens
London, SW7 4LH United Kingdom
Millennium Gloucester Hotel, 4-18 Harrington Gardens
London, SW7 4LH United Kingdom
Join The Deal Sourcing Crash Course Tour
Learn how to make £1,000s or even £10,000s a month without even owning any property!
Please arrive from 9.00 am
The programme starts at 10.00 am prompt, late arrivals may be declined entry.
We are scheduled to finish at 6.00 pm
£100 No-Show/Late Cancellation Fee Applies
Over 13's Only
What shall I bring with me?

We recommend bringing a laptop/phone, as you will be actively looking for deals on the day.
Note book and pen.
ID (something stating your name)
Copy of your ticket, either printed or electronic
Water bottle and light refreshments
I am missing my ticket

If you have purchased a ticket you should have received a ticket to your chosen date within a couple of minutes of your purchase. If you do not have this please please check your junk folder. If you still can't find it please email [email protected] and we'll resend it for you.
What time does the event start?

Registration: Please arrive from 9.00 am

Start Time: The programme starts at 10.00 am prompt, late arrivals may be declined entry.

Finish Time: We are scheduled to finish at 6.00 pm however may run over so please keep yourself available until 7.00 pm.
What does the day look like?

Registration: 9.00 am

Start: 10.00 am

Finish: 6.00 pm

You will be provided with regular breaks, whether that is a comfort break, working break, or lunch.

Although we will do our best for the event to stick to these times, we cannot guarantee as we want to provide you with the best possible experience, so we kindly ask you to remain free until 7 pm.
What is the venue for the Deal Sourcing Crash Course?
What is the No Show / Late Cancellation Fee?

We are delighted to offer our various training events for a small (non-refundable) fee of £1.

Please note that the true cost of the event is over £100 per person, and although we are happy to offer this for just £1, we do charge £100 for no-shows or late cancellations, as failure to show up results in others missing out.

To avoid this charge, please ensure you arrive and register prior to the start of the event (usually between 9.00 a.m. and 10.00 a.m.) or that you cancel no later than 14 days from the start of your event.

Bookings made within 14 days of the event are considered final and no-show or late cancellation fees will automatically apply.

All of the training at our events is to be used at your discretion and Samuel Leeds Ltd. will not be held liable for your investments.
It's showing as sold out on the website can I still book a ticket?

Unfortunately we do have limited spaces and the events normally sell out quickly, why not check out one of the other tours that still currently have availability

Property Investors Crash Course – Click Here 

Rent To Rent Crash Course – Click Here
Can I bring children to the Deal Sourcing Crash Course?

No, unfortunately, you can't bring children to the live training unless they are aged 14 or above.
Is there a minimum age limit to come to the Deal Sourcing Crash Course?

Yes, it's an adults-only event. However, Samuel started investing in property when he was just a teenager so –

14 years + can attend when accompanied by an adult

17 years + can attend on their own.
How do I cancel my Deal Sourcing Crash Course ticket?

Please note that we have a No Show / Late Cancellation policy that you can view here.

You can cancel your ticket for free if the event is more than 14 days away.

Simply email [email protected] stating that you wish to cancel your ticket. Also be sure to include – Your Full Name, Email Address (that you used to buy your ticket), Date of the event you wish to cancel.

If you wish to cancel and your event is taking place in the next 14 days you are now subject No Show / Late Cancellation policy. However please do still email us if you are unable to attend and we may be able to switch you to another date subject to availability. 


As long as your email is sent before the event start date, it will be valid. Please bear in mind that we can take up to 1 working day to respond so you will not need to send multiple messages.
Explore Our Other Crash Course Dates!